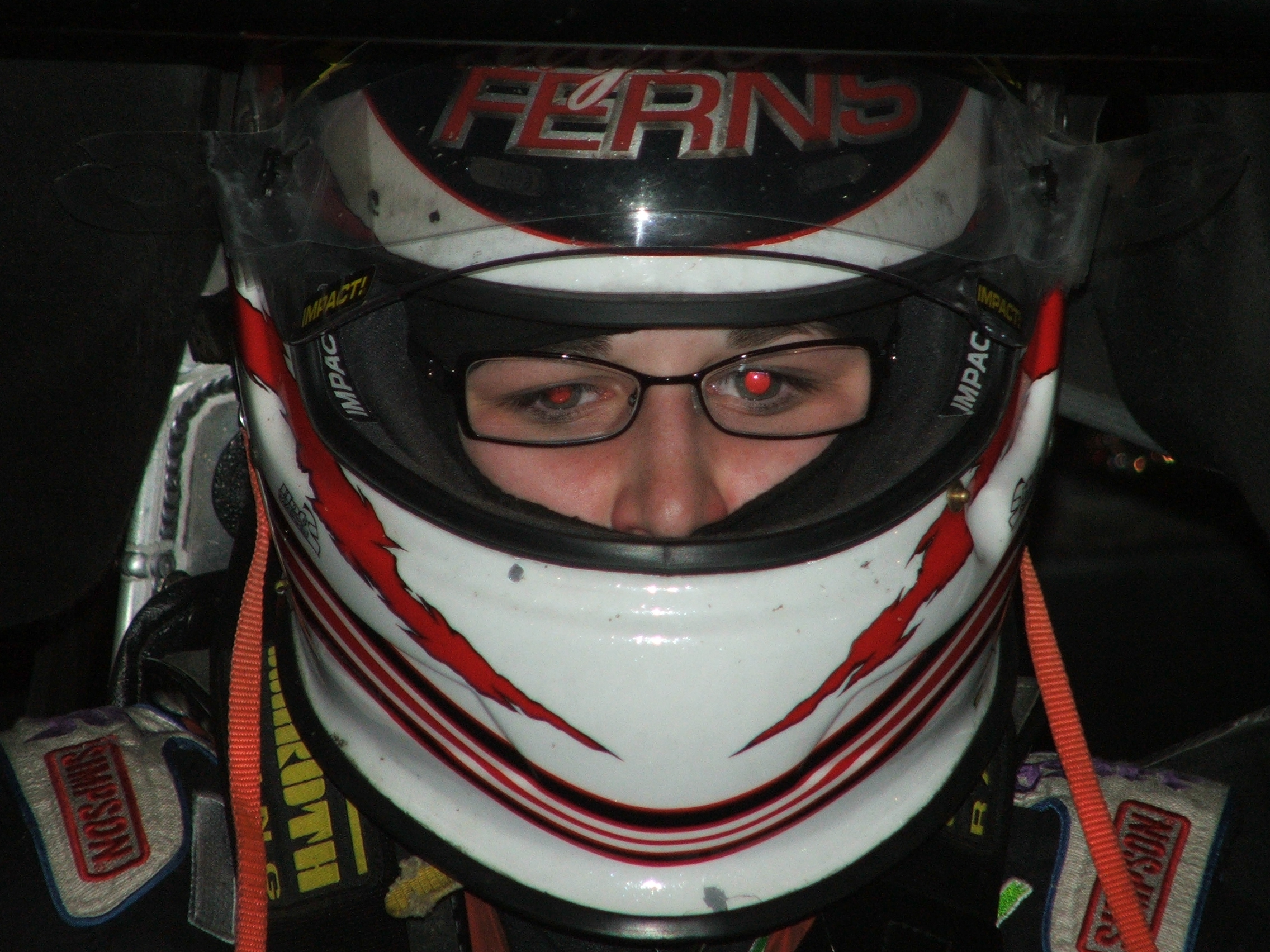 By Ferns Racing PR
Shelby Township, Mich.—Sept. 21, 2011—Consistency is a key component of being successful in racing, and oftentimes can be very difficult for a young driver to learn. Taylor Ferns has shown the consistency of a veteran all season long and that continued this past weekend, as she picked up a sixth-place finish at Columbus Speedway in Ohio with the USAC Mopar D1 Midget Series on Saturday, Sept. 17. The 15-year old continues to lead the series standings with two races remaining in the 2011 campaign.
Ferns opened the event at Columbus by turning the eighth fastest lap in time trials. She followed that up with a win in the second heat race and has now topped four heat races this season with the USAC D1 Midget Series aboard the Motor City Auto Transport Inc. Beast with Gary Stanton Mopar power under the hood. The native of Shelby Township, Mich. started on the pole of the 30-lap main event at the one-third-mile paved oval and finished sixth.
"For the circumstances that we had, a sixth-place finish was not too bad," said Ferns. "I still wish we could have finished better, but something was not quite right on the car during the feature and we slipped back some. My crew is working hard to fix that this week."
Ferns will return to action this weekend, on Saturday, Sept. 24, as she makes her second start of the season with the POWRi Midget Series at Macon Speedway, in Macon, Ill., which is a tight one-fifth-mile dirt oval. The high school sophomore finished sixth at Macon on July 23 with a very strong field in attendance.
"I really like Macon," shared Ferns. "It's a little bullring and is really banked. For such a little track, you really get going and carry some speed around there. We had a really good finish last time we went there and we're looking to get another good result this weekend."
Ferns currently has a 143-point lead in the USAC Mopar D1 Midget Series standings on the strength of one win, five Top-Five and 14 Top-10 finishes in 14 main event starts with the series. A pair of events remaining next month at Kokomo Speedway in Indiana and Toledo Speedway in Ohio.
"It's good to be leading the points," she noted. "Hopefully we can continue to get solid finishes as the season winds down and pick up a few more wins. I have one win this season, but that won't cut it for me. I want to get a couple of more victories."