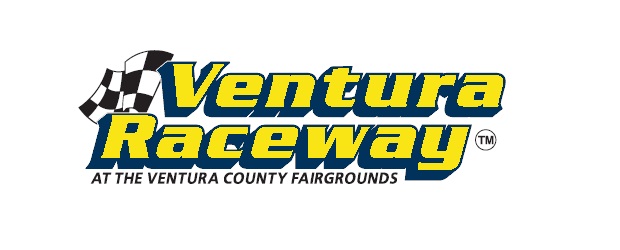 by Cliff Morgan
Brian Camarillo got back into victory lane Saturday night winning the 20 lap VRA 360 Sprint Car Main Event. He took the lead on lap 11 and led the rest of the way to take the win. The race had four leaders in the 30 laps. Cody Kershaw led lap 1-4, Greg Taylor led lap5-6, Markus Niemela led lap 7-10 before Camarillo took the lead for good on lap 11. A smaller than normal field of 14 cars caused only 2 heat races to be run with wins going to Brian Camarillo in the Extreme Muffler heat one and Greg Taylor in the Joie of seating heat two. Greg Taylor continues to lead in the season point race. After 18 races he holds a 550 point lead over Steve Conrad.
Fourteen Senior Sprints were on hand Saturday night with two heat races held. Wins went to Clif Warren in the Spin Tech Muffler heat one and Victor Davis in the Maxwell Industries heat two. Their 20 lap main event went green-white-checker with Bruce Douglass taking the win. He passed early race leader Jeff Culver on lap 7 and went on to take the win. Point leader Rob Kershaw finished 7th and now holds a 230 point lead over Douglass and Cliff Warren who are tied for second place in points after 9 races.
VRA Dwarf Cars races in two classes on Saturday. In Pros, the feature win went to Devlin Autry over Chris Wakim, chuck Lippert, Mike Lewis and Lars Wolfe. They ran two heats with wins going to Autry in heat one and Ray Estrada in heat two. Ray Estrada continues to lead in Pro points by 125 points over Mike Lewis after 11 events. In Senior Dwarf competition, Bill VanPraag took the win over point leader George Calvo, Mike Neal, Rick Lapka and Mitch Hedrick. they ran one heat race with the win going to Mike Neal. After nine races held so far in the 201 seaosn, George Calvo leads Mike Neal by 210 points.
The IMCA Modifieds completed their 2011 season Saturday night with nine cars in attendance. Rob Green took the heat race win. In their 20 lap feature past champion Jack Parker took the win over 2011 series champion Aaron Rodarte, Brad Prows, Austin Rodarte and Tom Topping. The 2011 season saw 15 races run and at the conclusion Saturday, Aaron Rodarte held off Brad Prows to take his first IMCA Track Championship by 13 points. Aaron Rodarte, Brad Prows, Austin Rodarte, Jack Parker and Rob Green made up the top five this season in the final point standings.
The final groups racing on Saturday were our kids classes. in Mini Dwarf Pistons it was J D Brown scoring the heat race win and then took another feature win. In Mini Dwarf Superchargers the main event win went to Nick Velasquez. Destyn Garcia took their heat race win. In Junior Midget action, heat race wins went to Miles Hedrick and Brennan Rogers. Rogers then came back to win the 15 lap main event over Oliver Blased, Miles Hedrick, Chase Lippert and Mike Long. Point leader Devin McCree finished 7th but continues to lead the points by 10 over Brennan Rogers after 8 events.
Ventura Raceway resumes racing Saturday October 1 with a full program of racing featuring VRA Sprints, Senior Sprints, Dwarf Cars, Mod Lites, Kids classes and an added non-point go kart race.