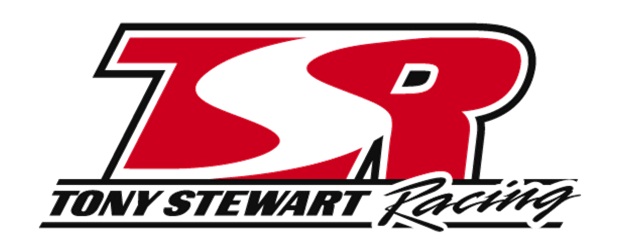 By Bill Klingbeil
INDIANAPOLIS (Oct. 20, 2011) – The 2011 World of Outlaws (WoO) Sprint Car Series season has had its share of the unexpected this year. First-time winners. Historic triumphs. Winning streaks. Last-lap passes. First-lap crashes. Fans have come to expect the unexpected when "The Greatest Show on Dirt" comes to town. That theme will likely continue when the Outlaws return to the Talladega (Ala.) Short Track for the Sage Fruit Showdown on Saturday night.
The event was a late addition to the schedule, but one that should be highly entertaining if previous WoO stops at the 1/3-mile, high-banked clay oval are any indication. Countless lead changes and incredible speeds are the norm right next door at Talladega Superspeedway, and that will likely be the case again during Sunday's NASCAR Sprint Car Series Good Sam Club 500 festivities on the big track. Meanwhile, slide jobs, lapped traffic and 11-second lap times should be plentiful at the short track on Saturday.
Steve Kinser will drive the Tony Stewart Racing (TSR) No. 11 Bass Pro Shops/JD Byrider Maxim in search of his third A-Feature win at Talladega. He won the first time the Outlaws staged a race at the track in April 2001, leading all 30 laps of preliminary feature. The winningest Outlaw driver of all-time scoring the first victory at the track wasn't quite as unexpected as Kinser's triumph across the street on the Superspeedway seven years prior. On April 30, 1994, Kinser was victorious in the Talladega True Value IROC Series event, which was a popular win for short-track fans across the country. Kinser's most recent wins at the Talladega Short Track both came during fall NASCAR weekends. He out-dueled his now-TSR teammate Donny Schatz in a 40-lap thriller in October 2002, and led wire-to-wire in September 2003. In his 10 starts at the facility, Kinser has three wins and seven top-three finishes. The 20-time WoO champion was also the fastest qualifier in the three most recent WoO races at Talladega.
Schatz is looking forward to returning to Alabama behind the wheel of the TSR No. 15 STP/Armor All/Chevrolet J&J. It's been seven seasons since the Outlaws last competed at the track where the series raced three times during the 2002 season. Schatz was competitive in all three races, including the April 20 race when he was second in qualifying and scored a second-place finish after leading 24 laps in the 40-lap A-Feature. When he returned in October, Schatz and Kinser staged an epic battle through lapped traffic. Kinser led the first nine laps before Schatz took command on lap 10. The four-time WoO champion would lead the next 22 laps before Kinser retook the lead. Schatz ultimately finished third. He has four top-five finishes and seven top-10s in his previous 10 appearances at the track.
Last Saturday, the Outlaws returned to Fremont (Ohio) Speedway for the first time since 1993. Schatz challenged for his seventh win of the season by leading 12 of the first 13 laps in the 40-lap event. The Fargo, N.D., driver battled a loose-handling car during the latter stages of the race and finished fourth. Kinser found himself in the wrong place at the wrong time in the opening heat. After contacting a spinning Bryan Sebbetto, he was forced to restart at the back and work his way back into a transfer spot. In the main event, he passed five cars to finish 10th.
With only three races left in the 2011 season, the two TSR drivers are fighting for second in the standings. Jason Meyers has all but clinched the 2011 WoO championship while three points separate Schatz and Kinser. Following Saturday's race at Talladega, the teams will conclude the season with the World Finals at The Dirt Track at Charlotte Motor Speedway Nov. 3-5.
Saturday at Talladega, the pit gates will open at 2 p.m. EDT with the grandstands opening at 3 p.m. Racing is scheduled to begin at 7:30 p.m. For more details and ticket information, call the track at (256) 831-1413 or visit www.talladegashorttrack.com.
Race fans unable to attend this Saturday's race can catch all of the action on DIRTVision.com. Fans can listen live as Johnny Gibson, "Voice of the Outlaws," calls the action. Go to www.DIRTVision.com for more information on all the site features, including updated results from each night of racing, as well as a chat room to interact with other race fans.
Steve Kinser, Driver of the No. 11 TSR/Bass Pro Shops/J.D. Byrider/Chevrolet Maxim:
Just hearing "Talladega" has to put a smile on your face. Are you excited about being able to return to the Talladega Short Track?
"It's definitely something I'm happy about. I'm sure when we drive in there I'll see the big track and think back to that day in 1994. It was such a thrill to compete with all of those guys in the IROC series. To have a chance at winning a race and doing it at a place like Talladega was pretty special. When the Outlaws started racing at the dirt track, I thought it was really good idea. Those fans down there love racing and it seems like every time we run there, the race comes right down to the end. We've been good there in the past and, hopefully, we will be again Saturday. I just love racing and the calendar is telling me we only have a few more this season. We've got to win whatever we can."
With only a couple of races remaining in the season, will you change your approach?
"No, not really. We're still in a pretty good battle for second with Donny, so we won't go out and do anything too radical. We may try a few little things here or there but, for the most part, we just keep on trying to get better. We have to qualify better than we did last weekend (13th). These guys are so hard to beat when you have to start deep in the field. We've got to do whatever we can to start close to the front. If we can do that, I think we'll have as good of a shot at winning as anyone."
Donny Schatz, Driver of the No. 15 TSR/STP/Armor All/Chevrolet J&J:
Last Saturday night, you had a fast racecar for most of the night. Does that help you coming into this weekend?
"I'd say it might help us a little bit. We were fast every time we hit the track from hot laps through the dash but, in the feature, we weren't as good. The car was fine early but not tight enough at the end of the race. We know we need to keep tweaking a few things. It's good to lead laps and be competitive, but it's about winning. We haven't won in two months and that's a long drought for us."
Despite not having a victory at the Talladega Short Track, your results show that you've been very competitive there in the past. What kind of outcome in Saturday's event will be satisfactory for you and your team?
"Honestly, we need to win. This team has high expectations and it's our job to go out and reach them. I've enjoyed racing at Talladega. It's got that red clay surface and typically slicks off so the driver has to do a lot of the work. I like that. A lot of times these races are decided in lapped traffic. I think that's what the fans like, seeing guys have to deal with traffic and make the right decisions. We're looking at this as another great opportunity. There aren't many races left and the best way to end the year is by finishing strong."
Tony Stewart Racing's Steve Kinser and Donny Schatz: Career Results at Talladega Short Track
Year
Date
Steve Kinser
Qualifying
Start
Finish
Donny Schatz
Qualifying
Start
Finish
2004
4/24
World of Outlaws
1
3
6
World of Outlaws
4
5
7
2003
9/27
World of Outlaws
1
1
1
World of Outlaws
13
7
4
4/3
World of Outlaws
1
3
3
World of Outlaws
16
5
12
2002
10/5
World of Outlaws
13
2
1
World of Outlaws
5
3
3
4/20
World of Outlaws
—
3
3
World of Outlaws
2
4
2
4/19
World of Outlaws
6
3
4
World of Outlaws
4
8
6
2001
10/20
World of Outlaws
1
5
2
World of Outlaws
16
20
16
10/19
World of Outlaws
16
16
9
World of Outlaws
9
9
8
4/21
World of Outlaws
—
1
3
World of Outlaws
—
5
14
4/20
World of Outlaws
11
2
1
World of Outlaws
9
8
4
About Armored AutoGroup
Armored AutoGroup Inc., headquartered in Danbury, CT, is primarily comprised of the Armor All® and STP® brands. Armor All's® current product line of protectants, wipes, tire and wheel care products, glass cleaners, leather care products and washes is designed to clean, shine and protect interior and exterior automobile surfaces. STP's® offering of oil and fuel additives, functional fluids and automotive appearance products has a broad customer base ranging from professional racers to car enthusiasts and ''Do-it-Yourselfers''. The company has a diversified geographic footprint with direct operations in the United States, Canada, Australia and the U.K. and distributor relationships in approximately 50 countries. For more information, please visit www.armorall.com and www.stp.com.
About Bass Pro Shops Group
Bass Pro Shops – 56 retail stores in 26 states and Canada visited by over 109 million people annually, international catalog and internet retailing, American Rod & Gun wholesale division selling to over 7,000 independently owned retail stores worldwide, Outdoor World Incentives also selling Bass Pro Shops gift cards through over 132,000 retail outlets across America and a restaurant division with 26 locations. For more information regarding Bass Pro Shops store locations, products or special events, please visit www.basspro.com. To request a free catalog call 1-800-BASS PRO. Tracker Marine Group – Manufactures and sells Tracker, Nitro, SunTracker, Tahoe, Grizzly and Mako boats through Bass Pro Shops retail stores and over 400 dealers worldwide. Visit www.trackerboats.com
Resort Group – Big Cedar Lodge and other resort properties including restaurants and golf course. Visit www.bigcedar.com for more information.
About J.D. Byrider
In business more than 20 years, J.D. Byrider is the nation's leading franchised used car sales and finance business. The company was founded to serve customers with special auto financing needs and to ensure that they receive the same quality service in every J.D. Byrider dealership. With nearly 900,000 consumers matched to quality, affordable vehicles, the company continues its focus on reliability and customer satisfaction.
Headquartered near Indianapolis in Carmel, Ind., J.D. Byrider has 135franchised- and company-owned dealerships in 30 states. Visit www.jdbyrider.com to learn more.
-www.TonyStewartRacing.com-