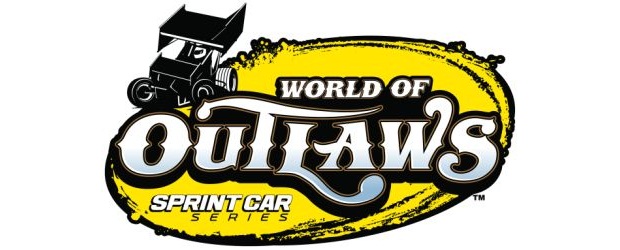 From the World of Outlaws


CONCORD, N.C. — Nov. 17, 2011 — Over the past 34 years, eight different drivers have won a World of Outlaws Sprint Car Series championship, spanning from Steve Kinser's first of 20 titles in 1978 to Jason Meyers' two most recent crowns in 2010 and '11. At the UNOH DIRTcar Nationals in February at Volusia Speedway Park, 'The Greatest Show on Dirt' will launch its 35th season and begin its annual journey across North America with a busy spring schedule.
The 2012 season officially begins Feb. 17-18-19 as part of the 41st UNOH DIRTcar Nationals, which runs from Feb. 14-25 and also includes All Star Sprint Cars, World of Outlaws Late Models, Super DIRTcar Series Big-Block Modifieds, DIRTcar UMP Modifieds and DIRTcar Late Models.
From Florida, the Outlaws will head west for events every week during March, beginning Saturday, March 3, with the series' return to Arizona and Tucson's USA Raceway for the World of Outlaws Wildcat Shootout. The series will invade the Las Vegas Motor Speedway dirt track on Thursday, March 8, during the track's NASCAR week and then quickly roll to Southern California's Perris Auto Speedway on Saturday, March 10 for the World of Outlaws SoCal Showdown. The Tucson and Perris events will be the first World of Outlaws races at those tracks since 2007.
The Outlaws will remain in California for the rest of March, heading Friday and Saturday, March 16-17, toThunderbowl Raceway in Tulare; Friday and Saturday, March 23-24, toSilver Dollar Speedway in Chico for the Mini Gold Cup; Friday, March 30, to Merced Speedway and then Saturday, March 31, to Calistoga Speedway .
"The schedule keeps growing stronger and is evidence of the excitement to see the stars of the World of Outlaws," said World Racing Group President Tom Deery. "Kicking off the season as part of all the events in the Daytona Beach area and then heading to Tucson, Las Vegas and California makes for an exciting and challenging start to the 2012 season."
Tickets to the UNOH DIRTcar Nationals are available now by clicking WorldofOutlaws.com/tickets or calling 877-395-8606. Tickets for the races at USA Raceway Park, Perris Auto Speedway, Silver Dollar Speedway, Merced Speedway and Calistoga Speedway will also be available soon at WorldofOutlaws.com/tickets while tickets for the event at Las Vegas Motor Speedway can be purchased by calling 800-644-4444 and tickets for the event at Thunderbowl Raceway can be purchased by calling 559-688-0909.
The balance of the 2012 World of Outlaws Sprint Car Series schedule will be announced soon, including the Lowes Foods World Finals at The Dirt Track at Charlotte on Nov. 1-2-3.
World of Outlaws Sprint Car Series 2012 February-March events
| | | |
| --- | --- | --- |
| Day, Date | Track | Location |
| Friday, Feb. 17 | Volusia Speedway Park | Barberville, Fla. |
| Saturday, Feb. 18 | Volusia Speedway Park | Barberville, Fla. |
| Sunday, Feb. 19 | Volusia Speedway Park | Barberville, Fla. |
| | | |
| Saturday, March 3 | USA Raceway | Tucson, Ariz. |
| Thursday, March 8 | Las Vegas Motor Speedway | Las Vegas |
| Saturday, March 10 | Perris Auto Speedway | Perris, Calif. |
| Friday, March 16 | Thunderbowl Raceway | Tulare, Calif. |
| Saturday, March 17 | Thunderbowl Raceway | Tulare, Calif. |
| Friday, March 23 | Silver Dollar Speedway | Chico, Calif. |
| Saturday, March 24 | Silver Dollar Speedway | Chico, Calif. |
| Friday, March 30 | Merced Speedway | Merced, Calif. |
| Saturday, March 31 | Calistoga Speedway | Calistoga, Calif. |