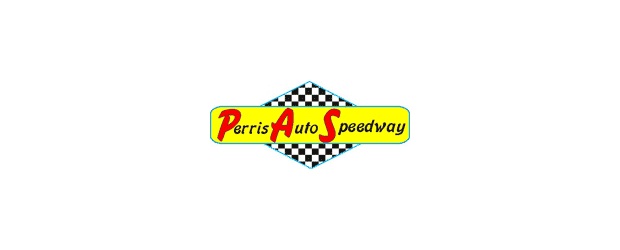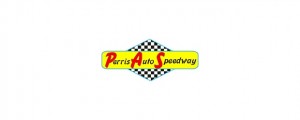 From Scott Daloisio
Perris, CA — March 5, 2012 — The "Greatest Show on Dirt," the legendary World of Outlaws Sprint Car Series, will make its only Southern California appearance of 2012 this Saturday night, March 10th, in the "NAPA Know How So Cal Showdown" at Perris Auto Speedway. Joining the stars and cars of the Outlaws on the program will be the California Lighting Sprint Car Series. Facts and details of this major dirt track race are listed below.
Where: "The Southern California Home of Major League Sprint Car Racing," Perris Auto Speedway. The track is located on the freeway close Lake Perris Fairgrounds. Track web site: http://www.perrisautospeedway.com/
When: Saturday night, March 10th. Qualifying at 6:30 PM with the first race at 7:00.
What: The "NAPA Know How So Cal Showdown" for the World of Outlaws Sprint Cars and the California Lightning Sprint Cars.
Who: The worlds fastest dirt track Sprint Car drivers including 20-time World of Outlaws champion Steve Kinser of Bloomington, Indiana, 4-time series champ Donny Schatz (driving for Tony Stewart) of Minot, North Dakota, two-time defending champion Jason Meyers of Clovis, California, Joey Saldana (driving for Kasey Kahne), Danny Lasoski, Craig Dollansky, Kraig Kinser, Paul McMahon, Lucas Wolfe, Jason Sides, Sam Hafertepe Jr. and the rest of the World of Outlaws stars.
What is the World of Outlaws Series: Founded in 1978, the World of Outlaws have staged thousands of races and annually race from one side of the country to the other. In addition, the series has also staged races in Canada, Mexico and Australia. For more information on the series visit the web site at: http://www.woosprint.com/
Past World of Outlaws Winners at The PAS: Johnny Herrera, Crag Dollansky, Danny Lasoski, Darryn Pittman, Jason Myers and Kerry Madsen.
Track Record: 13.875 set by Danny Lasoski on February 23, 2002.
Spectator Gates: Spectator gates will open at 4:00 PM.
Tickets: Available at the gate on Saturday and available in advance online at: http://dirtcar.ticketforce.com/ordertickets.asp?p=210&backurl=default.asp
and via telephone by calling (877) 395-8606.
· $65.00 for premium with seat backs (includes pit pas)
· $50.00 reserved (pre sold includes pit pas)
· $45.00 general admission (children 12 and under $19.00)
· $55.00 pit pass (pit gate will open at 1:00 PM)
Advance ticket pick up: Advance tickets will be available to be picked up starting at the track office at noon on March 10th.
Pit Pass With Ticket Offer: Fans who order Reserved Premiere or Premium Reserved tickets in advance by midnight March 9th will get a complimentary fan pit pass. They will be able to view all of the stars and cars up close as they prepare to do battle on the famous Riverside County clay oval.
Discount Vouchers: $5.00 discount vouchers are available at selected NAPA Stores in the Los Angeles and San Diego areas.
Pre-Race Party: Come early and see show cars, the popular exclusive Outlaw team vendor trailers, an interactive Fan Experience lead by NAPA, vintage racecars, a live band and enjoy Perris Auto Speedway's award winning food & great refreshments.
Camping: Camping is available on the Lake Perris Fairgrounds. To make reservations please call the Southern California Fair at: (951) 657-4221.
What are California Lightning Sprint Cars: Scaled down versions of the World of Outlaw Sprint Cars powered by motorcycle engines. In it's 19th year, CLS calls Perris Auto Speedway its home track.
The entire 2012 PAS schedule is listed at the end of this release.
To keep up with all of the latest Perris Auto Speedway news, photos, gossip and receive special offers, sign up at The PAS Facebook site at: http://www.facebook.com/home.php – !/pages/Perris-Auto-Speedway/11387679868
You can also keep up with the latest news and receive special offers from The PAS Twitter site: http://twitter.com/perrisautospdwy.
Perris Auto Speedway wants to thank its corporate sponsors for the 2012 season. 1-800LoanMart, 777 Racecars, Aaron's, Ahern Rentals, All Coast Construction, Amsoil, Ayers Hotel and Spa, Budweiser, Champion Towing, City of Perris, Comfort Inn, Day Construction, Daytona Boat & RV Storage, Frazee Paint, Hoosier Tires, K&N Engineering, P.I.P.E., Pepsi-Cola, Pick-A-Part Auto Salvage, Prolong Super Lubricants, Snap-on, Soboba Casino, Square H, Swedish Speed, Temecula Valley Pipe & Supply, Trench Shoring, US Foods, Valley Auto Salvage and Zanzabuku Sports Lounge.
For more information call The PAS at: (951) 940-0134.
Perris Auto Speedway is located on the Lake Perris Fairgrounds (home of October's Southern California Fair), approximately one hour east of Los Angeles and one hour North of San Diego. To get to the track, take the 215 freeway, exit on the Ramona Expressway and go three miles east to the fairgrounds.