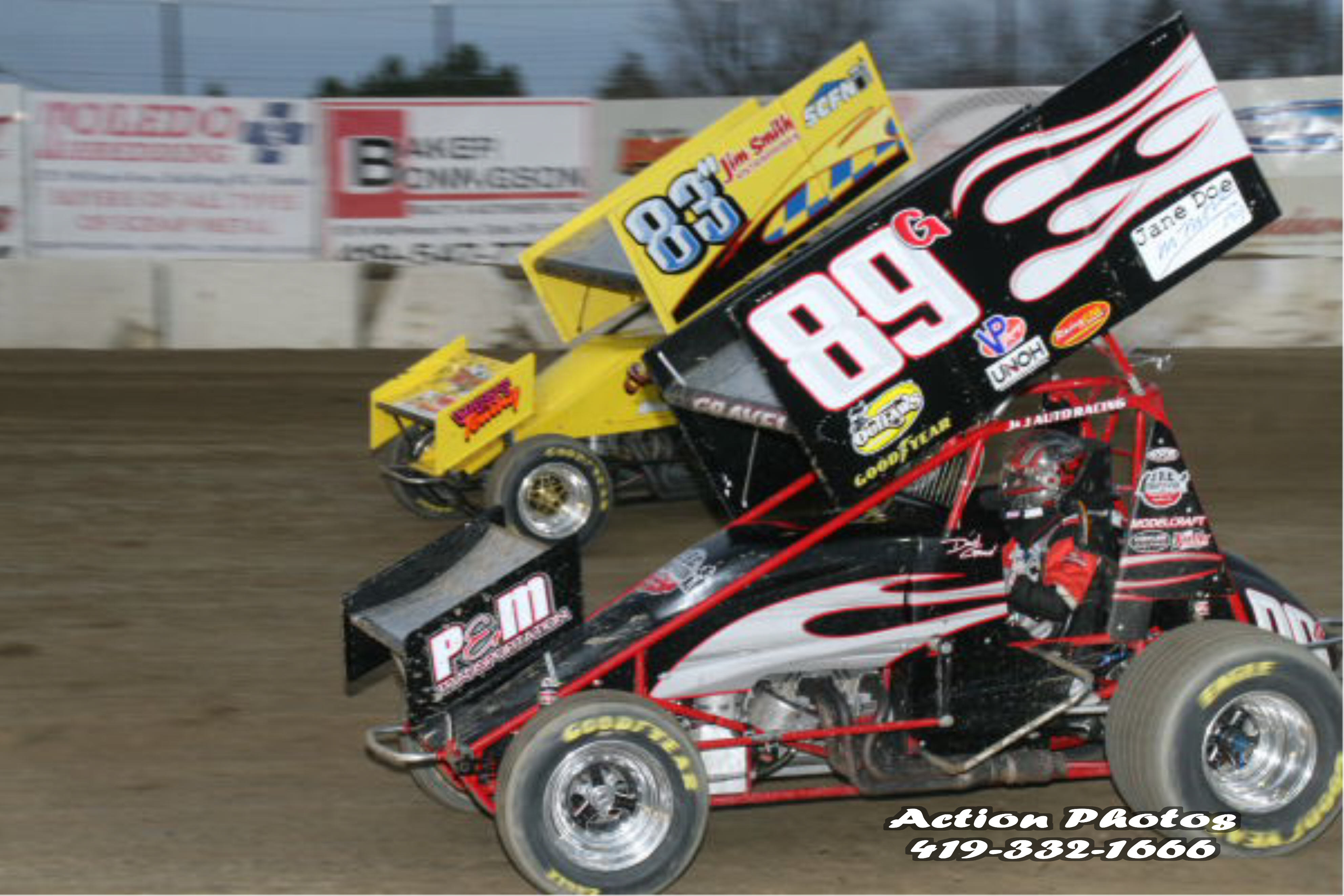 By DDR Motorsports PR
Watertown, Conn.—April 4, 2012 — After a strong start to the 2012 UNOH All Star Circuit of Champions season in Georgia and Florida, David Gravel has been counting the days until the series got back in action. A busy spring for Gravel and the series begins this weekend with a pair of races at Attica Raceway Park in Ohio.
The 21st Annual HD Supply Spring Nationals are set for Friday, April 6 and Saturday, April 7, with a full racing program on-tap each night.
"We ran really well at Attica last time we were there," said Gravel. "It's always a very racy track. You really look forward to the tracks that you know are fun and that you can race at. Hopefully we can do one spot better than we did last time."
Gravel, who raced at Attica for the first time in 2009, finished second last season in the Fall Classic at high-banked 1/3-mile bullring, behind three-time and defending series champion Tim Shaffer. The native of Watertown, Conn. was one of the fastest drivers in time trials last season with the All Stars at the track. He was second quick in time trials during the Ohio Speedweek stop at Attica with 47 cars in attendance and was fourth-fastest in the Fall Classic with a stout 38-car field on-hand.
"Qualifying and track position are very important at a place like Attica," shared Gravel. "My car was really good at the end of the race there last time. I was able to work my way up to second as the laps wound down. It's all about lapped traffic and the cautions and just being in the right spot. It's tough to get a win, so you have put yourself in a position to win and run up front and the wins will come."
A very strong field of cars is expected both nights at Attica, as has traditionally been the case in the Spring Nationals. Gravel has faced some stiff competition all season, as he has opened the year in Georgia and Florida with the All Stars and World of Outlaws, followed by a visit to Central Pennsylvania last weekend.
"You really can't approach it different, even though it is going to be pretty tough to make the race with all the cars that will be there," he explained. "If you don't make it, the B-Main is going to be stacked. You always go out and do your best and there is pressure on you to qualify well when you know there will be that many cars. It's all the same though when you get down to it, and like every other race during the year."
Gravel heads to Attica fifth in the All Stars points, on the strength of five Top-10 finishes in the first seven races of the 2012 campaign. He opened the season with a runner-up finish at Screven Speedway in Georgia, after opening that night by setting fast time. The young driver also was fastest in qualifying in the finale at Bubba Raceway Park in Florida.
"We've had a great start to the year," noted Gravel. "I feel like our team is as strong as it's ever been and we have the car running very well. I can't wait to get to Attica and get back in the car and get two nights of racing in."
While Gravel would like nothing more than to gain one more spot from where he finished last fall at Attica, he is quick to point out that earning a spot in the feature is the first priority this weekend. He has been among the Top-15 in qualifying in five races so far this season, and qualifying will play a key role this weekend with large field of cars that is expected.
"Making the race is the first goal of the weekend," Gravel shared. "If we can make both races and get two solid finishes, it will be a successful weekend with all those cars. If we keep the car in one piece and are fast, I'll be happy. We have a lot of races coming up in the next few weeks, so we want to make sure we take care of our equipment as well."
David Gravel and DDR Motorsports would like to thank: J&J Chassis, JRC Transportation, Kistler Engines, Musco Fuels and P&M Transportation for their continued support.
Keep up-to-date with David Gravel and DDR Motorsports by visiting www.DavidGravel89.com. Follow David on Twitter at www.Twitter.com/DavidGravel89g. Like David on Facebook at http://www.facebook.com/pages/David-Gravel-Racing/143538695709198