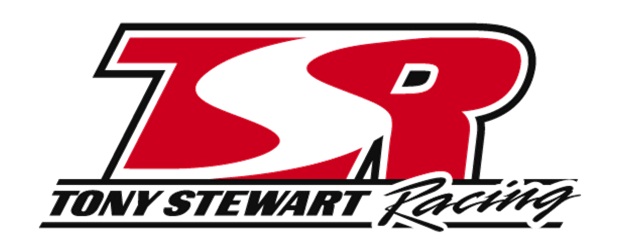 By Bill Klingbeil
INDIANAPOLIS (April 18, 2012) – Finding momentum has been difficult for all the competitors on the traveling World of Outlaws (WoO) Sprint Car Series tour. After losing a Saturday-night race to Mother Nature for the fourth consecutive weekend, the Tony Stewart Racing (TSR) teams would be happy simply getting in two straight nights of racing. TSR's Steve Kinser and Donny Schatz are scheduled to be back on the dirt this weekend at a pair of vintage WoO venues, beginning with Friday's stop at the Missouri State Fair Speedway in Sedalia. The half-mile dirt oval is a typical fairgrounds track where speed is king. Saturday, it's back to the Hoosier State for an action-packed evening on the quarter-mile high banks of Tri-State Speedway in Haubstadt, Ind.
The variety of tracks the Outlaws compete on has always been a challenge for the competitors. Kinser, driver of the TSR No. 11 Bass Pro Shops/JD Byrider/Chevrolet Maxim, admittedly prefers the half-miles, but his results at Tri-State prove there isn't anyone better at getting around the southwestern Indiana bullring. For years, Schatz, pilot of the TSR No. 15 STP/Armor All/Chevrolet J&J, was nearly unbeatable on the half-miles, yet in 2011, his first four WoO A-Feature triumphs all came at quarter-mile tracks.
Kinser leads the series to central Missouri for Friday's event, which is the opener of the four-race Kasey Kahne Challenge presented by Sage Fruit. Thirteen different drivers have been victorious in 22 previous WoO stops in Sedalia. Kinser made his debut at the track during the Outlaws' inaugural 1978 season. His first of five career WoO A-Feature wins at the track came in May 1999 and his most recent triumph came in July 2007. The last time the Outlaws competed at the track was in June 2010, when Kinser raced the Bass Pro Shops machine from 18th to ninth.
Schatz has fond memories of Missouri State Fair Speedway as it was where he first turned competitive laps in a Sprint car. The North Dakota native was a few weeks shy of his 16th birthday when he made his debut at the track. In April 1997, he made the Outlaws' main event, and he's raced at the track 15 other times with the Outlaws. In July 2003, he scored his first triumph there and repeated in June 2008. In 2010, Schatz qualified the STP-backed machine third in the field and finished fourth in the 25-lap A-Feature.
If the Outlaws can break their Saturday-night rainout streak this week, all eyes will be on Kinser at Tri-State. The Indiana hero has amassed 22 Sprint car wins at the track, which is located less than two hours from his Bloomington home. His success there started early as evidenced by his 10 wins in 10 Sprint car races staged at the track in 1978. Eight of his 22 wins have come in Outlaw competition and his three most recent wins at Tri-State have come in dominating style, having led all 40 laps of each race. Kinser finished sixth last year at Haubstadt.
While Kinser has been nearly unbeatable at Tri-State, Schatz continues to seek his first victory there. He made his debut at the track in May 1997, which just happened to be when Kinser had one of his flag-to-flag triumphs. Early in that race, Schatz found himself on Kinser's tail before finishing sixth. The four-time WoO champion has earned 10 top-10s at the track during his career and his best shot at victory came in the fall of 2010, when he led the first 21 laps of the 40-lap race before finishing fourth.
Following last weekend's event at Paducah (Ky.) International Raceway, the championship standings remain tight with the top six drivers separated by only 40 points. Schatz ranks third, trailing leader Sammy Swindell by 12 points. He has a pair of victories to go along with seven top-10 finishes. Kinser is up to fifth in the championship standings thanks to six consecutive top-10 finishes. "The King of the Outlaws" trails Swindell by 32 points.
For Friday's event at Missouri State Fair Speedway, the pit gates will be open throughout the day with the grandstands opening at 4 p.m. CDT. Hot laps are scheduled to begin at 6:30 p.m. For more details, contact SLS Promotions at (815) 344-2023 or their official Web site at www.slspromotions.com.
Saturday at Tri-State, the grandstands will open at 4 p.m. CDT. Qualifying is scheduled to begin at 6:30 p.m. For more details, contact Tri-State Speedway by calling (812) 768-5995, or visit the track's official Web site at www.tristatespeedway.com.
Race fans unable to attend this weekend's races can catch all of the action on DIRTVision.com. Fans can listen live as Johnny Gibson, "Voice of the Outlaws," calls the action as he does at all WoO Sprint Series events on the DIRTVision.com cybercast, as well as on the DIRT Radio Network. Go to www.DIRTVision.com for more information on all the site features, including updated results from each night of racing, as well as a chat room to interact with other race fans.
Steve Kinser, Driver of the No. 11 TSR/Bass Pro Shops /J.D. Byrider/Chevrolet Maxim:
You've made it known that you enjoy racing on the bigger track. With the race in Sedalia being at a fairgrounds facility, is that something you are looking forward to?
"You know, I really am. I always enjoy running the half-mile tracks. I just like the speed of the cars on the bigger tracks. It's always fun to go to Sedalia and race. We've done pretty good racing out there through the years, but we've also met a lot of good race fans there. That's one of the things that is special about this deal is that you get to know people through the years and become friends. I'm really looking forward to Friday night."
Even though you stated your preference for the bigger tracks, is Saturday night's stop at Tri-State still an annual highlight?
"I've been going there for years and actually, the last few years, we've run pretty well there. It's a unique place and, with as many laps as I've made there, it seems like I've got a pretty good handle on it. The other thing I'm looking forward to is that it's only a couple of hours from home for me. We have a lot of family and friends who don't get to see us race much. This race is one time where a lot of them can make it out to the track. We've got a pretty good weekend ahead of us. Let's just hope the weather cooperates. It's been a while since we had a full weekend of racing."
Donny Schatz, Driver of the No. 15 TSR/STP/Armor All/Chevrolet J&J:
After another one-race weekend, you and the TSR team will head back out this weekend looking to start building some momentum. How important is it to get these races in?
"It's very important. Most of March, and last week, too, we raced one night and sat around for a week before we got back on the track. We're still trying to get our program together and we need races to get better. The STP guys keep working on things. It's time to put them to use and see if we can get back to where we're most consistent. We have to race in order to do that. The weather is almost always tough on us during the spring, so when we do get races in, we want to put on the best show we can. That's probably been just as frustrating so far this year. I don't feel like we've given the fans the best show. Both our wins came on rubbered-down tracks and these Sprint cars are at their best when the drivers have to make a lot of decisions. When do I make a move to another lane? When should I try and pass for position? When the tracks get one lane of rubber, it's pretty simple. You just get in line. Hopefully, this week we'll have good surfaces at both places and can put on a good show for the fans."
There isn't much comparison between the two tracks where you'll compete this weekend. Does that make it tougher on you or your team?
"They both are round, have dirt and have tremendous Outlaw fans. It comes down to communicating as a team. I know I'm looking forward to racing on the big half-mile in Sedalia. They have always had a great fan following and always come out for our races. I'd sure like to get another win there, and then maybe we can finally get one at Haubstadt. We've been very good there in the past, and I've also been very bad there, too. It's a unique, tradition-rich place. I know the STP guys will give me the best car possible and we'll just try to do our best."
About Armored AutoGroup
Armored AutoGroup Inc., headquartered in Danbury, CT, is primarily comprised of the Armor All® and STP® brands. Armor All's® current product line of protectants, wipes, tire and wheel care products, glass cleaners, leather care products and washes is designed to clean, shine and protect interior and exterior automobile surfaces. STP's® offering of oil and fuel additives, functional fluids and automotive appearance products has a broad customer base ranging from professional racers to car enthusiasts and ''Do-it-Yourselfers''. The company has a diversified geographic footprint with direct operations in the United States, Canada, Australia and the U.K. and distributor relationships in approximately 50 countries. For more information, please visit www.armorall.com and www.stp.com.
About Bass Pro Shops Group
Bass Pro Shops -56 retail stores in 26 states and Canada visited by over 109 million people annually, international catalog and internet retailing, American Rod & Gun wholesale division selling to over 7,000 independently owned retail stores worldwide, Outdoor World Incentives also selling Bass Pro Shops gift cards through over 132,000 retail outlets across America and a restaurant division with 26 locations. For more information regarding Bass Pro Shops store locations, products or special events, please visit www.basspro.com. To request a free catalog call 1-800-BASS PRO.
Tracker Marine Group – Manufactures and sells Tracker, Nitro, SunTracker, Tahoe, Grizzly and Mako boats through Bass Pro Shops retail stores and over 400 dealers worldwide.
Visit www.trackerboats.com
Resort Group – Big Cedar Lodge and other resort properties including restaurants and golf course. Visit www.bigcedar.com for more information.