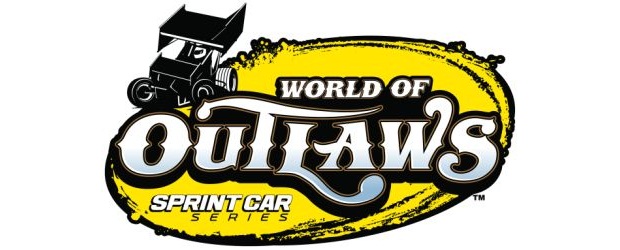 From Katie Boyer
CONCORD, N.C. – April 25, 2012 – This week's episode of 4Wide.TV recaps Sammy Swindell's exciting World of Outlaws Sprint Car victory at the Kasey Kahne Challenge at the Missouri State Fair Speedway, Craig Dollansky's win at Tri-State (Ind.) Speedway, and previews what's on the minds of drivers Steve Kinser and Joey Saldana as they suit up for action tonight at Farmer City Raceway.
We've got exclusive video of the hard crash Joey Saldana took in Saturday night's main event at the Tri-State Speedway when he and Dollansky were battling for the point. You can see it all right here at 4Wide.TV.
Fans will also hear from World of Outlaws Late Model driver Mike Marlar as he looks ahead to this weekend's race at North Alabama Speedway on Friday night. Plus, we take you through the season thus far for the late models, complete with victory lane photos.
4Wide.TV wraps up race coverage with a look at the World of Outlaws Sprint Car and World of Outlaws Late Model championship standings so far this season.
In addition to the highlights from the past weekend, check out the Hot Thread of the Week from Hoseheads.com, where fans discuss the best seats in the house at the famed, high banks of the Eldora Speedway, plus the Video of the Week features part two of the series following Lucas Wolfe through his season with the World of Outlaws Sprint Car Series. In the Shot of the Week, we captured a family ties moment for Steve and Kraig Kinser as they battled side-by-side at Haubstadt. Plus, we've got the dirt track racing Twitter feed that brings you non-stop news and notes from around the racing world.
All that and more in less than 15 minutes – check it out at 4Wide.TV, which now includes a new home page module to help share the video with your friends on Facebook and followers on Twitter.
If you are looking to follow the World of Outlaws Sprint Cars and Late Models this weekend, DIRTVision.com will have free live audio from Farmer City Raceway, Eagle Raceway, Knoxville Raceway, North Alabama Speedway and Tazewell Speedway. Plus, Saturday night, you can watch live video from Knoxville for just $17.99. Be sure to check out the dates at start times at DIRTVision.com.