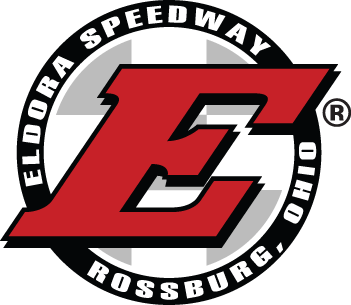 By Larry Boos
ROSSBURG, Ohio (May 8) – Competition at Eldora Speedway on Thursday, June 7 will move from the .500 mile clay oval to the adjacent Eldora Ballroom for the annual Ms. Eldora Speedway pageant.
On that night, the sovereignty of reigning queens Jessica Sanders, Chelsey Nevil and alternate Olivia Yoder will draw to a close and a new court will be determined.
The 7 p.m. pageant includes three phase of modeling, in various forms of dress, along with impromptu questions and the presentation of a prepared speech. Each of these segments is scored by a panel of celebrity judges, with the results announced that evening.
In addition to representing Eldora Speedway in victory lane at the track's marquee events, the winning queens will participate in select trade shows and assorted other appearances. A cash prize of $2,000 awaits the top vote getter, while the runner-up receives $1,000, and the alternate collects $250.
The Thursday Ms. Eldora Speedway falls within a busy week of activity at the legendary speed plant. Wednesday night (June 6) is the Feed The Children Prelude to the Dream, featuring 27 national super stars in a charity driven event and then Friday and Saturday (June 8 & 9) will find the 18th annual Dirt Late Model Dream by Ferris Commercial Mowers taking center stage.
Applications and event guidelines may be downloaded from the speedway website www.EldoraSpeedway.com, or requested from the track office at (937) 338-3815 during normal business hours. Tickets and campsites for the Feed The Children Prelude to the Dream, and the Dirt Late Model Dream by Ferris Commercials Mowers are also available via the website or office.