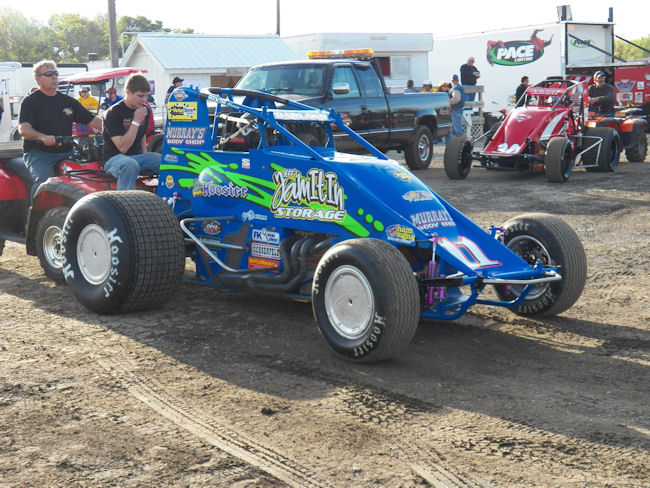 From K.S.
Dave Darland won the sprint car feature at Kokomo Speedway Sunday evening over Kyle Larson, Wes McIntyre, Jeff Bland and Coleman Gulick. Results are not yet official.
Bland wins Heat 1 over Hines Windom Shuman Grant Byrkett Bradshaw Frederickson.
McIntyre wins Heat 2 over Thomas Larson East Leary D.Smith Drake.
Boespflug wins Heat 3 over Meseraull Faas Karraker Leffler Morgan. Weir DNF with a flat right-rear.
Darland wins Heat 4 over Gulick Sciscoe Spencer C.Smith Hupp. Jarrett DNF.
Weir Grant Leary & D.Smith transfer from B over Bradshaw Byrkett Leffler Jarrett Morgan Drake Hupp. Frederickson, C.Smith DNF.
Darland over Larson McIntyre Bland Gulick Hines Windom Meseraull Boespflug Shuman…