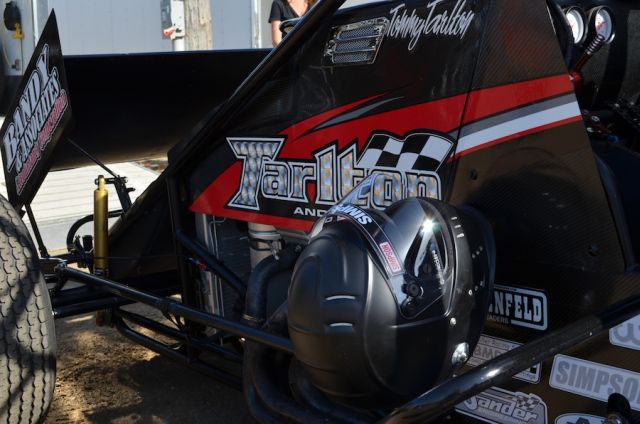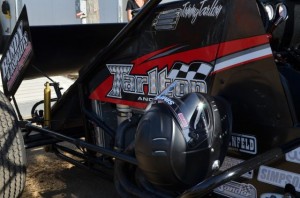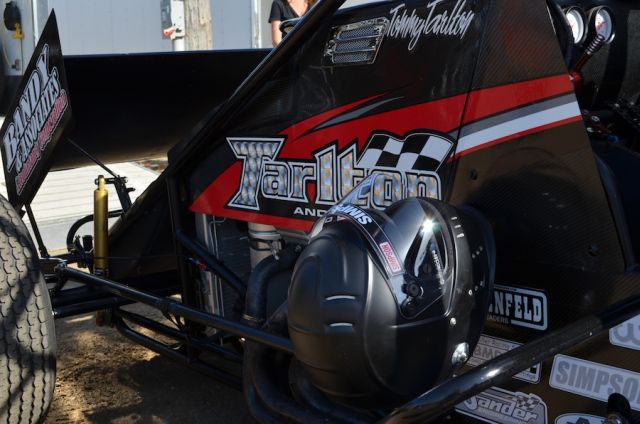 From Peterson Media
Returning from an off weekend, Tommy Tarlton was in action twice over this past weekend at both Ocean Speedway Watsonville, where he finished sixth, and Kings Speedway, where he finished fourth.
"It was a pretty good weekend for this Tarlton and Son/Corporate Lending America/Tachi Palace and Casino team," explained Tarlton.
Friday night saw the team roll back to the Ocean Speedway fresh off of a convincing victory there just two weeks ago, and it seemed to be déjà vu as Tarlton again timed in 10th quick, just like he did during his victorious night.
"We went out first, and it was a little greasy, but Brad Furr was the second car out and nearly broke the track record, so we just missed it a bit," he continued.
Scoring a second place finish in his heat, Tarlton lined his Sharp Insurance/Bandy and Associates/Pro Signs machine up in the fifth row in what would turn out to be a caution plagued feature event that never had a really long green flag run.
Starting ninth Tarlton slowly worked his way up to the sixth spot, and battled a car that had lost breaks, and nursed it home to a sixth place finish.
"We got going okay, but the cautions we're brutal tonight, and we lost breaks which made it pretty tough to roll the bottom here," he explained. "We have some things to get straightened out but it was an okay night overall."
Saturday night Tarlton and his team checked into the Kings Speedway in Hanford, CA for a night of action of the King of the West Series and the Pombo/Sargent Classic, an event he won last year at the Thunderbowl in Tulare, CA.
Timing in eleventh quick, Tarlton started on the pole of the second heat and finished second to Peter Murphy, transferring him to the feature event where he would start in the sixth row.
A hot and windy day plagued the central valley and caused a very slick and dusty Kings Speedway which would provide for an exciting feature event once the race got going after a trio of stoppages within the first six laps.
Tarlton put his BG Lubricants/Astro Titanium machine on the ragged edge of the speedway and slowly worked his way up to the seventh spot as the caution flew on lap 18.
The ensuing restart saw "The Terminator" get a great jump and move into the fifth spot.
Over the final ten laps, Tarlton worked his way up to the fourth spot when the dust settled on the track, literally.
"The biggest regret on the night was not winning out heat," said Tommy. "If we could of capitalized on that front row starting spot we might have been able to start a little closer to the front, but it is what it is, and this car was really strong in the feature. My guys worked hard, and I have to thank all of my sponsors for letting us do this on a weekly basis.
Tommy would like to thank Corporate Lending America, Tachi Palace and Casino, Sharp Insurance, Bandy and Associates, Pro Signs, BG Lubricants, and Astro Titanium for their continued support.
VIDEO: Check out some behind the scenes action as well as some of the racing from Friday night, June 1, 2012 in Watsonville, CA by visiting http://www.youtube.com/watch?v=9JThboT-o-I&feature=youtu.be
STAY CONNECTED: Stay connected with Tommy by visiting www.tommytarlton.com or follow @Tarlton_Racing on Twitter.