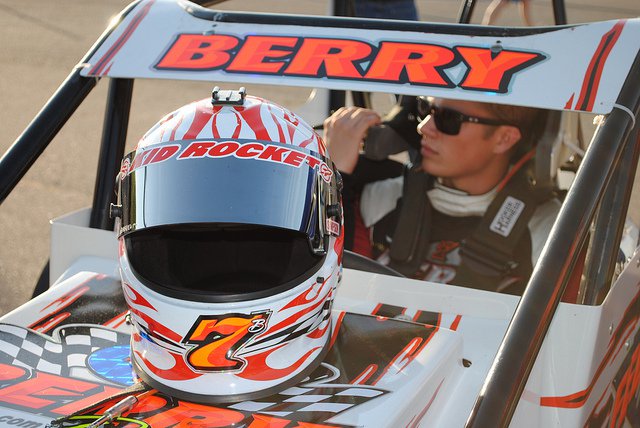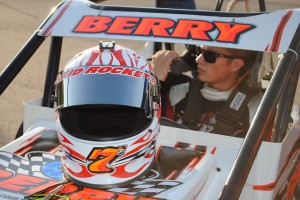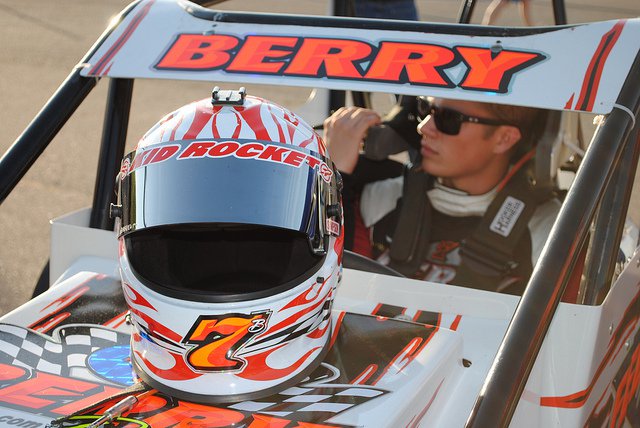 From MudclodBob
Mason, MI — (June 15, 2012) — Trevor Berry won his second straight Spartan Speedway sprint car feature Friday night.  The victory was also Berry's third win in four starts in his sprint car career. Hayden Reeves, Tommy Fedewa, Gary Sherman, and Jim Heeney rounded out the top five.
Dustin Daggett and Hayden Reeves would lead the field to the green flag in the 30 lap feature with Daggett leading the initial 3 circuits until Gary Sherman slipped under Daggett and brought Reeves along dropping Daggett to 3rd. Tommy Fedewa moved past Daggett the next lap and now Trevor Berry had joined the fun which set up a four car battle that provided some intense wheel to wheel racing until the 15th lap when coming out of turn four, Tom Fedewa went for a long wild slide into the infield bringing out the caution.
At the half way mark it was Sherman, Berry, Reeves, Daggett, Doug Dietsch, Jim Heeney, Steve Irwin, Jay Rohrback and Fedewa when the green came back out. Now the battle continued with top three cars fighting for the point. Lap 19 saw Berry use the high side to make the pass on Sherman. A lap 23 spin in turn four by Daggett would close the field again on the re-start. Tom Fedewa had made his way back up to 4th by the 25th lap and one lap later some lucky spectators sitting in the turn one pit stands would get cooled off when Doug Dietsch hit the water barrels. Dietsch would re-start.
When the green came out once again, Reeves went back to work trying to make the high side work, and lap 27 found Reeves making the pass for 2nd. However Trevor Berry was up to the task and widened his lead and took the checkers over Hayden Reeves, Tom Fedewa,Gary Sherman, Jim Heeney, Steve Irwin, Jay Rohrback, Dustin Daggett and Doug Dietsch.
Berry and Fedewa won heats.