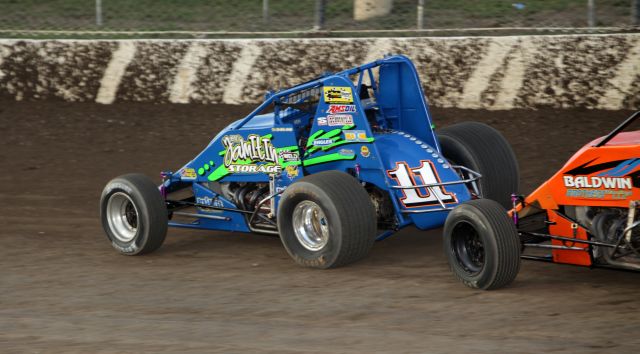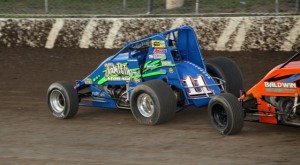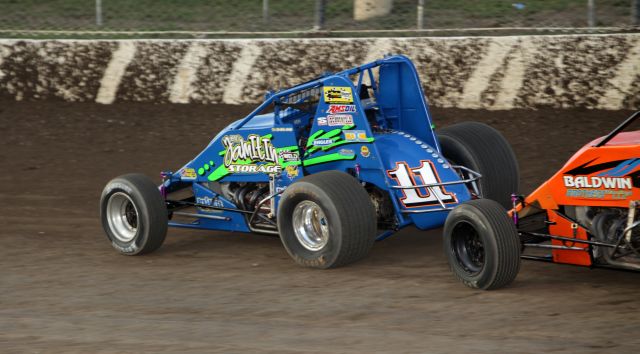 From Kevin Montgomery
Peoria, AZ — (October 14, 2012) —  The Grand Opening ceremony of the ARIZONA MOTORSPORTS HALL OF FAME and Open Wheel Exhibit will serve as the official kick off to the USAC ParkerStore Hall of Fame Classic set for Canyon Speedway October 26th and 27th.
The newly built museum is housed next to the Racers Advantage Store in Phoenix and will be the first glimpse of a very elaborate display of the history of open wheel racing in Arizona and the Arizona Motorsports Hall of Fame.
The event, scheduled for October 24th from 6pm-9pm, will be hosted by Steve Stroud's Racers Advantage Store along with the 2012 Hall of Fame Inductees along with 5 Arizona drivers who have won the Belleville Midget Nationals. Come and welcome Lealand McSpadden, Billy Boat, Jerry Coons Jr, Dave Manes, and Mark Passerelli as these drivers salute their national midget victories.
"This is a way for the racing community to come together and remember the cars and stars of yesteryear," commented Stroud. He went on to say "The exhibits are dedicated to preserving, interpreting, and displaying items significant to open wheel racing and motorsports history in the state of Arizona."
The exhibit area will establish regular hours on October 31st, 2012 making the general public welcome. The accompanying Racers Advantage Store, a racers safety equipment superstore, is open daily, and will answer any questions you may have at 602-438-0022.
The anticipation continues to build as the stars of the National USAC Sprint Car Series gear up the fall Sprint Car event honoring Hall of Fame members and new inductees. The Hall of Fame Inductee's will be accompanied by Grand Marshal, Lealand McSpaden and many other racing greats at the 12th running of the Hall of Fame Classic.
Two-day advanced tickets for the Hall of Fame Classic are just $40, a savings of the single day ticket prices of $20 on Friday and $25 on Saturday.  Platinum Reserved seating is available as well for just an additional $5 per night.
There is an advance discount as well for VIP Suite tickets and All Access passes.  Detailed ticket information, as well as a Canyon Speedway Park seating chart, is available at http://www.canyonspeedwaypark.com/tickets/the-12th-annual-parker-store-usac-hall-of-fame-classic/.
Tickets may be ordered by calling the track at 602-258-RACE (7223).
To keep up on all the latest news and happenings, sign up for Canyon Speedway E-News.  The track update registration can be found at the top of the www.canyonspeedwaypark.com home page.
The entire 2012 Canyon Schedule can be previewed online at http://www.canyonspeedwaypark.com/schedule/.
Hotel Information can be found at http://www.canyonspeedwaypark.com/fan-info/lodging/ or by calling the Hampton Inn & Suites at 623-516-9300.
Canyon Speedway Park is located in north Peoria, AZ, off Lake Pleasant Parkway, then 1.3 miles west on Carefree Highway.  For more information, contact the track at 602-258-RACE(7223) or check online at www.canyonspeedwaypark.com.