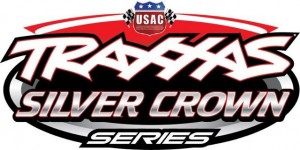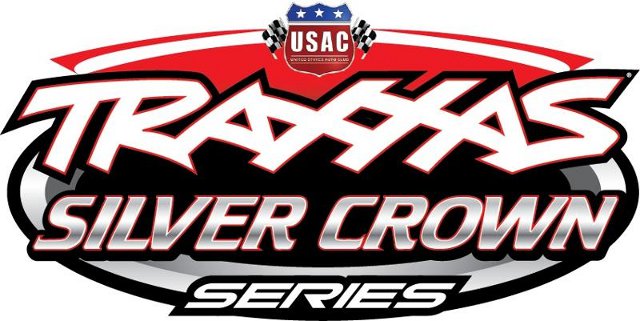 From Dick Jordan
One of America's most revered motorsports events returns to the USAC fold in 2013 with an exciting addition to its tradition-laden program, when the 36th "Belleville Nationals" unfolds at the historic Belleville (Kansas) High Banks.
Since 1978 the spectacular high-banked dirt oval at the North Central Kansas Free Fair has thrilled fans with its annual "Belleville Midget Nationals" racing extravaganza. Next year, USAC's vaunted TRAXXAS Silver Crown Championship Cars will make its Belleville debut in conjunction with the Mopar National Midget cars to produce a Belleville spectacle unlike any in the track's history.
The August 1-3 schedule calls for a full program of USAC Midget racing, along with Silver Crown practice on Thursday night, Silver Crown qualifying and feature on Friday and the Midget finale on Saturday. In addition, renewing a long-standing tradition at Belleville, participants will gather Wednesday at the fairgrounds park to select opening slots for the Midget competition.
Half-mile dirt Silver Crown racing dates back to 1980 at Williams Grove, Pa. and in the ensuing 32 years other half-mile dirt ovals have included annual treks to Rossburg, Ohio and Terre Haute, Ind., plus events at Knoxville, Ia., Denver, Colo., Oklahoma City, Okla., Tampa, Fla., Parkersburg, W.Va., Hagerstown, Md., Las Vegas, Nev. and Phoenix, Ariz.
"We are looking forward to USAC's return to the Belleville High Banks, adds USAC Silver Crown Series Director James Spink. "We expect this exciting addition at Belleville to attract new fans to the diehard-legion of race fans from American as well as Down-Under who annually target this weekend as one of their signature calendar events. We will see many drivers pulling double-duty that weekend, including many who have had their Silver Crown cars on the sideline the past year."
"We are very happy to have USAC back on board for the 36th annual Belleville High Banks Midget Nationals, and also for the very first time bringing the USAC Silver Crown Series to the famed Belleville High Banks, says race organizer Jimmy Melton. "There will be alot of new events from autograph parties to the cars being displayed the week of the midget nationals. We really look forward to working with USAC on this historic event in 2013!"
USAC Triple Crown Champion Jerry Coons Jr. expects to be among drivers doing "double duty" in the 2013 Belleville program. He notched his third Belleville Midget Nationals championship last year and has a pair of wins on Silver Crown dirt half-miles. "I've been an advocate for the Silver Crown at Belleville, so I'm very excited to see this materialize," says Jerry. The Silver Crown cars and the return of USAC's National Midgets to Belleville should be a big step toward boosting the event for race fans. The half-mile tracks have always created great Silver Crown action and with Belleville's different size configuration it should make for good racing." Coons' previous Silver Crown half-mile victories came at Manzanita Speedway in Phoenix, Ariz. and at the "4-Crown Nationals" in Rossburg, Ohio.
USAC previously sanctioned the Belleville Midget Nationals from 1996, when Robby Flock was the winner, through 2009, when USAC National Drivers Champion Bryan Clauson took home the trophy.