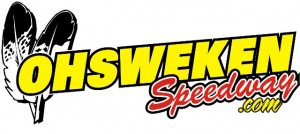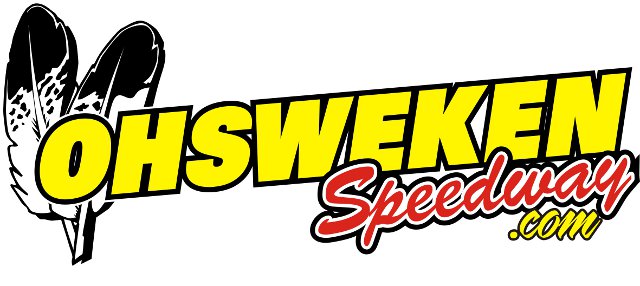 From Ohsweken Speedway
Ohsweken, ON – (January 7, 2013) – The 2013 racing schedule for Ohsweken Speedway was officially released on Monday. The schedule features 20 events, beginning with the 18th annual Opening Night on Friday, May 17.
In an effort to finish earlier each night, all weekly racing events at the speedway will begin at 7:30p.m. in 2013. Regular weekly racing events will include a 20 lap features for the Corr/Pak Merchandising Sprint Cars and Thunder Stocks, a 15 lap feature for the HRW Automotive Mini Stocks, and a 12 lap feature for the Bombers.
Racers will hit the track for the first time in 2013 with a Test & Tune Night scheduled for May 10, while the season concludes with the 9th annual Canadian Sprint Car Nationals on September 14.
Two divisions will return to Ohsweken for the first time since 2008. The Sportsman Shootout will be held on May 24, while 358 Modifieds join the Corr/Pak Merchandising Sprint Cars, HRW Automotive Mini Stocks, and Bombers for the Northern Summer Nationals on Monday, July 29.
The "Greatest Show on Dirt" returns to Ohsweken on Tuesday, July 30 when the World of Outlaws Sprint Car series will contest the 7th Annual Six Nations Showdown, with the Thunder Stocks also on the card. The track will be closed on Friday, August 2, following these special weeknight events.
Ohsweken's weekly Corr/Pak Merchandising Sprint Car competitors will take on some of the best teams in the northeast in 3 challenge events this season, with the Patriot Sprint Tour visiting on June 21, the Empire Super Sprints on July 12, and the Southern Ontario Sprints on August 16.
The TUSA Canada West Mod Lites will join the program on June 28, while Vintage Cars will be part of the action on July 12.
The track will celebrate Kick Off Summer Night on June 7, Autograph Night on July 29, Christmas In July on July 26, and the Labour Day Special on August 30. Kids Box Car Races will also be a part of the program on July 26.
Two special memorial events will take place in August, with the running of the Art Hill Memorial 42 for HRW Automotive Mini Stocks on August 9, and the Brock Leonard Memorial 50 for Thunder Stocks on August 23.
The 9th annual Canadian Sprint Car Nationals weekend will include the Sprint Cars and their Ohsweken Shootout, plus the HRW Automotive Mini Stocks during the Night Before the Nationals on Friday, September 13, and Saturday, September 14 will feature the $12,000-to-win Sprint Car event, plus Thunder Stocks.
Opening Night on May 17, and the Season Championship on September 6 will both include extra-distance feature events for all 4 of Ohsweken's regular weekly racing divisions.
Stay tuned in the coming weeks for announcements regarding advance ticket ordering information for the Northern Summer Nationals, Six Nations Showdown, and Canadian Sprint Car Nationals.
Racers are reminded that the 2013 Ohsweken Speedway Rules & Registration Meeting is quickly approaching on Sunday, January 27. More information is available at www.OhswekenSpeedway.com
About Ohsweken Speedway: Founded in 1996, Ohsweken Speedway is a 3/8 (0.375) mile clay oval owned by the Styres family, and located in the village of Ohsweken, Ontario, Canada. Ohsweken's weekly racing program runs from May to September, featuring Corr/Pak Merchandising Sprint Cars, Thunder Stocks, HRW Automotive Mini Stocks, and Bombers, while the season finishes each year with the annual Canadian Sprint Car Nationals. Ohsweken Speedway has also been a yearly stop on the World of Outlaws Sprint Car series schedule since 2007.

Visit the official Ohsweken Speedway website at www.OhswekenSpeedway.com, like us on Facebook at www.Facebook.com/OHSWEKENSPEEDWAY, follow us on Twitter @OhswekenSpdway, and subscribe to our YouTube channel at www.YouTube.com/user/OhswekenSpdway
2013 Ohsweken Speedway Schedule of Events
(Subject to Change)
Friday, May 10 – Ohsweken Speedway Test & Tune Night
Friday, May 17 – Weekly Racing – "2013 OPENING NIGHT"
– Corr/Pak Merchandising Sprint Cars 25
– Thunder Stocks 25
– HRW Automotive Mini Stocks 20
– Bombers 15
Friday, May 24 – Weekly Racing – "SPORTSMAN SHOOTOUT"
– Sportsman 30
– Corr/Pak Merchandising Sprint Cars 20
– Thunder Stocks 20
– HRW Automotive Mini Stocks 15
– Bombers 12
Friday, May 31 – Weekly Racing
– Corr/Pak Merchandising Sprint Cars 20
– Thunder Stocks 20
– HRW Automotive Mini Stocks 15
– Bombers 12
Friday, June 7 – Weekly Racing – "KICK OFF SUMMER" NIGHT!
– Corr/Pak Merchandising Sprint Cars 20
– Thunder Stocks 20
– HRW Automotive Mini Stocks 15
– Bombers 12
Friday, June 14 – Weekly Racing
– Corr/Pak Merchandising Sprint Cars 20
– Thunder Stocks 20
– HRW Automotive Mini Stocks 15
– Bombers 12
Friday, June 21 – Weekly Racing – "CORR/PAK VS. PST"
– Corr/Pak Merchandising Sprint Cars vs. Patriot Sprint Tour 25
– Thunder Stocks 20
– HRW Automotive Mini Stocks 15
– Bombers 12
Friday, June 28 – Weekly Racing
– Corr/Pak Merchandising Sprint Cars 20
– Thunder Stocks 20
– HRW Automotive Mini Stocks 15
– Bombers 12
– TUSA Canada West Mod Lites 15
Friday, July 5 – Weekly Racing
– Corr/Pak Merchandising Sprint Cars 20
– Thunder Stocks 20
– HRW Automotive Mini Stocks 15
– Bombers 12
Friday, July 12 – Weekly Racing – "CORR/PAK VS. ESS"
– Corr/Pak Merchandising Sprint Cars vs. Empire Super Sprints 25
– Thunder Stocks 20
– HRW Automotive Mini Stocks 15
– Bombers 12
– Vintage Cars 12
Friday, July 19 – Weekly Racing – AUTOGRAPH NIGHT!
– Corr/Pak Merchandising Sprint Cars 20
– Thunder Stocks 20
– HRW Automotive Mini Stocks 15
– Bombers 12
Friday, July 26 – Weekly Racing – "CHRISTMAS IN JULY" & KIDS BOX CAR RACES!
– Corr/Pak Merchandising Sprint Cars 20
– Thunder Stocks 20
– HRW Automotive Mini Stocks 15
– Bombers 12
Monday, July 29 – "NORTHERN SUMMER NATIONALS"
– Corr/Pak Merchandising Sprint Cars 25
– HRW Automotive Mini Stocks 15
– Bombers 12
– 358 Modifieds 35
Tuesday, July 30 – 6TH ANNUAL "SIX NATIONS SHOWDOWN"
– World of Outlaws Sprint Car Series
– Thunder Stocks 25
Friday, August 2 – NO RACING
Friday, August 9 – Weekly Racing – ART HILL MEMORIAL NIGHT
– Corr/Pak Merchandising Sprint Cars 20
– Thunder Stocks 20
– HRW Automotive Mini Stocks 42
– Bombers 12
Friday, August 16 – Weekly Racing – "CORR/PAK VS. SOS"
– Corr/Pak Merchandising Sprint Cars vs. Southern Ontario Sprints 25
– Thunder Stocks 20
– HRW Automotive Mini Stocks 15
– Bombers 12
Friday, August 23 – Weekly Racing – BROCK LEONARD MEMORIAL NIGHT
– Corr/Pak Merchandising Sprint Cars 20
– Thunder Stocks 50
– HRW Automotive Mini Stocks 15
– Bombers 12
Friday, August 30 – Weekly Racing – "LABOUR DAY SPECIAL"
– Corr/Pak Merchandising Sprint Cars 20
– Thunder Stocks 20
– HRW Automotive Mini Stocks 15
– Bombers 12

Friday, September 6 – Weekly Racing – "SEASON CHAMPIONSHIP NIGHT"
– Corr/Pak Merchandising Sprint Cars 25
– Thunder Stocks 25
– HRW Automotive Mini Stocks 20
– Bombers 15
CANADIAN SPRINT CAR NATIONALS
Thursday, September 12 – NATIONALS TEST & TUNE NIGHT

Friday, September 13 – "NIGHT BEFORE THE NATIONALS"
– Sprint Cars
– Ohsweken Shootout
– Mini Stocks 20
Saturday, September 14 – 9TH ANNUAL CANADIAN SPRINT CAR NATIONALS
– $12,000-to-win Sprint Cars
– Thunder Stocks 25