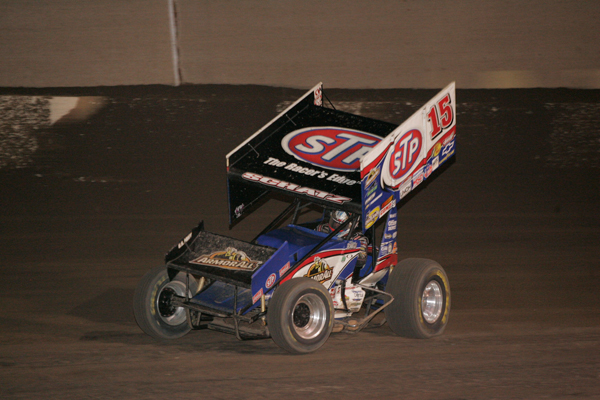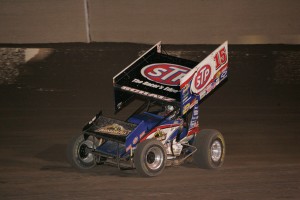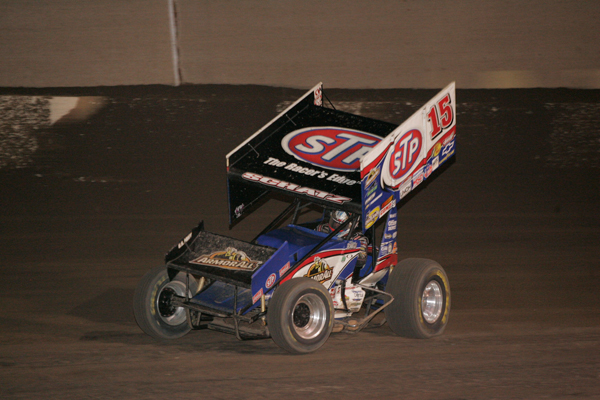 From Steven Blakesley
Calistoga, CA — (February 21, 2013) — Newly appointed Calistoga Speedway Operations Manager Tommy Hunt and Napa County Fairgrounds CEO Carlene Moore have announced plans to enhance the fan and competitor experience at races in the future.
The World of Outlaws season opening event on April 6 will be the first race to benefit from new policies and directives aimed at improved track preparation, as well as existing facility upgrades. Attendees at the World of Outlaws event will be among the first to enjoy an improved racing surface that hopefully will generate a safe and exciting high-speed entertainment product.
When the winged warriors of the World of Outlaws such as 2012 Calistoga winner Donny Schatz and "The King" Steve Kinser hit the track, they will be experiencing a greatly improved Calistoga said World of Outlaws event promoter Chris Morgan
"We are excited to again be bringing the 'Greatest Show on Dirt' to the most beautiful race track in America and look forward to the track improvements to bring more high speed side-by-side competitive racing to the legendary Calistoga half-mile."
All teams and cars will be pitted in the infield so that fans can enjoy the pit action, and have easy access to their favorite drivers and teams following the races.
Other projected facility upgrades include landscape maintenance improvements (including trimming or relocation of trees presenting viewing obstacles and potential safety issues), barrier realignment and securing, and exit and entry gate re-configuration. The grandstands side will receive attention to improve the fan experience including utilization of the lighted scoreboard.
The goal of the Calistoga Speedway's new business plan this year and beyond will be to create a pleasurable experience for both racers and fans.
Beyond the April 6th World of Outlaws race, the Calistoga Speedway will also host the popular West Coast Late Models and Modifieds on August 3rd, and the annual Louie Vermeil Classic for traditional non-wing USAC/CRA Sprints and USAC Western Midgets on August 31st-September 1st.  More events are being scheduled by the speedway and will be announced soon.
The Calistoga Speedway half-mile is located at the Napa County Fairgrounds in Calistoga, CA and is consistently rated as the most beautiful dirt track in the country.  It is also the oldest continuously operating dirt track on the West Coast.  For more information, visit www.CalistogaSpeedway.org.  Pre-sale ticket information for the World of Outlaws is available online as well, with both reserved and general admission tickets available at www.woocalistogaspeedway.com