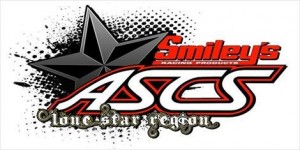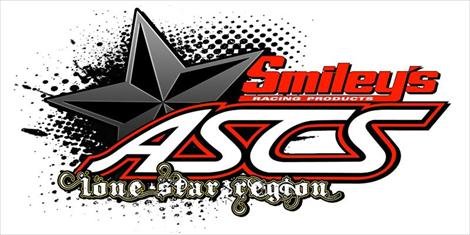 From Bryan Hulbert
Tulsa, OK — (May 2, 2013) — The newly opened Timberline Speedway in Cowley, Texas has been added to the Smiley's Racing Products Lone Star Regional lineup for Friday, May 10 ahead of the Texarkana 67 Speedway in Saturday, May 11.
The semi-banked, three-eighths mile clay oval had planned on a Lucas Oil American Sprint Car Series presented by MAVTV American Real event in 2012, but unfortunately was unable to as construction had not been completed.
The Lone Star Region's inaugural appearance to the Timberline Speedway will be the first time Sprint Cars have graced the red clay in open competition. Practice sessions on the part of drivers like Johnny Herrera and Zach Pringle have yielded positive feedback.
Races on Friday, May 10 are scheduled to begin at 8:00 P.M. (CT) with gates opening at 4:00 P.M. with Modifieds, Limited Modifieds, Super Stocks, and Factory Stocks joining the Smiley's Racing Products Lone Star Region. For more information on Timberline Speedway, log onto http://timberlinespeedway.com.
The 2013 season marks the twenty-second year of sanctioning Sprint Car racing for the American Sprint Car Series, which brings the best of Sprint Car racing to dozens of different tracks throughout the nation and into Canada. Anchored by the Lucas Oil American Sprint Car Series, ASCS also consists of nine different Regions throughout the nation.
Additional information regarding the American Sprint Car Series is available at www.ascsracing.com as well as Twitter (@LucasOilASCS) and Facebook. News and information can also be sent to you with the ASCS E-News by texting ASCS to 22828 with any mobile device.