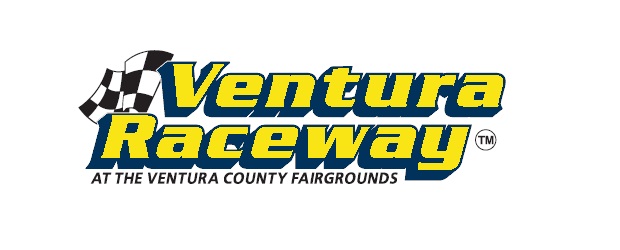 From Ventura Speedway
Ventura, CA — (June 1, 2013) — Another night of exciting short track racing took place at Ventura Raceway on Saturday June 1. Once again fans and teams were treated to fast and furious racing on Ventura's new red clay track.
Troy Rutherford returned to VRA action and went on to take the 30 lap feature over a hard charging Greg Taylor who did everything he could to try to catch him. Rutherford started fourth and quickly moved to the front of the 16 car field. Taylor led lap one but Rutherford passed him on lap two and was out in front to stay. Following Rutherford and Taylor across the line were Tom Hendricks, Kyle Smith and Russell DeBlauw. Two heat race were run with wins being taken by Troy Rutherford in heat one and Tom Hendrick in heat two. The night's racing ended with Tom Hendrick retaking the point lead by 25 points over Guy Woodward who had a tough night finishing 15th in the feature.
Six VRA Senior Sprints were on hand to run their portion of the night's racing. The heat race went to Chris Meredith. Their 20 lap main event went to season point leader Clif Warren. In the main event Warren took the lead on lap seven and went on to take his record setting sixth win in a row this season. Warren led Chris Meredith, Steve Brown, Mike Cook and Greg Andrews to the finish line. After six races in 2013, Warren leads Meredith by 185 points.
IMCA Modified racing continued to be the Joshua Vogt show. Once again he started toward the back in 9th position but he raced to the front taking the lead on lap 16 to take his sixth win in in six starts this season. The race saw David Phipps lead lap 1-15 before being passed by Vogt. When the race was complete the results saw Vogt on top followed by David Phipps, Austin Rodarte, Mark Davis and Brad Prows. Two heat races were run with the wins going to Aaron Rodarte in heat one and Josh Vogt in heat two.
The new VRA Hobby Stock Class continued to grow with eight cars in attendance. Point leader Scott Dinger took another win in their 20 lap feature. He battled with Gary Curtis and Ernie Malone for the first 15 laps before getting to the lead and going on to take his third win of the season. David Heurung, Ernie Malone, Sam Garvin and Gary Curtis followed Dinger across the line. One heat race was run with the win going to Gary Curtis. After six races in 2013 Scott Dinger holds a 90 point lead over Gary Curtis.
VRA Flat Track Quads raced in two classes, Open and Sportsman. In Open competition, Kyle Eurto took the feature win over Mike Lewis, Dave Knight, point leader Danny Elderbaum and Raygen Harris. Their one heat race went to Mike Lewis. In Sportsman action, point leader Robert Peterson took the heat race and feature win over Justyn Smith.
VRA Mod Lite action saw season point leader Ricky Lewis take the 20 lap main event over Jeffrey Fry, Mike Gilmore, Kim Lewis and Dave Dotson. He also took their 8 lap heat race. Lewis leads Dotson by 35 points in the point race after four races in 2013.
The final group racing Saturday night was the VRA Sport Compacts. Point leader and 2012 series champ Zack Peterson took another win over James Adler, Mike Stanford, Bruce Fink and Andrew Greiman. Peterson also took Saturday's eight lap heat race.
Ventura Raceway will take a weekend off next Saturday June 8th but will return to action on Saturday June 15 with VRA Sprints, Senior Sprints, Dwarf Cars, Focus Midgets, Sport Compacts and our kids divisions.
Like Ventura Raceway on Facebook: https://www.facebook.com/pages/Ventura-Raceway/104668839570641?fref=ts
Follow Ventura Raceway on Twitter: http://www.twitter.com/VenturaRaceway
Ventura Raceway Race Results for 06/01/2013
MYLAPS Link: http://www.mylaps.com/en/events/906686
VRA Sprint Cars
Race #5 06/01/2013
Main Event Results: 1. Troy Rutherford, Ojai, 30 Laps; 2. Greg Taylor, Ventura, 30 Laps; 3. Tom Hendricks, Simi Valley, 30 Laps; 4. Kyle Smith, Moorpark, 30 Laps; 5. Russel Deblauw, Ventura, 30 Laps; 6. Bruce Douglass, Ventura, 30 Laps; 7. Steve Brown, Ontario, Ca, 30 Laps; 8. Cliff Warren, Camarillo, 30 Laps; 9. George Morris, 30 Laps; 10. Luke Boles, Goleta, 30 Laps; 11. Austin DeBlauw, lVentura, 27 Laps; 12. David Taylor Jr., Moorpark, 27 Laps; 13. John Nock, Newhall, 26 Laps; 14. Richard Ortega Jr, Camarillo, 16 Laps; 15. Guy Woodward, Santa Clarita, 15 Laps; 16. Adam Frith-Smith, Llano. Ca, 14 Laps; 17. Charlie Butcher, Santa Barbara, Did not show
Lap Leaders: Greg Taylor (1), Troy Rutherford (2-30)
Heat Race Winners: Extreme Mufflers Heat 1: Troy Rutherford; Saldana Racing Products Heat 2: Tom Hendricks
Keizer Aluminum Wheels High Point Award: Troy Rutherford
K&N Engineering Hard Charger: Bruce Douglass
DJ Safety Hard Luck Award: Charlie Butcher
Top 10 in points: 1. Tom Hendricks, 1060; 2. Guy Woodward, 1035; 3. Luke Boles, 890; 4. Greg Taylor, 885; 5. John Nock, 860; 6. Kyle Smith, 845; 7. Richard Ortega Jr, 665; 8. David Taylor Jr., 645; 9. Russel Deblauw, 640; 10. Austin DeBlauw, 550; 10. Bruce Douglass, 550
———————————————–
VRA Senior Sprints
Race #6 06/01/2013
Main Event Results: 1. Cliff Warren, Camarillo, 20 Laps; 2. Chris Meredith, Thousand Oaks, 20 Laps; 3. Steve Brown, Ontario, Ca, 20 Laps; 4. Mike Cook, Long Beach, 20 Laps; 5. Greg Andrews, Fillmore, Ca, 19 Laps; 6. David Marini, Holtville, 19 Laps
Lap Leaders: Greg Andrews (1-3), Chris Meredith (4-6), Cliff Warren (7-20)
Heat Race Winners: SpinTech Mufflers Heat 1: Chris Meredith
Top 10 in points: 1. Cliff Warren, 1500; 2. Chris Meredith, 1315; 3. Mike Cook, 1170; 4. Steve Brown, 980; 5. Greg Andrews, 755; 6. Ed Schwarz, 665; 7. Wally Pankratz, 595; 8. Victor Davis, 200; 9. Bruce Douglass, 180; 10. Ron Bach, 175
———————————————–
IMCA Modifieds
Race #7 06/01/2013
Main Event Results: 1. Joshua Vogt, Santa Maria, 20 Laps; 2. David Phipps, 20 Laps; 3. Austin Rodarte, Ventura, 20 Laps; 4. Mark Davis, Ventura, 20 Laps; 5. Brad Prows, Oak View, 20 Laps; 6. Jack Parker, Simi Valley, 20 Laps; 7. James Stowe, Ridgecrest, 20 Laps; 8. Joe Weaver, Ventura, 20 Laps; 9. Aaron Rodarte, Ventura, 20 Laps; 10. Rob Green, Ojai, 20 Laps; 11. Steve Bulpitt, Culver City, 19 Laps; 12. Eric Hamilton, Hanford, 17 Laps; 13. Robbie Witwer, Ridgecrest, 8 Laps; 14. Dennis Eckert, Canyon Country, 4 Laps
Lap Leaders: David Phipps (1-15), Joshua Vogt (16-20)
Heat Race Winners: Heat 1: Aaron Rodarte; Heat 2: Joshua Vogt
Top 10 in points: 1. Jack Parker, 254; 2. Robbie Witwer, 251; 3. Brad Prows, 246; 4. Joshua Vogt, 240; 5. James Stowe, 237; 6. Mark Davis, 224; 7. Dennis Eckert, 218; 8. Steve Bulpitt, 209; 9. Aaron Rodarte, 176; 10. Joe Weaver, 164
———————————————–
VRA Hobby Stocks
Race #6 06/01/2013
Main Event Results: 1. Scott Dinger, Simi Valley, 20 Laps; 2. David Heurung, 20 Laps; 3. Ernie Malone, Ojai, 20 Laps; 4. Sam Garvin, Oxnard, 14 Laps; 5. Gary Curtis, Camarillo, 12 Laps; 6. Tom Stephens Jr, Ventura, 10 Laps; 7. Joel Chavez, Santa Paula, 8 Laps; 8. James Brown, Oxnard, Did not show
Lap Leaders: Ernie Malone (1), Gary Curtis (2-12), Ernie Malone (3-14), Scott Dinger (15-20)
Heat Race Winners: Heat 1: Gary Curtis
Top 10 in points: 1. Scott Dinger, 1430; 2. Gary Curtis, 1320; 3. David Heurung, 1265; 4. Ernie Malone, 1210; 5. Tom Stephens Jr, 945; 6. Randal Dougan, 370; 7. Sam Garvin, 345; 8. Danny Quinn, 255; 9. James Brown, 205; 10. Joe Humphrey, 190
———————————————–
VRA Sport Compacts
Race #5 06/01/2013
Main Event Results: 1. Zachary Peterson, Oxnard, 20 Laps; 2. James Adler, Camarillo, 20 Laps; 3. Mike Stanford, 20 Laps; 4. Bruce Fink, Port Hueneme, 19 Laps; 5. Andrew Greiman, Camarillo, 12 Laps; 6. Mira Cook, Camarillo, 3 Laps
Lap Leaders: James Adler (1-12), Zachary Peterson (13-20)
Heat Race Winners: Heat 1: Zachary Peterson
Top 10 in points: 1. Zachary Peterson, 1255; 2. Mike Stanford, 1045; 3. James Adler, 895; 4. Mira Cook, 870; 5. Andrew Greiman, 850; 6. Bruce Fink, 765; 7. Eric Griffin, 390; 8. Joel Chavez Jr., 350; 9. Cameron Dougan, 310; 10. Heath Morton, 215
———————————————–
Mod Lite
Race #4 06/01/2013
Main Event Results: 1. Ricky Lewis, Oxnard, 20 Laps; 2. Jeffrey Fry, Hawthorne, 19 Laps; 3. Mike Gilmore, Woodland Hills, 19 Laps; 4. Kim Lewis, Woodland Hills, 19 Laps; 5. Dave Dotson, Thousand Oaks, 15 Laps; 6. Mike Kornder, 14 Laps; 7. Mark Peterson, Did not show
Lap Leaders: Mike Kornder (1-5), Dave Dotson (4-6), Ricky Lewis (7-20)
Heat Race Winners: Heat 1: Ricky Lewis
Top 10 in points: 1. Ricky Lewis, 970; 2. Dave Dotson, 935; 3. Jeffrey Fry, 840; 4. Mike Gilmore, 610; 5. Kim Lewis, 535; 6. Kris Kornder, 405; 7. Kris Kurisaki, 175; 8. Mark Peterson, 0; 8. Mike Kornder, 0
———————————————–
VRA Quads Open
Race #5 06/01/2013
Main Event Results: 1. Kyle Eurto, 15 Laps; 2. Mike Lewis, Sunland, 15 Laps; 3. Dave Knight, 15 Laps; 4. Danny Elderbaum, 15 Laps; 5. Raygen Harris, 14 Laps
Lap Leaders: Kyle Eurto (1-15)
Heat Race Winners: Heat 1: Mike Lewis
Top 10 in points: 1. Danny Elderbaum, 1180; 2. Kyle Eurto, 1150; 3. Dave Knight, 1075; 4. Mike Lewis, 950; 5. Raygen Harris, 685; 6. Mike Zarda, 210; 7. Matt Williams, 180; 8. DJ Noerr, 0; 8. Ronnie Talley, 0; 8. Heather Menefee, 0; 8. Aaron Darli, 0; 8. Michael Zavala, 0; 8. Andrew Rogers, 0
———————————————–
VRA Quads Sportsman
Race #5 06/01/2013
Main Event Results: 1. Robert Peterson, 15 Laps; 2. Justin Smith, 15 Laps; 3. James Bell, Bakersfield, Did not show
Lap Leaders: Robert Peterson (1-15)
Heat Race Winners: Heat 1: Robert Peterson
Top 10 in points: 1. Robert Peterson, 1235; 2. Justin Smith, 1010; 3. James Bell, 875; 4. Carson Puryear, 725; 5. John Nickel Jr, 395; 6. Robert Rodarte, 0; 6. Clay Nixon, 0; 6. Brad Tyach, 0