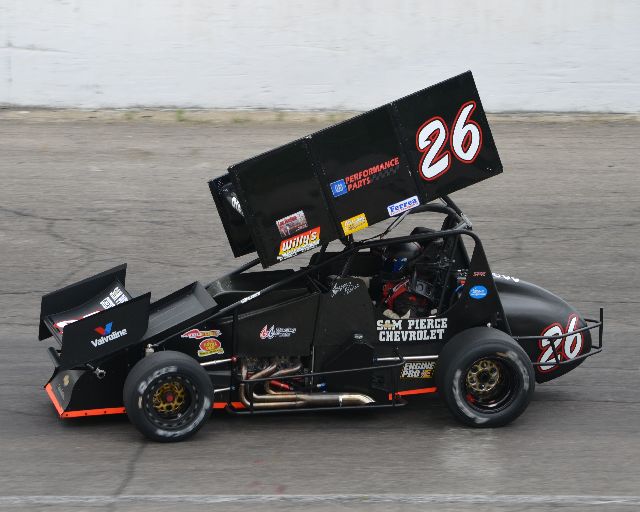 From Must See Racing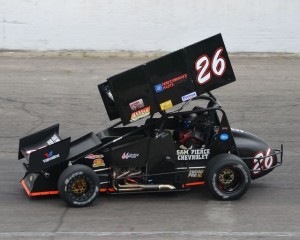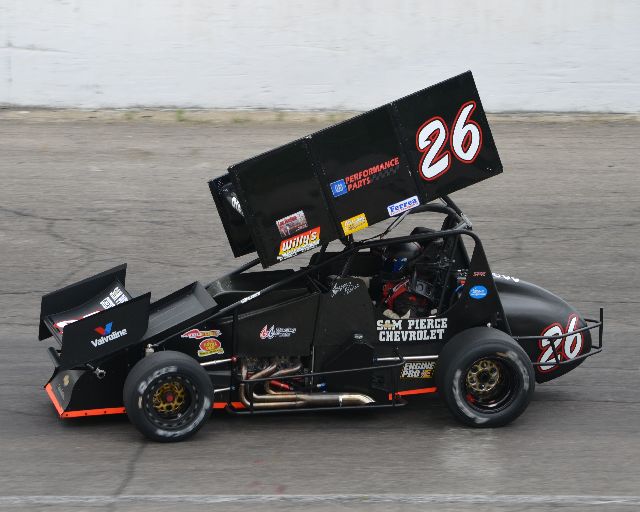 July 3, 2013 – Clio, MI – Aaron Pierce recovered from a lap s spin to win the TRUFUEL Must See Racing Xtreme Sprint Series (MSRXSS) Firecracker 50 at Auto City Speedway in Clio, MI Wednesday night before a huge crowd. The win was the first MSRXSS victory of the year for Pierce.
After spinning exiting turn four on lap two, Pierce began his charge to the front after restarting on the tail. Pierce worked traffic aggressively in an attempt to get back to the front. Pierce passed Brian Gerster for second position on lap twenty-five and took command of the race with a lap twenty-eight pass of then leader Kody Swanson and never looked back.
In victory lane Pierce explained how perfect his car was throughout the race. "Our car was just good" explained Pierce. "We hit the setup right and got the car working on the bottom where I got all my passing done. If we keep up like we have been, we'll win this championship" concluded Pierce.
The huge crowd was greeted with phenomenal racing the entire night. The feature event itself provided multi-groove passing and was arguably one of the best MSRXSS feature events to date.
Pierce was chased to the finish by Jo Jo Helberg and Troy DeCaire  rounding out the top three. Heat races went to Jim Sheets, Brian Gerster, and Ryan Gillenwater. Jo Jo Helberg was the night's fast qualifier with a lap of 13.317 seconds. A 10 was drawn for the feature invert which found Darren Roberts and Kody Swanson on the front row.Kody Swanson, Brain Gerster, Troy DeCaire, and Jo Jo Helberg shuffled the running order of the top five positions for most of the event.
FEATURE RESULTS
1   Aaron Pierce
2   Jo Jo Helberg
3   Troy DeCaire
4   Brian Gerster
5   Jimmy McCune
6   Jacob Wilson
7   Dave Baumgartner
8   Ryan Gillenwater
9   Jim Sheets
10   Mike Larrison
11   Ryan Myers
12   Kody Swanson
13   Jeff Bloom
14   Darren Roberts
15   Davey Hamilton Jr.
16   Jimmy Kite
17   Kevin Blue
18   Trevor Berry