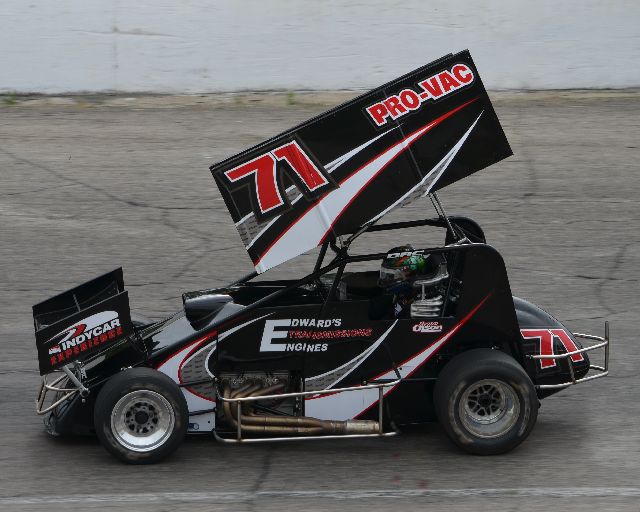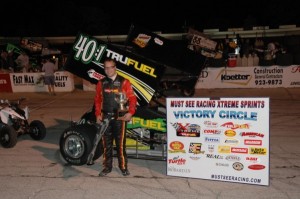 From Must See Racing
Holly, MI — (August 1, 2013) — As the TruFuel Must See Racing Xtreme Sprint Series prepares to take on the challenging high-banks of Salem Speedway on Aug. 10, it is far more than just another race for competitors, officials, and fans. The 54th annual "Joe James-Pat O'Connor Memorial" is all about honoring the memories of two great racers and their families.
As the event prepares for the 54th running, it is notable that it remains one of the most important and enduring memorial races in the country. Spanning six decades, the memory of two great racers has been honored by countless fans and competitors.
O'Connor and James have both been honored as inductees in The National Sprint Car Hall of Fame.
"The breathtaking raw speed and wheel to wheel action combined with the on the edge excitement of the Must See Racing Xtreme winged sprint cars, will undoubtedly deliver a memorable night of racing" said Salem Speedway general manager Richard Deaton.
"Joe James and Pat O'Connor were great racers, and it's important that we continue to honor their memory," said MSR founder and president Jim Hanks. "Our generation of racers has a responsibility to grow and strengthen the events that are the foundation of our sport, and we are privileged to do our part in continuing the many years of excitement associated with this iconic event."
As always, winning the James-O'Connor race is a special goal for today's competitors. The winner's name is added to a list of stellar talent, including Eddie Sachs, A.J. Foyt, Parnelli Jones, Mario Andretti, Bobby Unser, Rollie Beale, Gary Bettenhausen, Tom Bigelow, Pancho Carter, Rich Vogler, Larry Rice, Steve Butler, Kenny Irwin Jr., Tony Stewart, Chet Fillip, Dave Steele, Eric Gordon, Bryan Clauson, Jacob Wilson, Brian Olson (2012) and JoJo Helberg (2011).
Past winners Brian Olson and JoJo Helberg, the 2012 MSRXSS Champion, will be among those seeking this year's coveted title, and will be challenged by an outstanding roster of MSRXSS stars including  Troy DeCaire, Jeff Bloom, Jimmy McCune, Aaron Pierce, Jacob Wilson, Mike Larrison, Brian Gerster, Jimmy Kite, and Kody Swanson  among others.
The annual visit by the Midwest Oldtimers Vintage Race Car Club is also a part of the festivities on Saturday.  An early on-track warm-up for the vintage cars is set to take place at 3 p.m.  A select group of vintage cars will return to the track prior to the start of the James/O'Connor Memorial race.
Jeff O'Connor, son of the late Pat O'Connor, will once again pace the field during parade laps in a replica of the Sumar Special that his dad drove in the 1950's.
The Xtreme Sprint Series features powerful winged sprint cars with 800-plus horsepower, racing at a variety of prestigious and historic venues across the U.S.