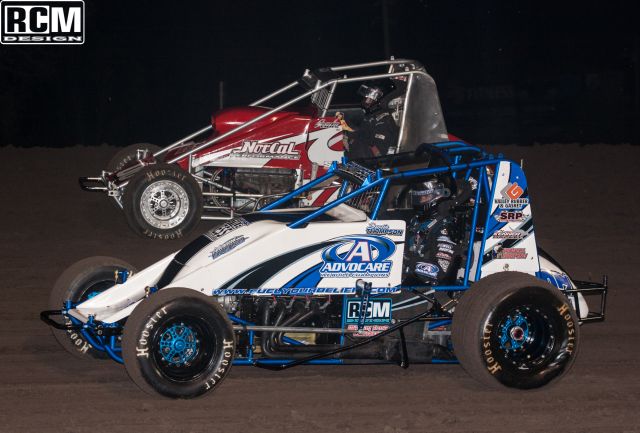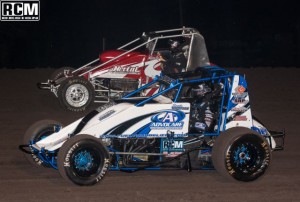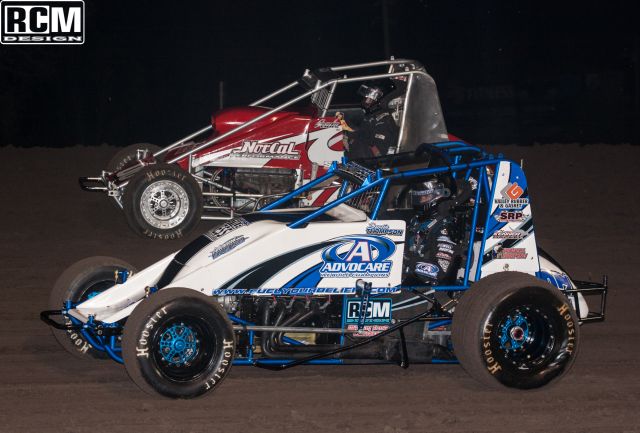 From Troy Hennig
Chico, CA — (August 29, 2013) — The Joe Hunt Magnetos Wingless Sprint Shootout Series travels to Silver Dollar Speedway for a special Wednesday night race, September 4th, as part of the 60th Anniversary of the Gold Cup Race of Champions.  The series will co headline the night with the Civil War 360 series.  Anticipation of this event continues to grow and many drivers are expected to be a part of this special night of racing.  "We are proud to have the Hunt Series once again be a part of the Gold Cup," said track promoter Dennis Gage.  "This year we want to reflect back on the previous 59 Gold Cups and the Hunt Series has been a part of that history."
We are pleased to announce extra incentives for the drivers attending this show.  In association with Withrow Motorsports, drivers will receive 10 gallons of free methanol and a free event t-shirt.  Please visit the Withrow Motorsports trailer, parked in the pit area just outside turn three, for the fuel and shirt.
Also, stick around for Friday night, September 6th, because the after race party is once again sponsored by Joe Hunt Magnetos.  The Joe Hunt Magnetos Chili Feed and Miss Gold Cup Contest is always a fan favorite.  The event is located inside the Silver Dollar Pavilion at the Silver Dollar Fairgrounds.
Heading into point race #8 a familiar face sits atop the point standing.  Santa Rosa's Terry Schank Jr. has clawed his way up to the lead after the most recent series race at Petaluma.  Schank Jr. now holds a 19-point edge over Rio Linda's Scott Hall.  Hall picked up the Silver Cup win at Chico earlier this year and always is a solid contender.  Nipping at the heels of Hall is the recently crowned and now two-time track champion at Silver Dollar Speedway Rowdy McClenon.  The Anderson driver capped off another amazing year at Chico by winning the Pepsi night trophy.  He was able to hold off Schank to get the win on that night.  Round #7 winner Colton Slack sits fourth in the points.  Slack is also a driver who knows how to handle the high banks of Chico's clay surface.  Joe Stornetta rounds out the top five.  These are just five of the 20-plus drivers expected to go for the gold this Wednesday night in Chico.
Front gate for the Wednesday night September 4th race opens at 5 pm with qualifying scheduled to begin at 6:30 pm.  Put gate is slated to open at 2 pm.  Reserved grandstand seating is $25.00. General admission seats located in the bleacher sections row "I" or below is just $10.00.  Kids are also free to sit with adults in that designated bleacher area.
After Chico there is only one more Joe Hunt Magnetos Wingless Sprint Shootout Series race.  It will take place September 21st at the Petaluma Speedway.  To date, 55 different drivers have earned championship points in 2013.
Please "like" the series on Facebook for current results and point standings.  The website is located at www.joehuntmagnetoswingless.com.
As always the series will pay a $1,000 to win each main event with $130.00 to start the main.  There will be a $3,000 point fund to the top 10 finishers in the points at the end of the season.  In addition, Joe Hunt Magnetos will pay an additional $600.00 in bonuses to the top three running Joe Hunt Magnetos product.