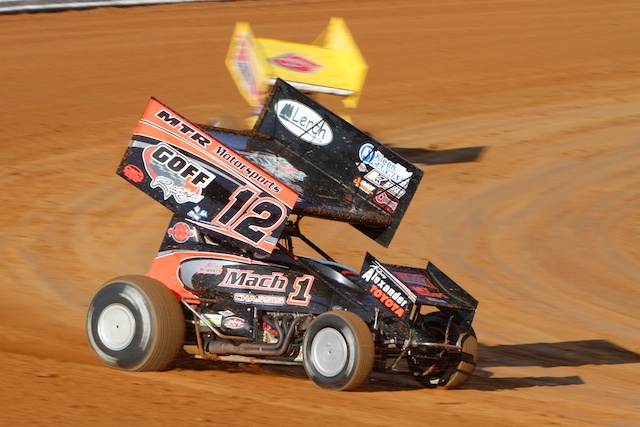 By Shawn Brouse for CHR
SELINSGROVE, PA – Sprint car driver Blane Heimbach officially accepted honors as 2013 Port Royal Speedway 410 sprint car track champion on Saturday night, November 23, at the track's awards banquet held at the Port Royal Community Building.
The title is by far the biggest track crown the Selinsgrove speedster has ever garnered.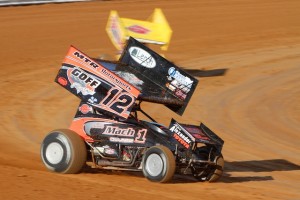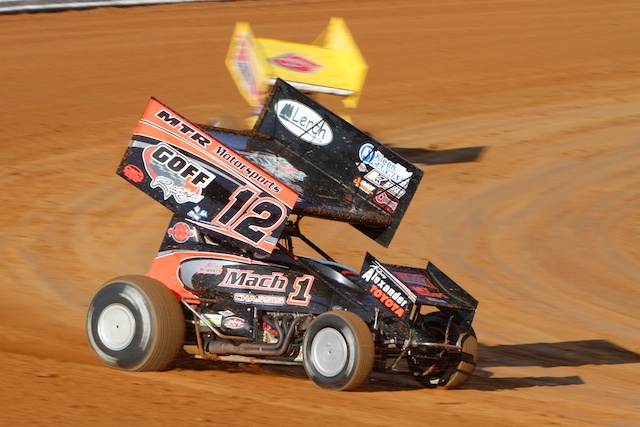 Heimbach credited car owner Jeff Creasy and key sponsors Jeff and Nina Goff of Selinsgrove for his accomplishments along with his hard-working crew and team including Alex Shaffer and Tim Elwell.
Heimbach and the Creasy No. 12 team entered and qualified for all 21 events that Port Royal Speedway staged in 2013 and finished outside of the top 10 only once.
The team's average feature finish for the year was fifth.  They also ended the season with a total of five wins.
"This seems a long way from when I was a kid racing a go-kart at home on a half rear-ended track on the farm."
"Mom and dad used to say before they went away that there was only one rule and that was 'no racing,'" Heimbach mused.
"And that's the first thing we'd do," he said as his parents looked on with the crowd laughing.
Creasy invited his wife Melissa and the Goffs onto the stage for the presentation of awards, matter of factly stating, "I am not the only owner of this race car."
"I have to thank Jeff and Nina Goff for getting us here," Heimbach said.
"It's because they take care of the motors that we are able to do this and I am as close with them now as I've ever been."
Before walking off with the awards, Heimbach also lamented that he has felt honored to achieve status as a competitor at Port Royal and to compete with the likes of legendary drivers like Keith Kauffman and Fred Rahmer, both of whom retired at the end of the 2013 season.
Heimbach then asked Kauffman to join him for a photo on the special night, noting what an honor the opportunity was.
The 2013 Port Royal track championship marks a milestone in Heimbach's career as his first title in full-blown 410 sprint competition anywhere.
Previously the Heimbach/Creasy team pocketed 358 sprint titles at Selinsgrove Speedway in 2005, 2006 and in 2011.
The team also garnered the 2002 track title at Clinton County Speedway neary Mackeyville in combined 358/410 sprint competition.
Heimbach's five Port Royal wins this season have pushed his 358/410 combined career sprint win total to a very respectable 75 checkered flags.