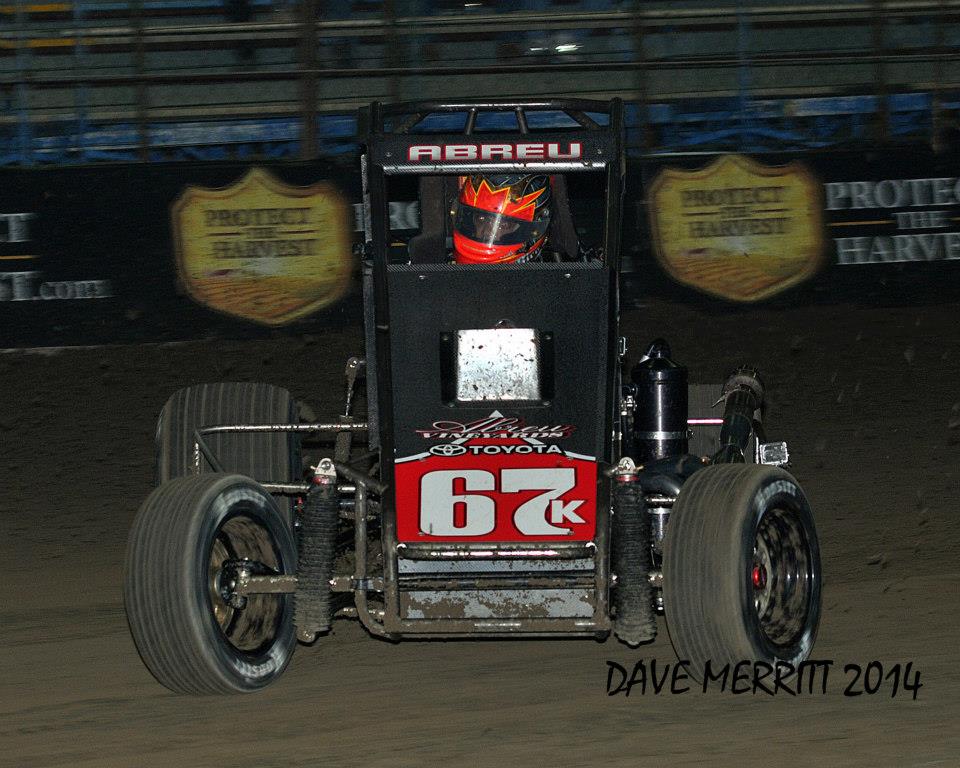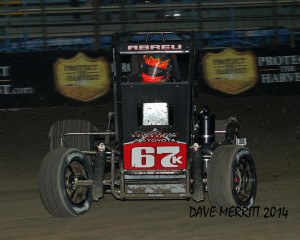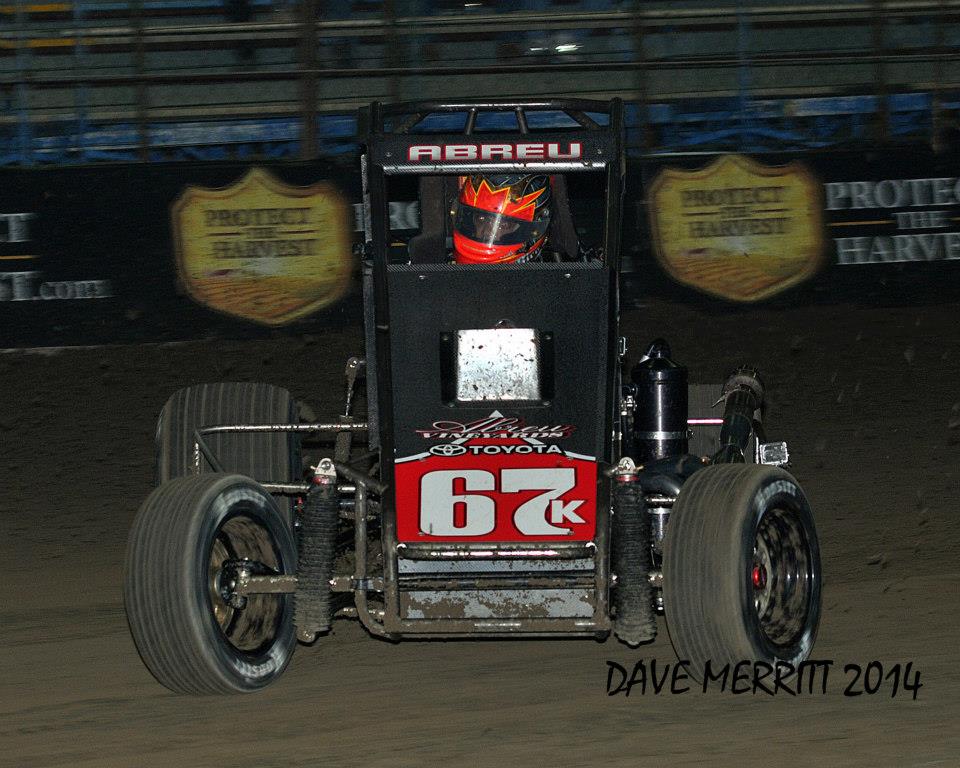 From Peterson Media
At the 2014 Chili Bowl Midget Nationals, Rico Abreu left no doubt that he was a contender. Though the end result was not what he was looking for, the young wheel-man, put together strong performances during both his preliminary night, and the Saturday night B and A.
"Keith Kunz and his guys put together some awesome cars for the Chili Bowl, and they were a pleasure to drive," Abreu said.
Drawing the front row for his heat on his qualifying night, the St. Helena, CA driver took advantage of the prime starting spot, and went on to win the race by a huge advantage, putting him in the second row of a qualifier, where he looked to transfer directly into the A.
Starting fourth aboard his Keith Kunz prepared machine, Abreu slipped back to the sixth spot, and was forced to make a stop in one of the twin B mains, hoping to earn a top four finish and transfer to the feature.
Lining up in the second row of his B, Abreu made a strong move on the start of the race to grab the lead, and never look back. Abreu commanded the race for all 15 laps, and put his machine in the 17th spot for the 25 lap feature event.
Though the feature was filled with some of the biggest stars in the world, Abreu held his own, as he sliced and diced his way though traffic, with the likes of Sammy Swindell and JJ Yeley.
As the laps wound down, Abreu found himself in a dogfight for the third and final lock-in spot for Saturday night, but when the dust settled, it was Abreu sitting in fourth, and not locked into the Saturday feature.
Starting on the pole of the first B main event, Abreu again flexed his muscle, as he turned some impressive laps en route to winning the semi, and earned the right to start 13th in the 55-lap Chili Bowl feature event.
In a race that features the 'who's-who' in motorsports, Abreu, who had a strong season with the USAC National Midget Tour, continued to show speed, as he worked his way into the top five by the half-way point, as he began battling with his teammate, Kyle Larson, and Chili Bowl ace, Kevin Swindell.
With Larson losing an engine, Abreu took over the fourth spot, as he battled tooth and nail with Kevin Swindell, as he too looked to stop Swindell's winning streak.
On the 48th lap, Abreu got into the turn a little too hot while battling Swindell, and lost the handle, as his machine spun to a stop.
When it was all said and done, Abreu ended up with an 11th place finish.
"We were really awesome all week, in fact all of the Kunz cars were," Abreu said. "It is such a tough race, and I just started pushing it a little to hard battling with Kevin for third, and I lost the handle. I have to thank everyone involved on this team who really make it fun."
Rico and his team would like to thank Abreu Vineyards, ButlerBuilt, FK Rod Ends, Schoenfeld, Keith Kunz Motorsports, Brown and Miller Racing Solutions, and Willwood for their support.
2014 BY THE NUMBERS: Starts-4, Wins-0, Top 5's-2, Top 10's-2
ON TAP: Abreu will now look to kick of his 2014 Sprint Car season February 6th in Ocala, FL.
STAY CONNECTED: Stay updated with Rico by visiting his website at www.ricoabreuracing.com, 'liking' him on facebook at www.facebook.com/ricoabreuracing or following him on twitter @Rico_Abreu.
VIDEO: Be sure to check out http://www.youtube.com/ricoabreuracing for video of Rico, as content is constantly being uploaded!