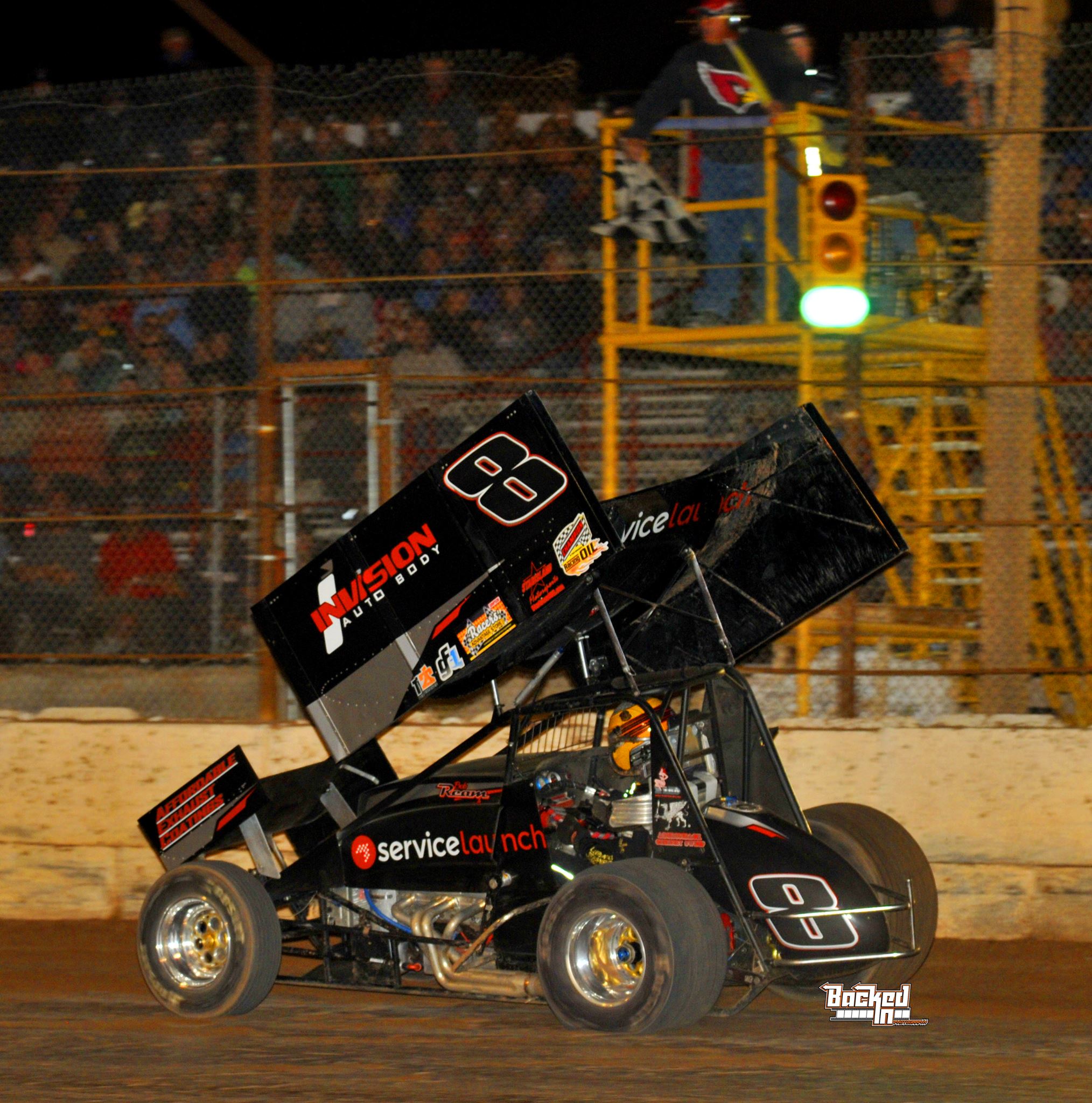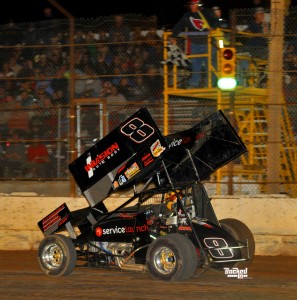 From Bryan Hulbert

Queen Creek, AZ — (March 15, 2014) — A winner in Non-Win Sprint Cars Racing 59 times, Bob Ream, Jr. finally broke through with wings on against the Hose Advantage Store ASCS Southwest Region, topping a field of 20 drivers at the Arizona Speedway in Queen Creek, Ariz.
Becoming the region's 32nd different winner, Ream charged from seventh to win in front of his hometown crowd. Albuquerque's James Mosher led the first twelve rounds before ultimately crossing runner with Montana's Phil Dietz taking the final podium step. Mike Rux, Jr. finished fourth followed by Jesse Baker completing the top five.
Ryan Linder, Billy Chester, Lance Norick, James Aragon, and Perry McMillan made up the remainder of the top ten.
The Hose Advantage Store Southwest Region competes next at the Tucson International Raceway on April 5. For a complete listing of results, news, and points for the ASCS Southwest Region, log onto http://www.ascsracing.com.
Hose Advantage Store ASCS Southwest Region
Arizona Speedway – Queen Creek, Ariz.
Saturday, March 15, 2014
Car Count: 20
Heat 1 (8 Laps): 1. 72-Phil Dietz; 2. 12-James Mosher; 3. 41W-Joshua Williams; 4. 57-James Aragon; 5. 27-Perry McMillan; 6. 55-Don Sink; 7. 14S-Cody Sickles
Heat 2 (8 Laps): 1. 8-Bob Ream Jr; 2. 22-Mike Rux Jr; 3. 94-Nick Parker; 4. 9-Ryan Linder; 5. 74-Billy Chester III; 6. 21-Brandon Hacker; 7. 96-Carson Ditsch
Heat 3 (8 Laps): 1. 20Z-Rick Ziehl; 2. 90-Lance Norick; 3. 8AZ-Jordan Stetson; 4. 01-Kaylene Verville; 5. 22X-Jesse Baker; 6. 41-Colton Hardy
A Feature (25 Laps): 1. 8-Bob Ream Jr; 2. 12-James Mosher; 3. 72-Phil Dietz; 4. 22-Mike Rux Jr; 5. 22X-Jesse Baker; 6. 9-Ryan Linder; 7. 74-Billy Chester III; 8. 90-Lance Norick; 9. 57-James Aragon; 10. 27-Perry McMillan; 11. 41-Colton Hardy; 12. 94-Nick Parker; 13. (DNF) 8AZ-Jordan Stetson; 14. (DNF) 01-Kaylene Verville; 15. (DNF) 41W-Joshua Williams; 16. (DNF) 20Z-Rick Ziehl; 17. (DNF) 96-Carson Ditsch; 18. (DNF) 55-Don Sink; 19. (DNF) 14S-Cody Sickles; 20. (DNF) 21-Brandon Hacker
Lap Leader(s): James Mosher 1-12, Bob Ream, Jr. 13-25