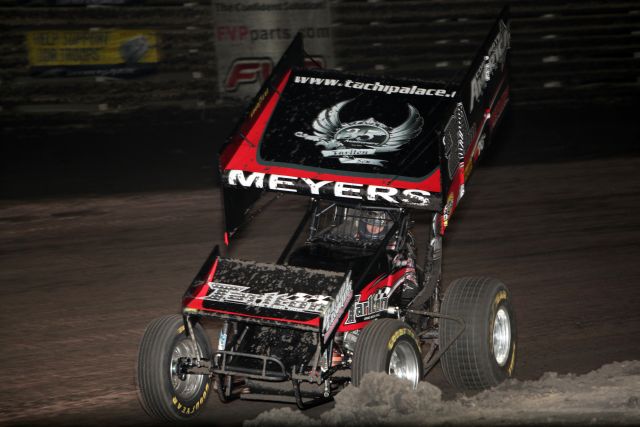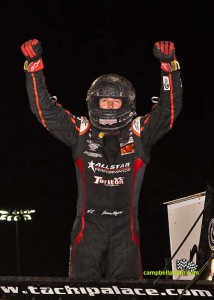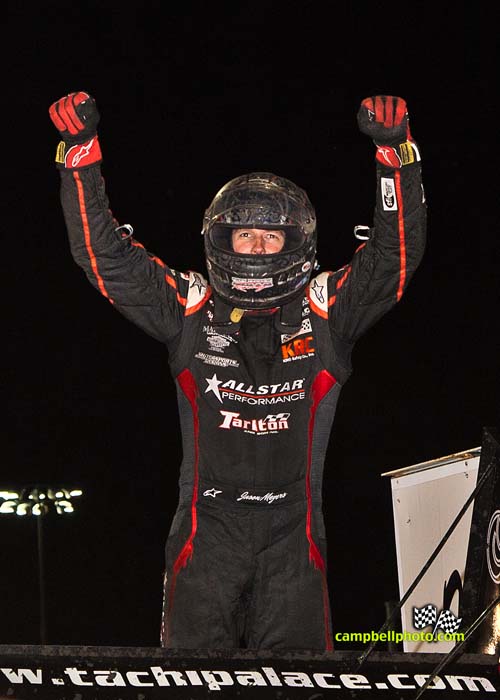 From JasonMeyers.com
In football, Joe Montana had Jerry Rice; in hockey, Wayne Gretzky had Mark Messier; in basketball, Michael Jordan had Scottie Pippien; and in baseball, Babe Ruth had Lou Gehrig. Then in sprint car racing, you have Jason Meyers and Brian Bloomfield. The two worked together to win 2 World of Outlaw Championships, and now they will be reuniting under the CH Motorsports banner to run both the Kings Royal and Knoxville Nationals.
Also, joining Meyers and Bloomfield to power their efforts in the Aaron Call and Janet Holbrook owned 83 car is legendary engine builder Charlie Garrett. Between 2010 and 2011, Meyers, Bloomfield, and Garrett not only won 2 championships, but they also put together 21 victories, including five consecutive wins in 2012. CH Motorsports already has one Knoxville Nationals under their belt with Tim Shaffer in 2010, but the Kings Royal has eluded the team.
"I am really thrilled about this opportunity," Meyers stated. "It is exciting that Janet and Aaron, not only contacted myself, but Brian Bloomfield as well. They are assembling a great group of people and I have always believed that one of the biggest part of being successful is having the right people. Janet and Aaron are putting together the right people and are giving me a great opportunity to win two races that I don't have a trophy on my mantle from. I just wish it was summer, because I cannot wait to work with Aaron, Janet, my long time crew chief and good friend Brian and Charlie Garrett."
"We know going into these big races you really have to put yourselves in a good position," explained Aaron Call. "That includes before you even go to the race track. We have the equipment to do it. We won the Nationals in 2010 and have improved our Knoxville program since then. The people are as important as the equipment, so we thought with Jason driving the car and Brian calling the shots would be our best option to have a shot at winning both races. We are excited about it and are really looking forward to July and August. We could not be more delighted that everyone decided to come on board to put this deal together."
"We are beyond thrilled to bring Jason and Brain back together in our car," Janet Holbrook said. "Between the two, they have numerous wins and we are hoping that we will be able to provide them the opportunity they need to add two key wins to their list."
California Round Up
At King's Speedway this weekend, Meyers wrapped up his west coast tour with the Outlaws. In the 8 races he ran with the World of Outlaws in the Tarlton Racing 21, the two-time series champion had two top-5 finishes. His best finish came at The Dirt Track at Las Vegas Motor Speedway, when he finished in the 3rd position.
Meyers also had a stellar run at Stockton, where he finished in the 4th position. He also had a great night at Calistoga and was running in the top-3, when Meyers ran over some debris and broke the muffler off of his Tarlton Racing 21.
"It was great getting back in the car to run the west coast Outlaw races," Meyers explained. "It is great to have these races under my belt with the series prior to our summer plans at Eldora and Knoxville. This was a good warm-up for me and I can't wait until I can get behind the wheel of the 83 car this summer."