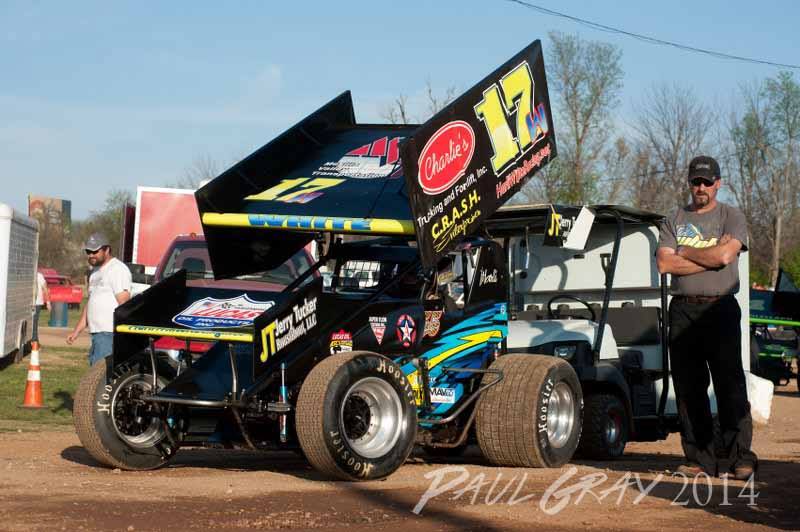 PETERSEN MEDIA
– A night that started out with much promise for Harli White, went south in the feature event as the Lindsay, OK driver was unable to finish.
"It was not a good end to the weekend, but it was a pretty good start," White said.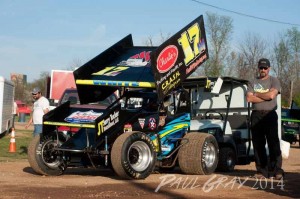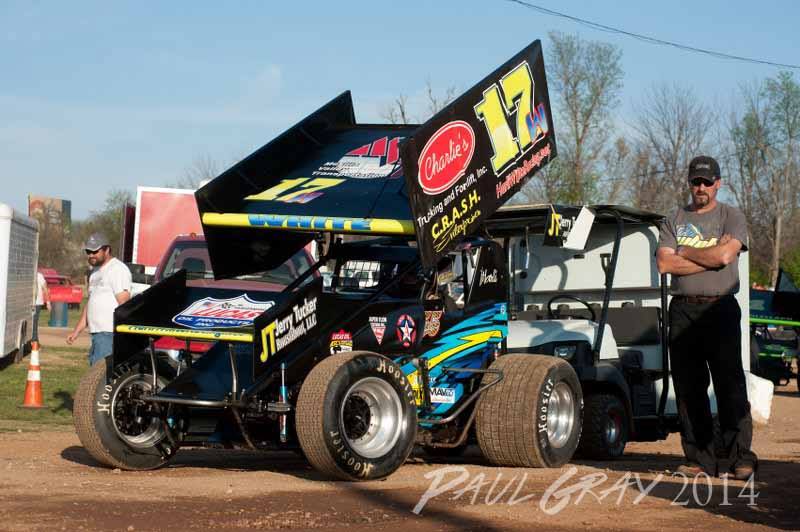 Taking on the ASCS Sooner Region at the Springfield Raceway, White lined her Lucas Oil/Mesilla Valley Transportation/PXP Racewear entry up in the second row of her heat race.
Getting off to a sluggish start that saw her fall to the back of the pack, White immediately put her right-rear tire on the cushion, and forged her way back forward, as he picked up a third place finish, and earned a spot in the redraw, where she pulled a six.
Lining up in the third row of the feature event, things went south in a hurry. The initial start was called back as White was a little anxious and jumped the start, so officials moved her back a row, putting her in the eighth spot.
The restart saw White check up for a car that was out of shape in front of her, and in doing that, she was tagged by another car, causing shock damage, but White elected to stay on the track and try to maintain.
Just making laps, White was able to pass a few cars, but with five to go, White bicycled her machine, and ultimately go a flat right-rear tire, ending her very eventful feature event with a DNF.
"The track was really racy and fun," she said. "We had some good speed, but just got into a couple of incidents that really hampered us."
Harli White Racing would like to thank Lucas Oil, Mesilla Valley Transportation, PXP Racewear, Simpson, Classic Seagulls UK, Eagle Motorsports, and the Shriners Hospital For Children Gavelston for their support during the 2014 season.
2014 BY THE NUMBERS: Starts-6, Wins-0, Top 5's-1, Top 10's-2.
ON TAP: White will be back in action this weekend as she will race with the ASCS Lonestar Region on Friday night at the Lubbock Speedway and on Saturday night she will be at the Abilene Speedway. White is also excited to announce that her new shirts will be for sale for the first time this year at the track.
STAY CONNECTED: Stay connected with Harli by following her on Twitter @Harliwhiteracin or by clicking over to her website, www.harliwhiteracing.com.
PETERSEN MEDIA: Petersen Media is a promotional agency that can handle your public relations, marketing, and any other media needs. Petersen Media utilizes multiple tactics to help you reach your intended audience, to boost awareness.
For more information contact sales@petersenmediainc.com, by phone at 916-342-3424, visit www.petersenmediainc.com,  www.facebook.com/PetersenMedia, or follow www.twitter.com/petersen_Media
.