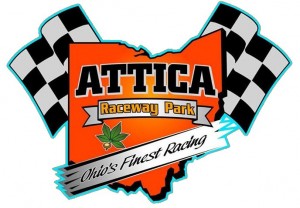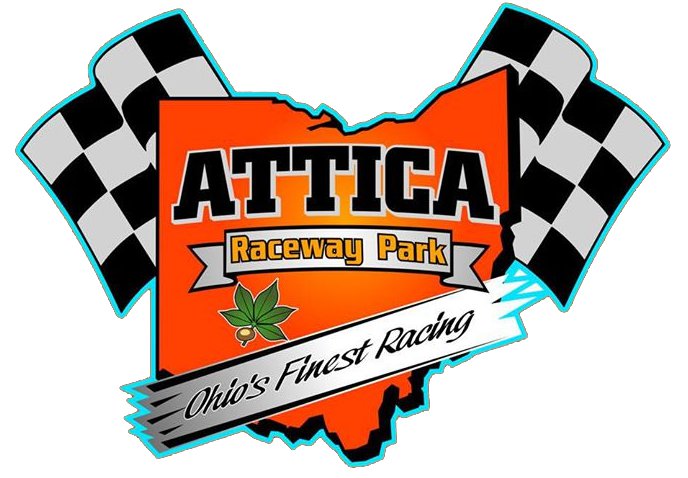 From Brian Liskai
Attica, OH — (May 14, 2014) — When the World of Outlaws STP Sprint Car series teams come to Attica Raceway Park on Kistler Engines Classic Night, Friday, May 30, they already know they will be facing a very tough contingent of weekly competitors at "Ohio Finest Racing" speedplant. But, Attica Raceway Park is giving its local competitors financial incentives to protect their home turf.
The top prize for the 40 lap feature is $10,000. However, any driver in the top 20 in Attica's point standings after the May 17th event will be eligible for the following cash and contingency bonuses of over an additional $10,000:
–        If any of the drivers in the O'Reilly Auto Parts 410 Sprints top 20 in points can win the May 30 feature they will receive a $2,500 bonus from Attica Raceway Park.
–        Additional contingency's are from Kistler Engines, Gressman Powersports and Level Performance. If the driver is in Attica's top 20 in points and is running one of their engines and wins the race they will receive a $2,000 gift certificate from the winning engine company. Also, All Pro Aluminum Heads is giving a $250 gift certificate if the winner is using All Pro Heads.
–        Attica Raceway Park will also give the highest finisher in the A-main in the track's top 20 in points a $500 bonus. If a driver in the top 20 in points wins the race then the second highest finisher in the top 20 in points will get the $500 bonus.
 Also, as a way to show the weekly stars appreciation for their support Attica Raceway Park will pay the World of Outlaws $125 membership to anyone who doesn't have one on race day who is in the Attica top (20) in points.
It will be open headers, no mufflers required and show up points only on May 30. The following rules will be in effect for all World of Outlaws shows in 2014. Front axel tethers and torsion arm stops are mandatory. For the specifics go to www.woosprint.com in the rules section under rules bulletin 2.
Race fans can reserve their seats now for the World of Outlaws STP Sprint Car Series event at Attica Raceway Park set for Friday, May 30th by calling Rex LeJeune at 419-680-5606. Reserved seats – the top 6 rows in the middle grandstands, sections D,E,F and G – are $32 (cash or check) or $34 if using a credit card.
For more information go to www.attticaracewaypark.com.