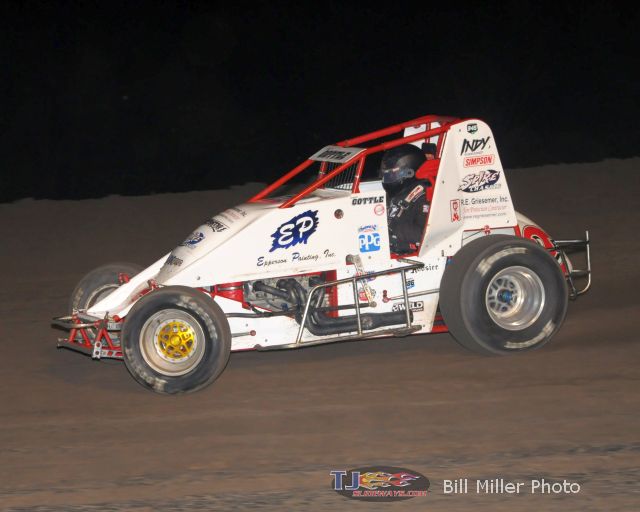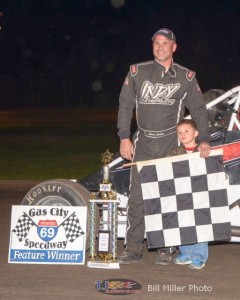 From Mike O'Leary
May 27, 2014 – With just one event remaining on the 2014 schedule, Shane Cottle maintains a precarious 16-point lead over Brady Short as the King of Indiana Sprint Series heads to Paragon Speedway for a Saturday night showdown.
Cottle opened this year's KISS tour with back-to-back wins and Short, the defending champion, has been battling to close the gap. The two most recent events have been claimed by Jon Stanbrough and Jeff Bland Jr. If Cottle is able to hold on, it will be the first KISS crown for both Shane and his car owner, Tony Epperson, while Short is racing for his third title.
At stake on Friday is a $2,500 payday to the race winner and a minimum of $250 to start the feature. The championship is worth $1,200, the KISS trophy, the Champion's Helmet and bragging rights for the next year. Six-time champion Jon Stanbrough has won four of the last five KISS features at Paragon, and Cottle earned the other victory in 2011.
Located just south of Indianapolis (eight miles south of Martinsville) on State Road 67, Paragon Speedway opens its front gate at 5:00, and the pit gate at 4:00 on Saturday, May 31. Hot laps are scheduled for 6:00, with racing at 7:30. The evening's program includes UMP super stocks, pure stocks, bombers and hornets. General admission tickets are $20 and ages 12 and under are admitted free. Pit passes are $30. For more information, go to www.paragonspeedway.com.
KISS Points: 1. Shane Cottle 681, 2. Brady Short 665, 3. Jerry Coons Jr. 496, 4. Robert Ballou 479, 5. CJ Leary 474, 6. Kevin Thomas Jr. 473, 7. Jon Stanbrough 439, 8. Daron Clayton 416, 9. Jeff Bland Jr. 349, 10. Aaron Farney 341
2014 KISS SCHEDULE
April 27 Terre Haute Action Track – Rain
May 2 Bloomington Speedway – Shane Cottle
May 4 Kokomo Speedway – Shane Cottle
May 9 Gas City I-69 Speedway – Rain
May 17 Lawrenceburg Speedway – Jon Stanbrough
May 25 Tri-State Speedway – Jeff Bland Jr.
May 31 Paragon Speedway