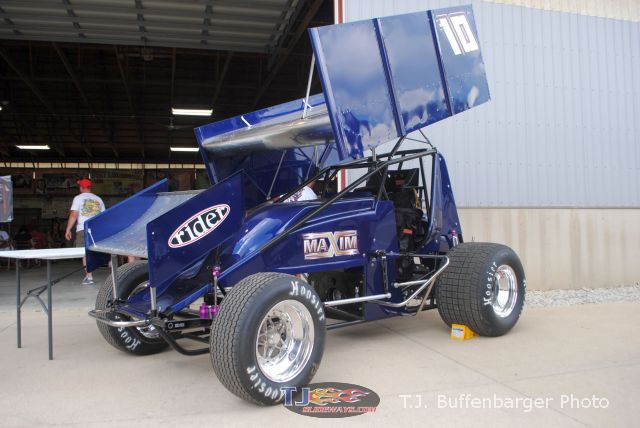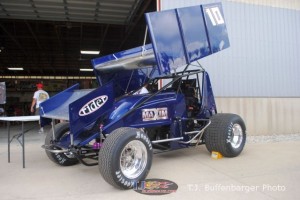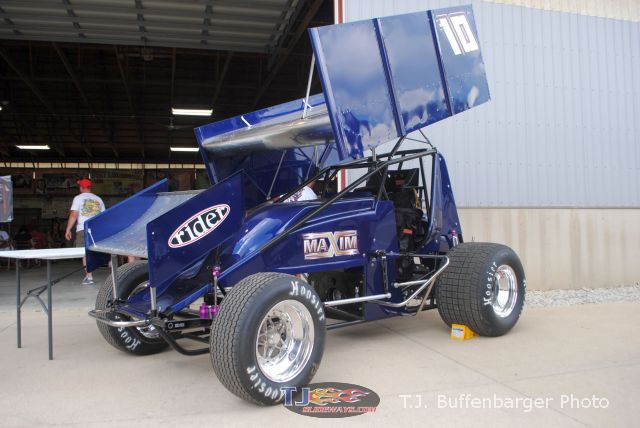 From Bob Baker
Knoxville, IA — (June 26, 2014)  — The National Sprint Car Hall of Fame & Museum's 10th sprint car raffle car, a brand new Maxim Chassis with a new Rider 410 cubic inch sprint car engine, will be at Skagit Speedway for this weekend's 43rd annual Jim Raper Memorial Dirt Cup presented by Jack in Alger, Washington. Raffle sprint car #10 will be the 10th sprint car that builders and manufacturers in the sprint car community have donated to the non-profit museum as a fund-raiser to help sustain the museum's operations throughout the year. Special events coordinator, David Herrmann, will be present with the Maxim-Rider sprint car offering raffle tickets and memberships to the National Sprint Car Hall of Fame & Museum throughout the weekend.
According to Herrmann, "Sprint car fans at the Dirt Cup have always welcomed us with open arms and also returned to visit our museum in Knoxville throughout the season. It's always a pleasure to get to return to Skagit Speedway, help support Steve Beitler's sprint car efforts in the upper northwest, and also get to see many of our museum's supporters each year".
In addition to having the Maxim-Rider sprint car raffle car on display at the race track on both Friday and Saturday nights, the National Sprint Car Hall of Fame & Museum will be hosting a benefit auction at Skagit Speedway at the track on Saturday morning to help raise funds for the museum. This year's auction will contain several unique autographed items from drivers with the World of Outlaws, USAC, the All-Stars, and from NASCAR and Indy-Car drivers as well. Race fans are encouraged to stop by the raffle car booth at Skagit Speedway this weekend, talk with David Herrmann, and learn more about the Maxim-Rider raffle sprint car, which will be given away
this December 19th, in addition to obtaining a list of auction items for Saturday morning's fun-filled auction.
If you would like to learn more about this weekend's 43rd Annual Jim Raper Dirt Cup races and events at Skagit Speedway, visit www.skagitspeedway.com and for more information on the National Sprint Car Hall of Fame & Museum visit www.sprintcarhof.com.