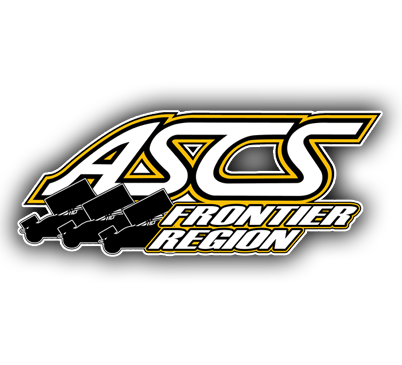 From Bryan Hulbert
Billings, MT —  (July 26, 2014) — Runner up Friday night with the ASCS Frontier Region, Joe Ramaker made up for lost time with his fourth regional triumph of 2014, topping action at the BMP Speedway on Saturday night.
Coming from sixth, Ramaker's win was enough to re-take the series points lead by 11. David Hoiness from eighth crossed second with ninth starting Kelly Miller slipping to second in the standings with a solid third place finish. Phil Dietz and Jerry Brey made up the top-five.
Joe Perry sixth with Trever Kirkland charging from twentieth finished seventh. Steve Nelson was eighth with Skylar Gee ninth and Ross Mathewson tenth.
The ASCS Frontier Region takes the track again on Friday, August 15 at the Gallatin Speedway and BMP Speedway on Saturday, August 16. For continued updates on the American Sprint Car Series, log onto http://www.ascsracing.com.
ASCS Frontier Region
Billings Motorsports Park – Billings, Mont
Saturday, July 26, 2014
Car Count: 21
Heat 1 (8 Laps): 1. 12-Jerry Brey; 2. 99-Skylar Gee; 3. 44-Damon McCune; 4. 44K-Kelly Miller; 5. 56-Ross Mathewson; 6. 35-Charles (Chip) Roe; 7. 81-Darren Smith
Heat 2 (8 Laps): 1. 0J-Jeremy McCune; 2. X-Steve Nelson; 3. 27DD-David Hoiness; 4. 77-Bob Shiplet; 5. 4-Cliff Nelson Jr.; 6. 38B-Bryan Brown; 7. 3-Jordan Milne
Heat 3 (8 Laps): 1. 72-Phil Dietz; 2. 28-Joe Perry; 3. 98-Joe Ramaker; 4. 7X-Paxton Lambrecht; 5. 00-Roger Cummings; 6. 22-Chris Roberts; 7. 37-Trever Kirkland
A Feature (25 Laps): 1. 98-Joe Ramaker[6]; 2. 27DD-David Hoiness[8]; 3. 44K-Kelly Miller[9]; 4. 72-Phil Dietz[3]; 5. 12-Jerry Brey[5]; 6. 28-Joe Perry[1]; 7. 37-Trever Kirkland[20]; 8. X-Steve Nelson[2]; 9. 99-Skylar Gee[7]; 10. 56-Ross Mathewson[13]; 11. 7X-Paxton Lambrecht[11]; 12. 35-Charles (Chip) Roe[18]; 13. 44-Damon McCune[10]; 14. 38B-Bryan Brown[15]; 15. 81-Darren Smith[19]; 16. 0J-Jeremy McCune[4]; 17. 77-Bob Shiplet[12]; 18. 22-Chris Roberts[17]; 19. 4-Cliff Nelson Jr.[14]; DNS 00-Roger Cummings; DNS 3-Jordan Milne