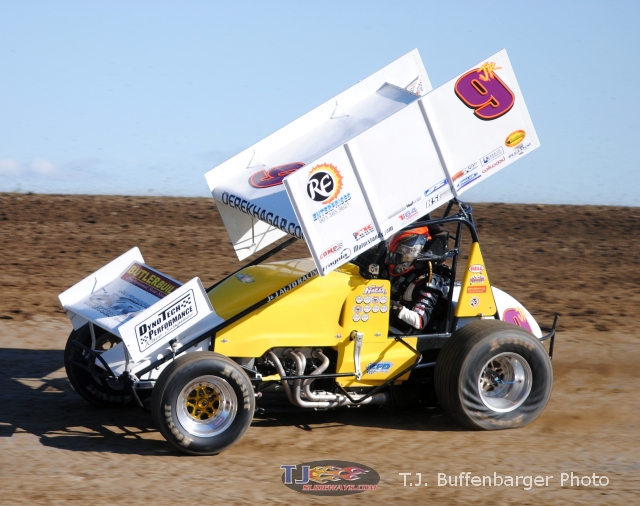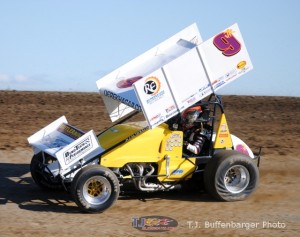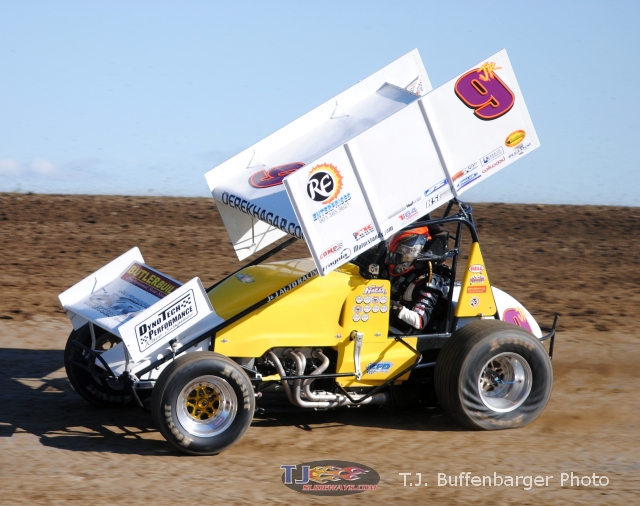 From Inside Line Promotions
Paragould, AR — (Sept. 9, 2014) — Life is good for Derek Hagar, who maneuvered his friend's 305ci sprint car into Victory Lane last Friday before receiving a call to drive for Destiny Motorsports this weekend.
Hagar will be in the No. 9w for the UNOH All Star Circuit of Champions events at Fremont Speedway in Fremont, Ohio, this Friday and Saturday.
"If the weekend goes well we'll race with the World of Outlaws at Kokomo Speedway, Terre Haute Action Track, Eldora Speedway and Lernerville Speedway next week," he said. "We're just taking this race by race and seeing how it goes."
Hagar is coming off his 14th feature victory of the season and his first career winged 305ci win last Friday at Crowley's Ridge Raceway, where he drove for his friend and fellow racer, Justin Carver.
"It was kind of a last minute thing," Hagar said. "A buddy I work with, Justin Carver, he has been having problems with the motor running and wanted me to hop in it to see how things were running."
They ran well enough as Hagar advanced from third to win his heat race, which lined him up on the outside of the front row for the 20-lap feature.
"We had four starts and they ended up lining us up single file," he said. "I took the lead going into turn one. About a lap later Brad Bowden got by me. He took the lead coming off turn two and I slid him going into turn three. We kept doing lead changes for five or six laps."
Hagar took the lead for good just prior to the midpoint of the feature.
"He was right on me the rest of the race," he said. "For me that was comparable to me and Tim Crawley and the race we had at the Rock 'N Roll 50 earlier this year. We had one heck of a race. It kinda gave my buddy some confidence in his car, too. It was a good, fun weekend."