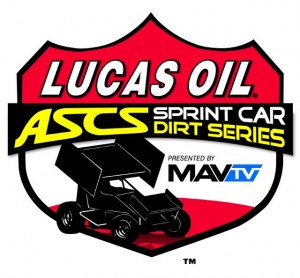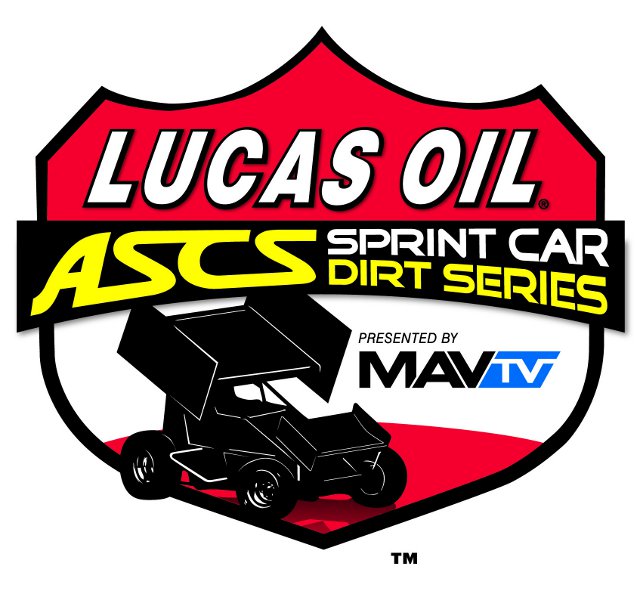 From Bryan Hulbert
Tulsa, OK — (September 15, 2014) — The buzz of the racing season has without a doubt been the potential prize money being offered for the sweep of Casey's General Store Midwest Fall Brawl III at the I-80 Speedway in Greenwood, Neb. on Friday, September 19 and Saturday, September 20.
It was Jack Dover in 2013 who swept action at the high-banked, four-tenths mile clay oval. The sweep awarded Dover a $20,000 bonus.
Bigger and better in 2014, The Durst Motorplex/Hotrod Paintless Dent Repair Double-Down Back-to-Back Challenge is now $50,000 on top of Friday's $3,000 and Saturday's $5,000 to win feature events. Now add to that $5,500 in lap sponsors, plus a $1,000 bonus for Hard Charger presented by Searsboro Telephone, $300 podium draw cortesy of Electrical Systems, Inc., $250 for the fastest lap of the night presented by DeBurg Concrete, and finally Zeitner & Sons Trucking Hard Luck $100 to the first driver out of the A-Feature.
Under the sanction of the Speedway Motors Midwest Region the past two years, this year brings a new element with the addition of the Lucas Oil American Sprint Car Series presented by MAVTV American Real National Tour.
Eight previous visits by the Lucas Oil ASCS presented by MAVTV American Real, the last three have belonged to a single family with Brian Brown taking one, and Danny Lasoski the next two. Since 1996, the American Sprint Car Series has sanctioned 41 events at the Nebraska oval across the ASCS National, Midwest, and the former Northern Plains Region.
In all, 21 drivers have claimed victory at the I-80 Speedway in ASCS competition. Brian Brown leads the charge with 11 to his credit in both ASCS National and Regional events.
A look at points for the Lucas Oil ASCS National Tour finds Brad Loyet on top by 83 points over Sam Hafertepe, Jr.
Coming off a very productive weekend, Hafertepe combined a win on Friday night at the Texas Motor Speedway with runner-up honors on Saturday to jump from fifth in driver standings to second.
Jeff Swindell led the opening eight laps this past Saturday at the Texas Motor Speedway before placing fifth. A sixth place the night before keeps the Tennessee veteran in the hunt only 96 marks from the lead, and 13 from Hafertepe.
Having led the points for a time this season, Jason Johnson has managed to slip to fourth. Fifth on Friday night, Johnson struggled on Saturday to post a fourteenth place run. The four-time National Champion is now 119 points away from Loyet.
Johnny Herrera completes the top five. A massive crash this past Friday put Herrera down, but not out as the New Mexico shoe bounced back on Saturday for a fourth place finish.
Seth Bergman enters the weekend fresh off of winning the Port-a-Cool U.S. Dirt Track Championship in sixth. Matt Covington holds seventh with Tony Bruce, Jr. eighth. Aaron Reutzel ninth and Blake Hahn complete the top ten in driver standings.
The Speedway Motors Midwest Region shows Billy Alley atop the standings going into the Region's final weekend of the season with a 50 point advantage over reigning champion, Jack Dover. Tyler Drueke holds third with Jason Martin and Danny Lasoski making the top five.
Friday, September 19 and Saturday, September 20 will see gates opening at 5:30 P.M. (CT) with racing getting underway at 7:15 P.M. (CT). Following Friday night's event, a live band will be playing along the back straight-a-way for anyone who wants to attend.
I-80 Speedway is located one block north of Interstate 80, Exit 420, halfway between Omaha and Lincoln. For more information, and to purchase tickets visit http://www.i-80speedway.com or call (402)-342-3453.
For continued updates on the Lucas Oil American Sprint Car Series, log onto http://www.ascsracing.com.
Lucas Oil ASCS Track Facts – I-80 Speedway:
Date – Winner
7/28/1996-Gary Wright**
6/4/1997-Bruce Divis**
6/5/1997-Mike Chadd**
6/6/1997-Doug Wolfgang**
6/10/2004-Zach Chappell**
4/15/2005-Terry McCarl
7/8/2005-Brian Brown
8/3/2005-Brian Brown**
4/8/2006-Brian Brown
7/3/2006-Jake Peters
8/15/2006-Billy Alley
4/14/2007-Brian Brown
4/15/2007-Chuck Swenson
8/14/2007-Jack Dover
4/10/2009-Billy Alley
4/11/2009-Jonathan Cornell
5/21/2009-Chad Humston
7/2/2009-Brian Brown
4/16/2010-Dustin Morgan
4/17/2010-Jack Dover
5/27/2010-Shane Stewart
7/2/2010-Brian Brown
9/3/2010-Brian Brown
9/24/2010-Billy Alley
4/8/2011-Seth Bergman
4/9/2011-Brian Brown
5/26/2011-Brian Brown
7/1/2011-Brian Brown
4/6/2012-Robby Wolfgang
4/7/2012-Brian Brown
5/24/2012-Danny Lasoski**
6/29/2012-Dustin Selvage
9/21/2012-Jack Dover (Fall Brawl I)
9/22/2012-Jason Johnson (Fall Brawl I)
4/5/2013-Jack Dover
4/6/2013-Gregg Bakker
5/23/2013-Danny Lasoski**
9/20/2013-Jack Dover (Fall Brawl II)
9/21/2013-Jack Dover (Fall Brawl II)
4/5/2014-Terry McCarl
4/6/2014-Danny Lasoski
**National Tour Wins
ASCS National Events: 8
ASCS Sanctioned Events: 41
Quick List – All Time ASCS Winners (21): Brian Brown 11, Jack Dover 6, Billy Alley 3, Danny Lasoski 3, Terry McCarl 2, Jason Johnson, Bruce Divis, Chad Humston, Chuck Swenson, Doug Wolfgang, Dustin Morgan, Dustin Selvage, Gary Wright, Gregg Bakker, Jake Peters, Jonathan Cornell, Mike Chadd, Robby Wolfgang, Seth Bergman, Shane Stewart, Zach Chappell
Track:
I-80 Speedway – Greenwood, Neb.
Address: 13909 – 238th Street, Greenwood, NE 68366
Contact Information:
Website: http://www.i-80speedway.com
Phone (Track): (402)-342-3453
Email: http://i-80speedway.com/i80/contact/#
Event Coverage:
Online PPV will be available at http://www.racinboys.com. Live broadcasts are brought to you by Lucas Oil and presented by the McCarthy Auto Group, located in the Kansas City metropolitan area.
Line-ups, finishes, and further updates are provided throughout each race night at http://www.facebook.com/lucasoilascs and http://www.twitter.com/lucasoilascs.
Live Timing and scoring is available at most Lucas Oil ASCS events via Race Monitor that is available in the App Store of your Smart Phone or Tablet. The American Sprint Car Series app can also be downloaded for free in the Google Play store.
========================================================
2014 A-Feature Winner(s): Sam Hafertepe, Jr. – 4. Brad Loyet – 3, Jeff Swindell – 3, Aaron Reutzel -2, Rico Abreu – 2, Tony Bruce, Jr. – 2, Christopher Bell – 2, Brian Brown – 2, Seth Bergman – 2, Patrick Stasa – 1, Derek Hagar – 1, Sammy Swindell – 1, Davey Heskin – 1, Matt Covington – 1
2014 Lucas Oil ASCS Driver Standings (Top 10): 1. Brad Loyet 3,081; 2. Sam Hafertepe, Jr. 2,998; 3. Jeff Swindell 2,985; 4. Jason Johnson 2,962; 5. Johnny Herrera 2,955; 6. Seth Bergman 2,858; 7. Matt Covington 2.796; 8. Tony Bruce, Jr. 2.731; 9. Aaron Reutzel 2,662; 10 Blake Hahn 2,640;
=======================================================
The 2014 season marks the twenty-third year of sanctioning Sprint Car racing for the American Sprint Car Series, which brings the best of Sprint Car racing to dozens of different tracks throughout the nation. Anchored by the Lucas Oil American Sprint Car Series, ASCS also consists of ten different Regions throughout the nation.
Lucas Oil Products is the title sponsor of the American Sprint Car Series. More information can be found on Lucas Oil Products at www.lucasoil.com. MAVTV is the presenting sponsor of the American Sprint Car Series. Log onto www.mavtv.com for information regarding availability and listings in your area.
Associate sponsors for the Lucas Oil American Sprint Car Series presented by MAVTV include: Hoosier Racing Tire and Brodix.
Team Lucas Sponsors for the American Sprint Car Series consist of Protect the Harvest, iON Camera, Smokey Mountain Moonshine, C&R Radiator, Hawk Performance Products, Geico, E3 Spark Plugs, and General Tire.
Product and Contingency Sponsorship provided by: K&N Filters, KSE Racing Products, SpeedMart, Competition Suspension, Engler Machine and Tool, FSR Radiator and Racing Products, Schoenfeld Headers, Driverwebsites.com, Weld Wheels, Saldana Racing Products, Maxwell Industries, Print Place, Simpson, The Joie of Seating, Wesmar Racing Engines, Hinchman Indy Racewear, Rod End Supply, Smiley's Racing Products, Speedway Motors, and Hilborn Injection Systems.
Additional information regarding the American Sprint Car Series is available at www.ascsracing.com as well as Twitter (@LucasOilASCS) and Facebook. News and information can also be sent to you with the ASCS E-News by texting ASCS to 22828 with any mobile device.