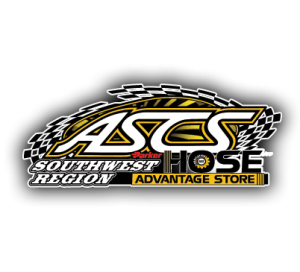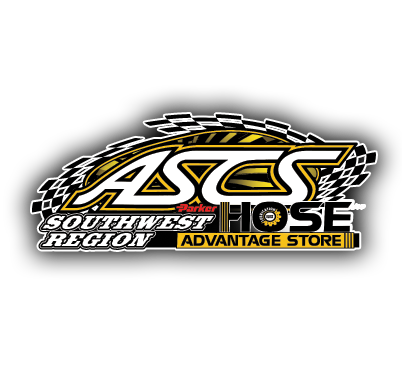 From Bryan Hulbert
Tucson, AZ — (September 20, 2014) — A trip to Tucson ended with victory for Lorne Wofford, as the New Mexico ace topped the ASCS Southwest Region at the Tucson International Raceway.
Winning from seventh, Wofford took over the lead on Lap 21 after race long leader, Joshua Williams, went flipping down the back straight-a-way after tangling with a pair of slower cars. Despite being docked on a restart for passing before the cone, James Mosher rebounded to second with J.T. Imperial third. Rick Ziehl crossed fourth from eighth with Casey Buckman making the top five.
Crashing early on, Bob Ream, Jr. was able to fight back to sixth from the tail of the field. Kaylene Verville, Nick Parker, Kristine Lindahl, and Brent McKee completed the top ten.
The Southwest Region of the American Sprint Car Series competes next at the Arizona Speedway on October 4. For continued updates, log onto http://www.ascsracing.com.
ASCS Southwest Region
Tucson International Raceway – Tucson, Ariz.
Saturday, September 20, 2014
Car Count: 21
Heat 1 (8 Laps): 1. 22-Mike Rux Jr; 2. 20Z-Rick Ziehl; 3. 91-Casey Buckman; 4. 12-James Mosher; 5. 8-Bob Ream Jr; 6. 5-Bud Rowe; 7. 29S-Darrell Sickles
Heat 2 (8 Laps): 1. 41W-Joshua Williams; 2. 57X-James Aragon; 3. 01-Kaylene Verville; 4. TI64-Alex Pettas; 5. 90-Lance Norick; 6. 27-Perry McMillan; 7. 9-Ryan Linder
Heat 3 (8 Laps): 1. 18-Lorne Wofford; 2. 75-J.T. Imperial; 3. 14-Cody Sickles; 4. 55-Brent McKee; 5. 33-Kristine Lindahl; 6. 94-Nick Parker; DNS 11T-Steve Lohn
A Feature (25 Laps): 1. 18-Lorne Wofford[7]; 2. 12-James Mosher[1]; 3. 75-J.T. Imperial[6]; 4. 20Z-Rick Ziehl[8]; 5. 91-Casey Buckman[5]; 6. 8-Bob Ream Jr[14]; 7. 01-Kaylene Verville[9]; 8. 94-Nick Parker[17]; 9. 33-Kristine Lindahl[13]; 10. 55-Brent McKee[12]; 11. 29S-Darrell Sickles[19]; 12. 14-Cody Sickles[10]; 13. (DNF) 41W-Joshua Williams[2]; 14. (DNF) TI64-Alex Pettas[11]; 15. (DNF) 27-Perry McMillan[16]; 16. (DNF) 57X-James Aragon[4]; 17. (DNF) 90-Lance Norick[15]; 18. (DNF) 9-Ryan Linder[20]; 19. (DNF) 5-Bud Rowe[18]; 20. (DNF) 22-Mike Rux Jr[3]; DNS 11T-Steve Lohn