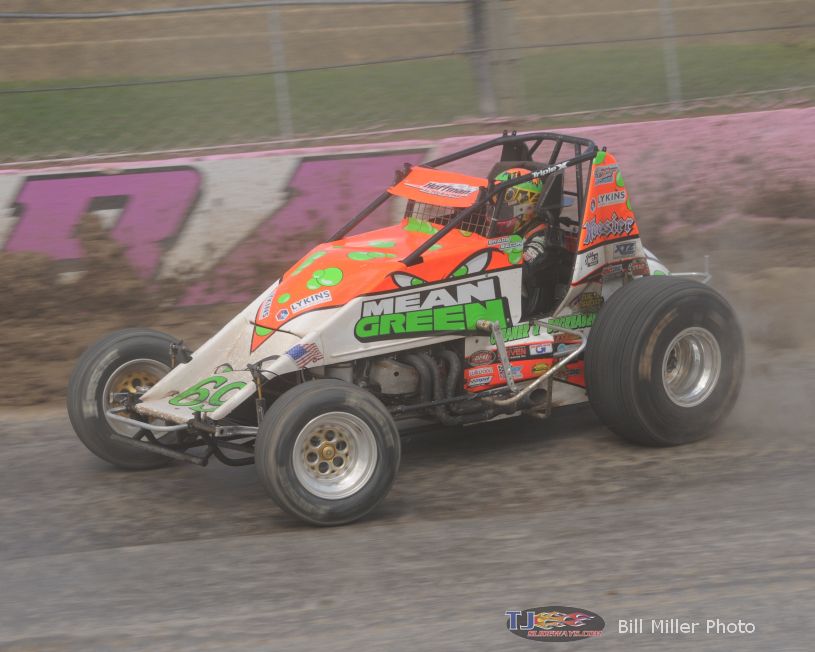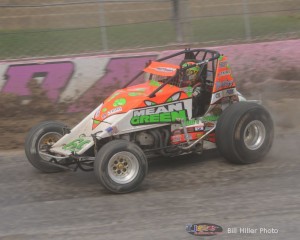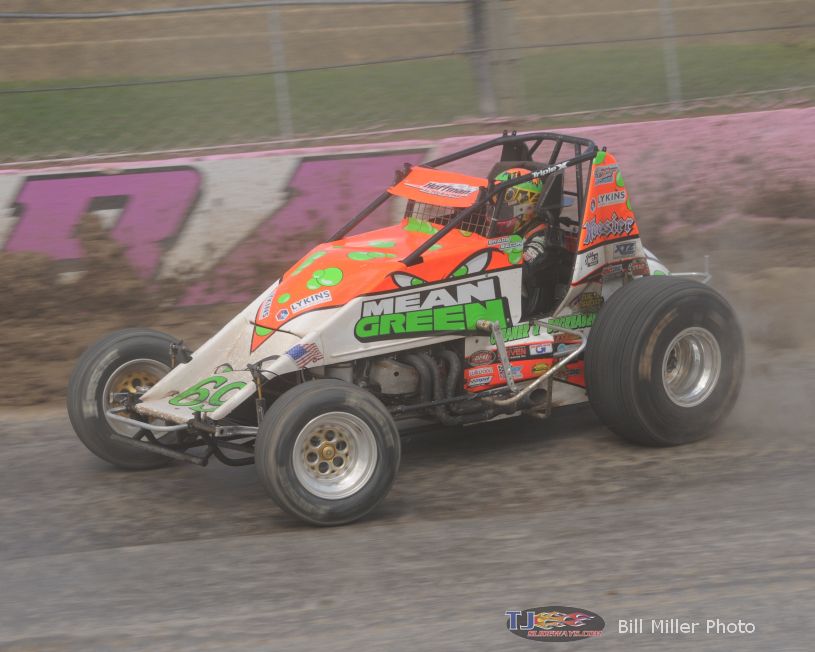 From Dick Jordan
This Saturday's "City of Lawrenceburg Fall Nationals" at the Lawrenceburg (Ind.) Speedway finds a three-way battle for the AMSOIL USAC National Sprint Car series point lead before the series heads west for its traditional closers in California and Arizona. The Lawenceburg race is co-sanctioned by MSCS.
Brady Bacon of Broken Arrow, Okla. extended his lead to 51 points with Sunday's 30-lap "4-Crown Nationals" victory at the Eldora Speedway in Rossburg, Ohio. Bryan Clauson vaulted past Dave Darland into the runner-up point spot after his second-place finish. Darland managed a 13th-place finish despite enduring a disappointing weekend which featured a "back-up" car and no qualifying time that relegated him to the last starting spot in the feature.
Bacon's victory in the Mean Green/Lykins Oil Triple X/Stanton Mopar was a USAC record 85th in National competition for the Dynamics, Inc. team.
Justin Grant took third in Sunday's race which had been postponed from Saturday following an interruption during the proceedings due to rain. Tracy Hines was fourth at the checkered flag ahead of Hunter Schuerenberg.
The weekend featured eight Sprint car flips but no driver injuries. The final flip involved Robert Ballou, who had led the first 27 laps of the race before tangling with Clauson after losing the lead to Bacon.
Darland's deficit to leader Bacon has grown to 56 points as he slipped five points behind Clauson in the new standings.
Justin Grant, who sits seventh in the latest standings, won the April race at Lawrenceburg.
2014 AMSOIL USAC National Sprint Car Standings: 1-Brady Bacon-1,694, 2-Bryan Clauson-1,643, 3-Dave Darland-1,638, 4-Jon Stanbrough-1,536, 5-Chase Stockon-1,423, 6-Tracy Hines-1,338, 7-Justin Grant-1,320, 8-Chris Windom-1,310, 9-Robert Ballou-1,240, 10-C.J. Leary-1,162.