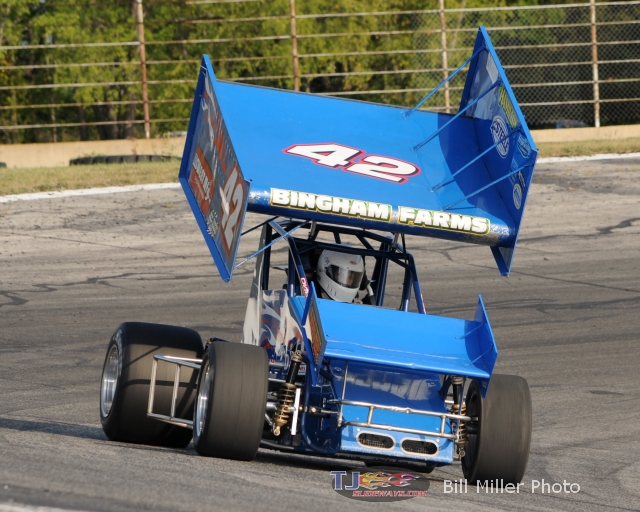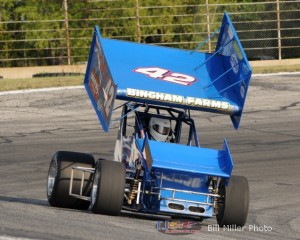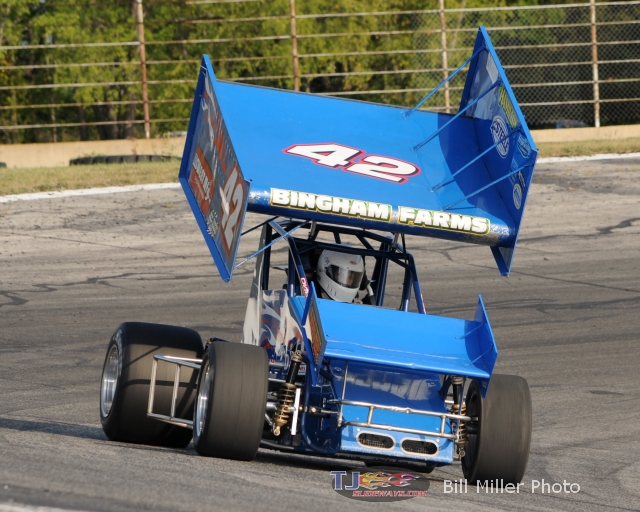 From Kyle Larson
Sandusky, OH — (September 28, 2014) — Michigan's Jason Blonde capped off his Auto Value Bumper to Bumper Super Sprints Championship Season in grand style with winning the D&H Transport Services Cavalcade at Sandusky (OH) Speedway on Sunday, September 28.
The 30-lap feature began with Brian Gibbs and Frank Neill leading the field to the green flag in the season finale for the 19th season of racing for the Auto Value Bumper to Bumper Super Sprints.
After the competition of the first circuit, fourth starting Jason Blonde charged into the first position and began to pull away in the early stages of the race. Behind the race leader were Neill and Kevin Feeney.
While Blonde was extending his lead, Jo Jo Helberg moved up to second with Davey Hamilton Jr. in third. Ryan Litt and Aaron Pierce rounded out the top five.
At the 12-lap mark, Blonde's lead was 2.566 seconds over Helberg. On a couple occasions, Helberg was able to close the gap on Blonde, but when the checkers flew on the caution free event, Blonde earned the feature victory.
Helberg crossed the finish line second, 0.301 seconds behind the race winner. Davey Hamilton Jr., Litt and Pierce completed the top-five finishers.
On Saturday, Aaron Pierce posted the fastest lap in Hamilton Trucking Qualifications at 14.371 seconds at 125.525 mph. Heat race victories went to Jo Jo Helberg and Kevin Feeney.
For more series information on the Auto Value Bumper to Bumper Super Sprints, visit www.SuperSprints.com.