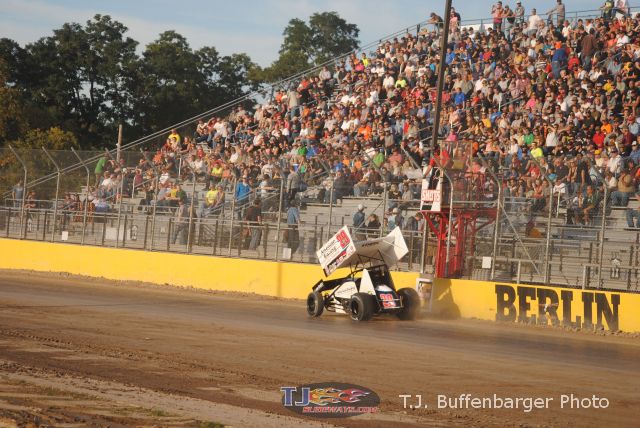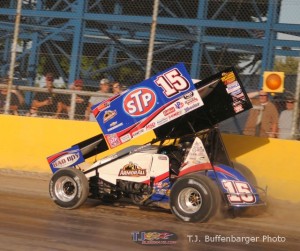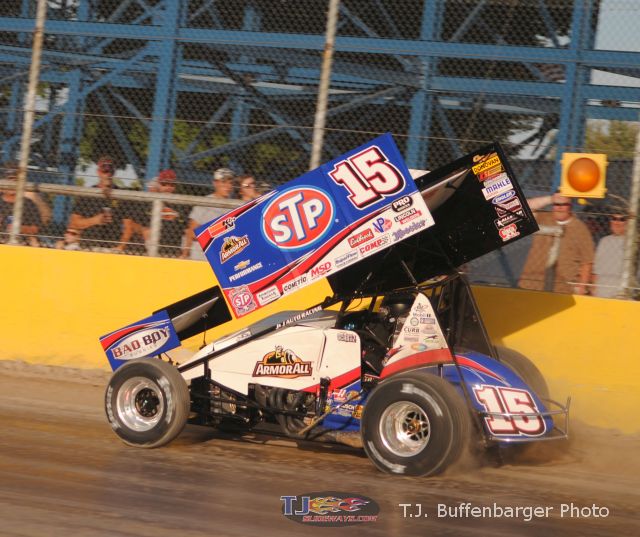 By T.J. Buffenbarger
1. Donny Schatz is having a season for the ages. It does not matter if the track is big or small, heavy or slick, or who shows up to race this year because Schatz is going to be in contention or in victory lane. Saturday at Berlin Schatz used hot laps to feel things out before blasting around the tricky 7/16-mile oval like he had raced there his entire life. Schatz's line in qualifying was completely different on the end of the race track I was shooting pictures over in turn four. Schatz then promptly obliterated slower traffic lapping into the top 10 on his way to victory.
2. Berlin Raceway hit a home run Saturday with the World of Outlaws STP Sprint Car Series first visit to what is likely Michigan's most well-known short track. Berlin is a track with a great history that does its best when an event is star driven. The names associated with the World of Outlaws brought a program that had the same kind of energy as ASA did back in that series' golden era. The race also put some of Berlin's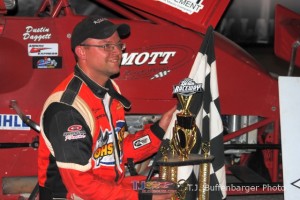 3. Local stars Dustin Daggett and Ryan Ruhl had a great showing on Saturday with Daggett setting third fast tie and Ruhl winning a heat race. Daggett sniffed around the top five for a majority of the feature until dropping back to ninth towards the end. The early success gave the local fans something to cheer for.
4. The race track itself was slick, but did not take rubber all weekend. The 6,000 yards of clay used to cover Berlin Raceway came from about six miles from the race track. The clay quality on Berlin's dirt surface is better than normally found in Michigan with no rocks and very little sand content. The way the surface has to be laid over the blacktop while still keeping the wall at a safe height the hard, slick approach is preferred (just as the World of Outlaws Late Model drivers after Mother Nature decided to dump several inches of rain on Berlin), but the clay is so good it doesn't lay rubber. The slick top to bottom surface evened things out and after the race several drivers locally and with the Outlaws were raving about the race track.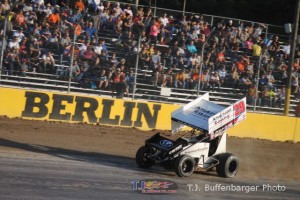 5. Even though the teams had to hustle from Bloomington, Indiana to get to Berlin for the 6:30 p.m. start of racing (about a six hour drive in a race car hauler), they were rewarded with being done by 9:20 p.m. Though the pit area was packed things were winding down with teams leaving about 10:30 p.m.