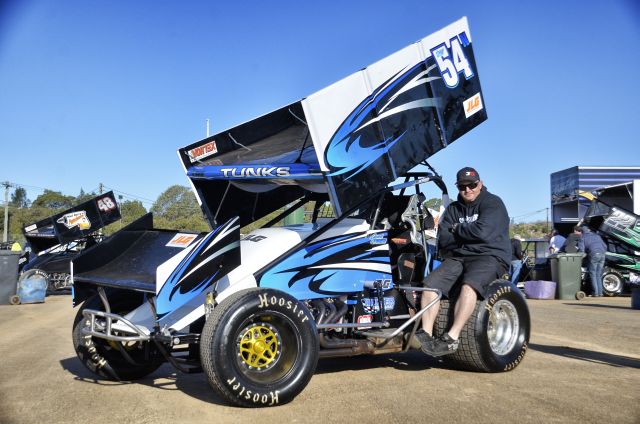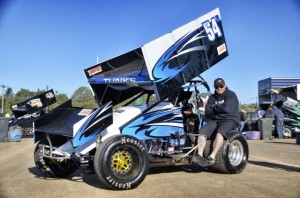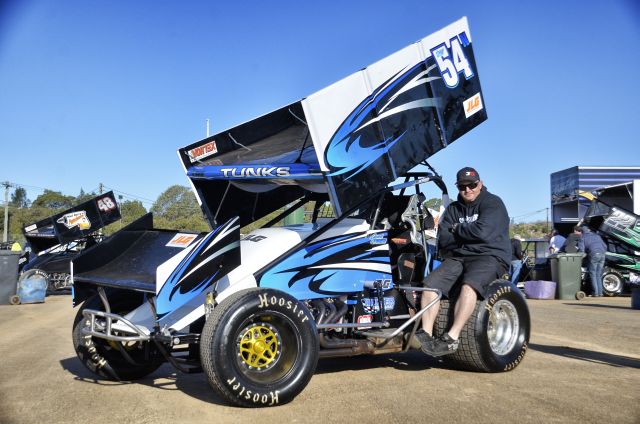 From Sydney Speedway
Sydney, AU — (October 1, 2014) — This Saturday night sees the dawn of a new era for the sport of Speedway in the Harbor City as the first night of the 2014/2015 season blasts off under the new ownership and management at Valvoline Raceway.
Since taking over the reigns of the iconic Parramatta venue just over a month ago recently returned former manager Steven Green and his partner Jenn Henricksen have overseen a massive overhaul and revamping process of the facility under the Made Too Go company umbrella.
"Our employer has placed an immediate and enormous emphasis on revamping and revolutionizing Valvoline Raceway from the minute he set foot in here just over a month ago," says Green, "the improvements and the developments down here have been nothing short of mind-blowing. People won't believe what they see when they get here on Saturday night for our first race."
The list of developments and improvements at the historic Wentworth Street Granville facility include:
· Purchase and installation of a 40 square meter Giant Video Screen
· Introduction of comprehensive and leading edge Outside Broadcast Truck and tricaster switching system.
· Purchase and implantation of a state of the art computer server and installation of approximately 10 kilometers of fiber optic cable
· New concrete pathway on top of the grassed turn one spectator hill
· Repair of the entrance walkway surface
· Installation of a brand new children's playground
· Concrete of the pits 'hot area'
· Refurbished toilet facilities including new toilets, cisterns and hand dryers
· New toilet block for pit area
· New turn one beverage center overlooking the spectator grassed hill
· Installation of comprehensive drainage system for track surface maintenance
· Purchased of upgraded track grader, water truck, push cars and fire truck
· Production of an innovative new Radio, TV and newspapers advertising campaign
· Creation and production of the new marketing slogan "Speedway runs rings around your average Saturday night".
News of the improvements has spread like wildfire throughout NSW, Australia and indeed the USA and NZ and social media have been buzzing with the word that Speedway in Sydney indeed has a new attitude.
"The turn out we had for both spectators and teams at our official practice two weekends ago was a huge indicator for us that the vibe out there in the Speedway community is very, very positive," says Green, "I think people can see and feel that something has changed significantly since last season and that this year will be the most significant since the Speedway was built by Sid Hopping in the early 1970's. It's a very exciting for the industry, and for our team here in the office."
This Saturday night will see the 750th Sprintcar A-Main conducted at the historic and world-renowned Valvoline Raceway and fittingly it honors the late Brian Healey who promoted the Speedway for several years and pioneered the innovation of 410ci Sprintcar motors in Australia some eleven years ago to the day.
At the time the introduction of the 410ci motors was extremely controversial but it brought Australia into line with the superpower of Sprintcar Racing the USA. History will show that Healey was on the money with his bold move with a significantly increased car count and lower racing costs over a decade later.
This Saturday night's season opener has attracted a crack field led by the defending track champion legendary Valvoline veteran Max Dumesny.
Dumesny will face stiff competition from a host of younger Sydney adversaries, including his 20 year-old son Matt now in his second full year of racing.
Windsor Downs second-generation racer Grant Tunks will celebrate his 26th season of racing the 'things with wings' in what is viewed as one of the most significant contributions to the industry and the track in general.
Interstate racers will include West Australian Jason Pryde making his Valvoline Raceway debut, Victorians Jack Lee, Ryan Davis and Jamie Veal.
Enigmatic South Aussie former Sydney track champion (and current NSW champion and Scott Darley Challenge winner Trevor Green) will base himself in Sydney racing for generous Seven Hills car owner Barry Lewis.
In addition to the Sprintcars will be a crack field of Speedcar stars, Legend Car drivers and the season's first car crunching, metal munching Demolition Derby.
Over 20 of Sydney's worst drivers will smash and bash their way to the cash in what will no doubt be the best remedy for road rage for drivers and spectators alike to round out the night!
Gates open from 2pm with a special 'pit party' open to the public from 3pm-4pm.
Time trials will commence for Sprintcars at 6pm.
Kids 12 and under (accompanied by an adult) get admitted free.
Admission prices are:
Adults: $30
Teens 13-15: $15
Concession: $20
Family: $70 (2 adults, 2 teens 13-15yo)
Valvoline Raceway is located at 21 Wentworth Street East Granville, located adjacent to the M4 Motorway.
Please visit www.valvolineraceway.com.au or visit us on facebook.
Phone the office on (02) 9637 0411.
Admission tickets are purchased at the entry gate.