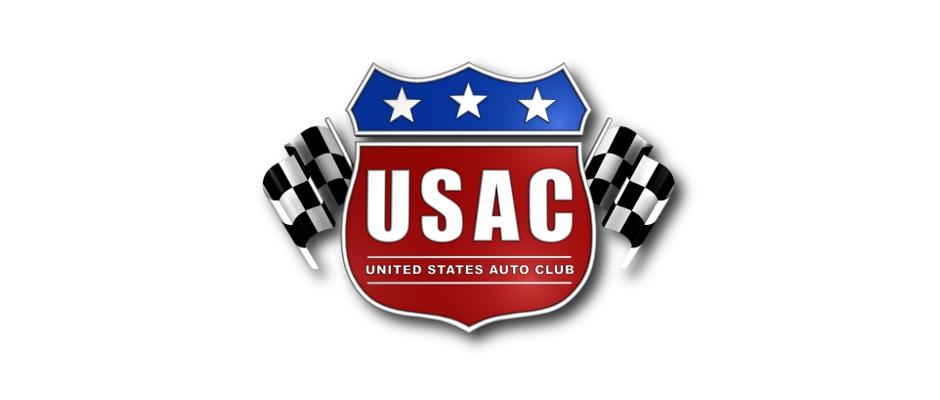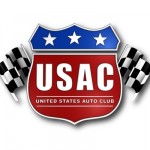 From Dick Jordan
USAC's preliminary 2015 National racing schedules were distributed at the annual Performance Racing Industry trade show in Indianapolis, Ind. and continue to be formulated for what promises to be a spectacular 60th season of USAC competiton.
The Silver Crown, AMSOIL National Sprint Car and Honda National Midget schedules are projected to include more than 75 total events in 15 states, beginning with six "Winter Dirt Games" Sprint races in Florida. USAC's 2015 National calendar will conclude with the November 26 "Turkey Night Grand Prix" Midget race at Perris, Calif.
The Honda USAC National Midget slate is currently being finalized and will be released soon.
New on the Silver Crown calendar is the May 1 opener at Toledo (Ohio) Speedway and the June 20 appearance at Iowa Speedway in Newton.
Sprint car changes involve new venues at Gibsonton, Fla., Kansas City, Kans., New Richmond, Wisc. and Tucson, Ariz. East Bay Raceway Park in Gibsonton hosts rounds 4-5-6 of the "Winter Dirt Games VI" which debuts at Bubba Raceway Park in Ocala, Fla. Lakeside Speedway in Kansas City follows a pair of events in Nebraska. Cedar Lake Speedway in Wisconsin is part of a three-race swing in the Badger State. USA Raceway in Tucson closes out the Sprint car campaign with three nights of "Western World Championships" action.
Defending National series champions are Kody Swanson (Silver Crown), Brady Bacon (AMSOIL Sprint) and Rico Abreu (Honda National Midget).
2015 USAC Silver Crown Schedule
May 1 Toledo, OH/Toledo Speedway
May 21 Indianapolis, IN/Indiana State Fairgrounds
May 23 @Brownsburg, IN/Lucas Oil Raceway at Indianapolis
June 20 Newton, IA/Iowa Speedway
July 2 Terre Haute, IN/Terre Haute Action Track
July 23 Brownsburg, IN/Lucas Oil Raceway at Indianapolis
July 31 Belleville, KS/Belleville High Banks (T)
August 22 Springfield, IL/Illinois State Fairgrounds
September 6 DuQuoin, IL/DuQuoin State Fairgrounds
September 26 Rossburg, OH/Eldora Speedway
October 10 Syracuse, NY/New York State Fairgrounds
@=1 pm start
(T)=Tentative
2015 AMSOIL USAC National Sprint Car Schedule
February 19 Ocala, FL/Bubba Raceway Park
February 20 Ocala, FL/Bubba Raceway Park
February 21 Ocala, FL/Bubba Raceway Park
February 26 Gibsonton, FL/East Bay Raceway Park
February 27 Gibsonton, FL/East Bay Raceway Park
February 28 Gibsonton, FL/East Bay Raceway Park
April 4 Lawrenceburg, IN/Lawrenceburg Speedway
April 17 Bloomington, IN/Bloomington, IN
April 18 Haubstadt, IN/Tri-State Speedway
April 24 Eagle, NE/Eagle Raceway
April 25 McCool Junction, NE/Junction Motor Speedway
April 26 Kansas City, KS/Lakeside Speedway
May 8 Rossburg, OH/Eldora Speedway
May 9 Rossburg, OH/Eldora Speedway
May 15 Gas City, IN/Gas City I-69 Speedway
May 20 Terre Haute, IN/Terre Haute Action Track
June 2 #Bechtelsville, PA/Grandview Speedway
June 3 #New Oxford, PA/Lincoln Speedway
June 4 #New Egypt, NJ/New Egypt Speedway
June 6 #Port Royal, PA/Port Royal Speedway
June 7 #Newberrytown, PA/Susquehanna Speedway Park
July 4 Putnamville, IN/Lincoln Park Speedway
July 10 @Gas City, IN/Gas City I-69 Speedway
July 11 @Kokomo, IN/Kokomo Speedway
July 12 @Lawrenceburg, IN/Lawrenceburg Speedway
July 15 @Terre Haute, IN/Terre Haute Action Track
July 16 @Putnamville, IN/Lincoln Park Speedway
July 17 @Bloomington, IN/Bloomington, IN
July 18 @Haubstadt, IN/Tri-State Speedway
August 7 Superior, WI/AMSOIL Speedway
August 8 New Richmond, WI/Cedar Lake Speedway
August 9 Sun Prairie, WI/Angell Park Speedway
August 27 Kokomo, IN/Kokomo Speedway
August 28 Kokomo, IN/Kokomo Speedway
**August 29 Kokomo, IN/Kokomo Speedway
**September 19 Haubstadt, IN/Tri-State Speedway
September 26 Rossburg, OH/Eldora Speedway
October 3 Lawrenceburg, IN/Lawrenceburg Speedway
November 12 Perris, CA/Perris Auto Speedway
November 13 Perris, CA/Perris Auto Speedway
**November 14 Perris, CA/Perris Auto Speedway
November 19 Tucson, AZ/USA Raceway
November 20 Tucson, AZ/USA Raceway
**November 21 Tucson, AZ/USA Raceway