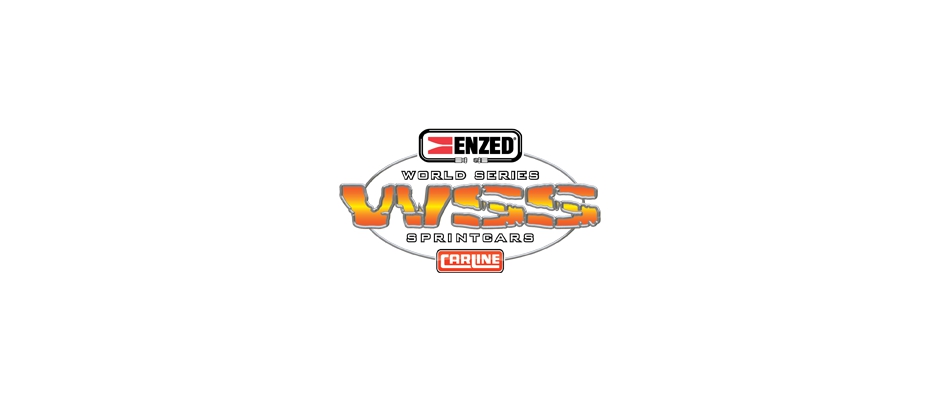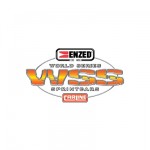 From WSS
Murray Bridge, AU — (December 27, 2014) — South Australian Matt Egel has claimed a landmark World Series Sprintcars round win at Murray Bridge Speedway over Brooke Tatnell and Luke Dillon.
The 2010 Sprintcar Masters winner admitted that the last four years have been lean in podium results, to the point that even he considered stepping away from the sport that ungraciously had dealt him a relentless string of bad luck in recent seasons.
"I got pretty low to be honest," he said after winning the 35 lap feature, "but tonight I've learned that this sport pays you back eventually and when it does it's the most amazing feeling. I'm just speechless and can't believe it's real."
His emotional car owner, Mat Muir echoed his 29 year old driver's sentiments, elated that he's been able to partner with a racer who shares his dream of success at a national level.
"Matt is just a great guy and it didn't take long for us to work out that he was the perfect fit for our team, and to be able to give him the team and equipment to get the best out of him is fantastic. We never imagined we'd see him on the top step of the podium this early in our campaign. It's been our dream to be contracted to World Series Sprintcars for so long, and to be finally here and doing the tour was enough, but to get a win in the second round is just unbelievable."
Egel began his round two campaign by qualifying in twelfth out of forty entries, with surprise chart topper Steve Caruso registering an 11.538, to edge out Jamie Cobby's 11.62 and Brooke Tatnell's 11.66.
James McFadden, Kyle Hirst, Brendan Guerin, and Colin Brooks claimed heat race wins in the first round, with Guerin and McFadden repeating the feat to share the second round heat wins with Tasmanian Mark House, and Matt Egel who boosted his points enough to get a birth in the Race Safety Equipment Top 8 Shootout.
McFadden produced a guaranteed highlight-reel keeper in the shootout, after riding the cushion up on to the turn-two wall on his second Gold shootout lap, with his right rear tyre rolling on the top of the concrete barrier along into the back straight, only to miraculously fall back on to all four tyres despite clearly going well past the tipping point.
However, McFadden had already done enough to lock in the quickest time, and alongside Californian Kyle Hirst, locked in a front row start for the A Main, with defending champion Steve Lines sharing the second row with Egel, and Tatnell and Jamie Veal on row three.
A variety of circumstances brought on three cautions before a full lap was completed in an adrenaline charged final that saw McFadden check out on every restart, to leave the following five to produce some startling battles on a superbly prepared track that provided multiple lanes and slide jobs.
Chad Ely took a tumble early, while an out-of-character turn 3 spin for Steven Lines left round one winner David Murcott with nowhere to go and ending his night. Dylan Jenkin struggled with a seemingly untamable racecar from the start, with a messy turn four exit darting him at right angles in front of his followers to narrowly escape collection. However he would eventually come to grief in turn three and collide with Mark Caruso and an evasive Steven Lines who avoided contact once again.
But the big upset came with thirteen to go, when unchallenged race leader, James McFadden sacrificed an almost certain win on a cushion-riding turn 4 exit that sucked the #25 machine into the wall, in a similar fashion to the wall riding antics of the shootout, only to have a brutal car-crunching outcome that instantly ejected the two time champion from the race.
With the gate open for a patient Matt Egel, the likable South Australian locked in a dominant finish despite a handful of cautions to claim his maiden World Series win. Tatnell held on to second and Luke Dillon secured an impressive third.