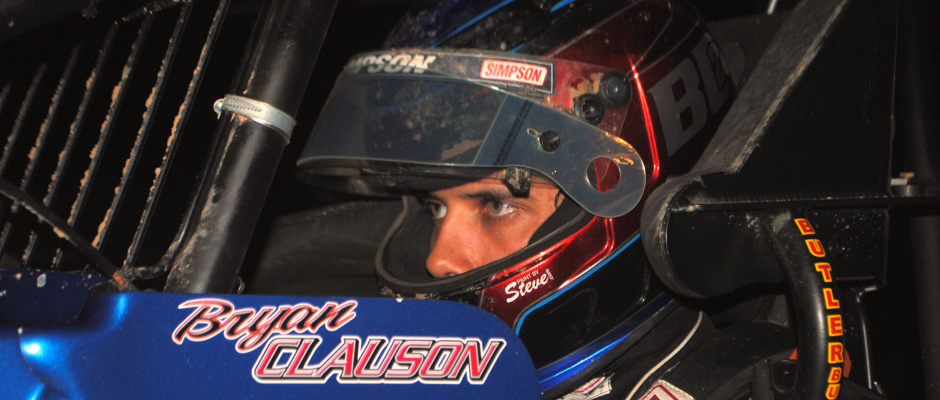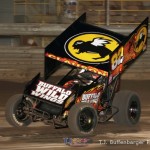 By T.J. Buffenbarger
Since venturing into winged sprint car racing in 2013 Bryan Clauson has managed to make headlines. From competing at the Knoxville Nationals with less than five starts, winning a feature win MOWA, making the Knoxville Nationals A-Main in 2014 Clauson has shown continuous improvement while in the spotlight. Clauson will take the next step in his winged sprint car journey with a full time ride for Cole Wood Racing.
After the Tony Stewart Racing USAC team went away Clauson was a sprint car free agent and received a call from Matt Wood with the opportunity as he was boarding a plane to fly to Australia following the Chili Bowl Nationals was an unexpected opportunity. Upon Clauson's return details were worked out with the deal officially announced on Tuesday.
The announcement of Clauson joining the Wood family for the 2015 season to take on the National Sprint League and Knoxville Raceway will add some visibility to both entities early on in the 2015 season. With Clauson's Indianapolis 500 effort this May both Knoxville and the NSL get to boast of having a star of the Indy 500 among their drivers this season. This instant name recognition should be enough to drive more casual race fans to Knoxville and other NSL venues throughout the season.
After speaking briefly with Clauson following the announcement on Tuesday the plan is to debut in the Wood sprint car either at Las Vegas or later in the western swing with the World of Outlaws tour based on when the crew chief for the team is hired. The effort should give Clauson a chance to further hone his winged sprint car skills on a weekly basis against top flight competition.
Non-Wing sprint car and midget car fans will still have an opportunity to see Clauson in competition. Clauson indicated he has approximately 25 starts planned in non-wing sprint cars and midget cars each. Combine his winged sprint car schedule, the non-wing midget and sprint car dates, and his Indy 500 effort and Clauson will be racking up some travel miles throughout the 2015 season.
This change of venue by Clauson is just the further evolution of the choices the young stars in short track open wheel racing are making. While for many years racing winged sprint cars before going into the United State Auto Club full time. Now without television exposure we see more drivers staying in winged sprint cars and adding some USAC repertoire to their resume as an addition similar to what Rico Abreu and Christopher Bell have done with the midget division. For Clauson, who I consider a young veteran, the decision to go winged sprint car racing can be as much economic as anything. With NASCAR efforts behind him and a solid Indy Car effort lined up for the Indy 500 the winged sprint car racing gives Clauson more opportunities to race in bigger money shows.
With more non-winged sprint car drivers putting together winged sprint cars, with many planning non-wing starts, it reminds me of what sprint car racing was more like in my youth when several of the top drivers would race with or without wings throughout Indiana and Ohio. Having our drivers as versatile with and without the wings should make for an extremely entertaining product for race fans and a number of drivers crossing over between the winged and non-wing divisions we have not seen for a long time.