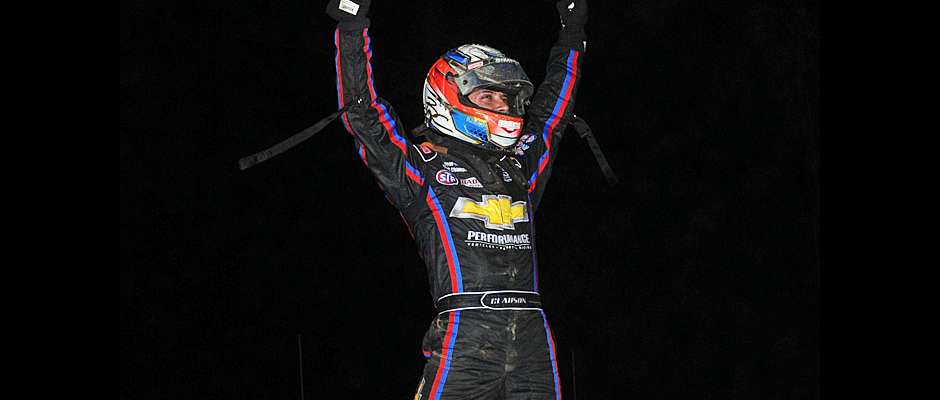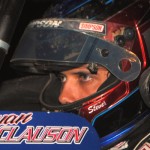 From Bill Wright
February 2, 2015 – The Elk Grove Ford Motorsports/Cole Wood Racing #17w team welcomes Bryan Clauson on board for the 2015 season. The partnership will include running the National Sprint League and Knoxville Raceway, as well as regional events with the World of Outlaws. Bryan, a native of Noblesville, Indiana, will also be running the Indianapolis 500 for Jonathan Byrd's Racing.
Bryan has accumulated over 140 wins in his career in sprint car, midget and Silver Crown action. The two-time USAC National Sprint Car and Midget champion is looking forward to his opportunity with Wood Racing. "This is really a perfect fit, at least on my end," he says. "They have really good equipment, and they have a good team put together. I would say racing with the NSL is a good opportunity to learn, but it's as tough a lineup as any 410 series right now. We get to go to tracks a couple times, and that will be good for me as I learn the wing stuff."
He last competed at Indianapolis Motor Speedway in 2012, and his return this season will cost him a few sprint shows in May. "We'll have to miss maybe two or three in May, because I'm running the 500," says Bryan. "But we're planning on racing with the NSL and Knoxville pretty much weekly. We're going to focus on the Nationals and some select Outlaw shows over the summer. We may race some other races that make sense for us."
Bryan has found some wing success in the last couple of years, including some wins and qualifying for the Knoxville Nationals finale last season. "I'm really excited," says the 2014 Chili Bowl champ. "Obviously, I've made a shift and want to focus more on the wing stuff this year. This is a great opportunity with good people."
Team owner Matt Wood is also very much looking forward to 2015. "We are excited to have an opportunity to join forces with a driver the caliber of multi-time USAC Champion Bryan Clauson," he says. "Bryan has already demonstrated his versatility in midgets, Indy cars, and NASCAR. We can't wait to see how he adapts to winged sprint cars."
Clauson's NASCAR experience includes 26 Nationwide Series starts, including a pole start at Daytona in 2008 and a fifth place finish in Kentucky. He also holds a win in ARCA at Gateway near St. Louis in 2007. Among other accomplishments he is a two-time Belleville Midget Nationals champion, a two-time Turkey Night Grand Prix winner, and has won Indiana Midget Week and Indiana Sprint Week two times each.
The first National Sprint League race will be Saturday, April 11 at 34 Raceway near West Burlington, Iowa. Knoxville Raceway will open its season on Saturday, April 18.