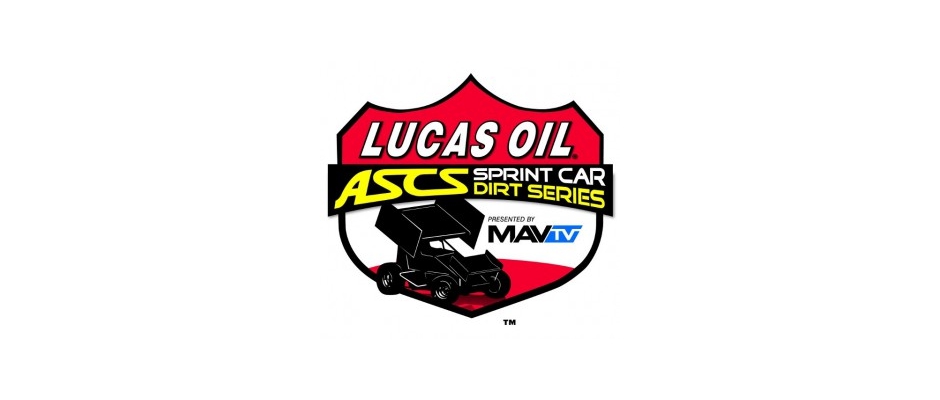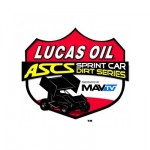 From Bryan Hulbert
Tulsa, OK — (February 4, 2015) — With the kickoff to the 2015 season for the Lucas Oil American Sprint Car Series presented by MAVTV American Real sitting just two weeks away, the pre-entry list for the 17th King of the 360's and 14th annual Ronald Laney Memorial happening February 19, 20, and 21, has been released with 47 drivers making the early roster.
Drawing 53 drivers in 2014, Parker Price-Miller topped the Thursday night portion, while Wayne Johnson wired the field the following night. Johnson would go on to pick up his second career victory in the Ronald Laney Memorial in his ninth feature start. While Johnson has yet to enter, Miller will again pilot the PPM Titanium Products No. 9p.
Drawing from 17 states and Canada, the talent pool for the three day, $10,000 to win spectacular at East Bay Raceway Park includes a pair of past champions with Ohsweken, Ontario's Glenn Styres (2012) and Terry McCarl (2006) of Altoona, Iowa each looking to bag their second Ronald Laney Memorial victory.
Of the pre-entered, none have made the final feature as many times as McCarl, who has taken the green in 13 of the 15 A-Features contested with an average finish of eighth. Terry also has five preliminary feature wins to his credit; tying him at the top with Gary Wright.
Since 1999, a total of 163 drivers have made the cut in the King of the 360's championship event and of those, 20 are currently entered into the 2015 edition.
2015 King of the 360's and Ronald Laney Memorial Pre-Entry List (as of 2/4/2015):
Car # – Driver (Hometown)
0 – Glenn Styres (Ohsweken, Ont. CAN)
05 – Brad Loyet (Sunset Hills, MO)
9 – Timmy Thrash (Gulfport, MS)
1 – Freddie McCall (Brewton, AL)
1M – Mark Smith (Sunbury, PA)
3B – Bradley Greer (Coulterville, IL)
3H – Brandon Hanks (Burlison, TN)
6 – Danny Lasoski (Dover, MO)
7K – Kyle Pitts (Mulberry, FL)
9Jr – Derek Hagar (Marion, AR)
9P – Parker Price-Miller (Kokomo, IN)
10 – Mitch Brown (Brantford, ONT)
10H – Chad Kemenah (Findlay, OH)
10M – Morgan Turpen (Cordova, TN)
10P – Jim Perricone (San Antonio, TX)
10T – Terry Gray (Bartlett, TN)
14H – Chris Hoyt (Livingston, LA)
14K – Kyle Bellm (Nixa, MO)
15H – Sam Hafertepe, Jr. (Sunnyvale, TX)
16F – Lance Hester (Long Beach, MS)
18 – Tony Bruce, Jr. (Owasso, OK)
20K – Thomas Kennedy (Winnipeg, Manit.)
20W – Greg Wilson (Benton Ridge, OH)
21K – Lou Kennedy, Jr. (Winnipeg, Manit.)
23 – Seth Bergman (Snohomish, WA)
24 – Terry McCarl (Altoona, IA)
24M – Danny Martin, Jr. (Sarasota, FL)
27 – Greg Hodnett (Thomasville, PA)
28H – Hub Horton (Germantown, OH)
33 – Kris Miller (Woodward, OK)
38 – Tony Agin (Fort Myers, FL)
40 – Caleb Helms (Findlay, OH)
45X -Johnny Herrera (Broken Arrow, OK)
49 – Shawn Dancer (Delphos, OH)
50 – Joe Zuczek (Venice, FL)
52 – Blake Hahn (Sapulpa, OK)
61 – Parker Evans (Owego, NY)
64 – Scotty Thiel (Sheboygan, WI)
66 – Danny Smith (Chillicothe, OH)
67 – Chris Durand (Port Stanley, ONT)
75 – D.J. Brink (Sturgis, SD)
81W -Danny Wood (Norman, OK)
87 – Aaron Reutzel Clute, TX)
90 – Matt Tanner (Stephentown, NY)
92 – Jordan Weaver (Woodward, OK)
94 – Jeff Swindell (Bartlett, TN)
95 – Matt Covington (Glenpool, OK)
Along with the Lucas Oil ASCS presented by MAVTV American Real, the three nights will include the Florida Mini Sprints. Racing will be preceded by practice on Wednesday, February 18, 2015. Entry forms, ticket information, and full schedule of events for the 2015 East Bay Raceway Park Winter Nationals is available at http://www.eastbayracewaypark.com.