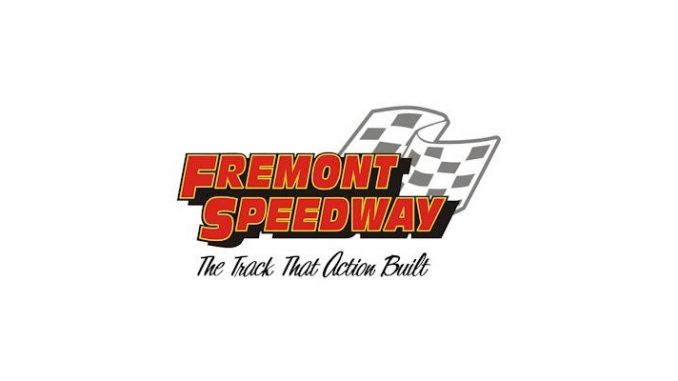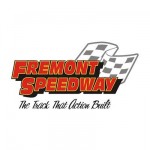 From Brian Liskai
Fremont, OH — (February 16, 2015) — Fans are what makes for success at any race track. Fremont Speedway will have new promotions in 2015 that will not only entertain the fans, but will have them involved in every race event.
"Once again we tried to come up with events that involve our great fans…to make them a part of the fun and entertainment," said Fremont Speedway Promoter Rich Farmer.
The 65th season at "The Track That Action Built" will showcase several fan activities each week. And it all gets underway on Saturday, April 11 with college ID night.
Fremont Speedway's 2015 schedule is full of big racing events as well. Tony Stewart's new University of Northwestern Ohio All Star Circuit of Champions will continue to make the speedway "The Home of the All Stars" as they visit the track six times. The series has raced at Fremont 116 times in the track's long and storied history.
The first appearance of the UNOH All Stars will be double header weekend on Saturday and Sunday, May 23 and 24th with the finale paying $10,000 to the feature winner. Several of the drivers will greet fans and sign autographs each night prior to the racing event.
Fremont Speedway is also partnering with Indiana's Plymouth Speedway in Indiana to host an All Star event on Friday, May 22. A bus trip is planned to take fans to Plymouth – where 20 time World of Outlaws champion Steve Kinser will compete – and bring them back to Fremont.
The UNOH All Stars will visit Fremont Speedway twice during the 33rd Annual Ohio Sprint Speedweek. Speedweek, which features nine straight nights of racing across the Buckeye State, will be at Fremont on Thursday, June 25 and the $10,000-to-win finale on Saturday, June 27.
Prior to the night's racing on Saturday, June 27, the annual Kick-It kick-ball tournament will be held to raise funds to combat childhood cancer. Last year, fans, businesses and race teams raised over $50,000 to this cause!
The finale two appearances of the All Stars is the eighth annual Jim Ford Classic weekend, Friday and Saturday, Sept. 18 and Sept. 19. A band will perform for the fans following each night of racing. And, on Saturday the Fremont Speedway Queen's Contest will be held in the morning, prior to the night's $10,000 to win finale.
The Kistler Racing Products Fremont Attica Sprint Title (FAST) Championship Series for the Fort Ball Pizza Palace 410 Sprints will visit "The Track That Action Built" 9 times in 2015.
The JLH General Contractor 305 FAST Championship Series for the Fremont Federal Credit Union 305 Sprints will compete at Fremont Speedway 5 times in 2015.
The Buckeye Outlaw Sprint Series (BOSS) non-wing sprint cars will sling the clay at Fremont three times in 2015 – May 9, Aug. 15 ($5,000 to win) and the track's season finale on Oct. 3
Besides the 410 and 305 sprints, the AAA Ohio Auto Club Dirt Trucks will return for door-banging action in 2015 and the new 602 Late Model Division will compete as well.
"We've had many fans say they wanted to see late models at Fremont Speedway. After talking with many racers they kept telling us they needed a less expensive way to stay involved in racing and we created this late model division. The interest we have received in the off season has been fantastic," said Farmer.
Another addition to Fremont Speedway's 2015 schedule is the first ever Johnny Auxter Days Vintage Nationals & Tractor Show. The event pays homage to track icon and Fremont Speedway Hall-of-Famer "Gentleman" Johnny Auxter.
"Randy Mapus has worked very hard on this event. We are working with the Sandusky County Fair Board to make this much more than a vintage car show. We will have live music and a tractor show going on during the day as well," said Farmer.
Some of the other promotions are:
• April 18 – Bring a friend to the races night. Fans are encouraged to introduce family and friends to the thrills of dirt track racing to help the sport continue to prosper.
• April 25 – Fan Zone Contest. Fans are encouraged to make banners and dress up to show their support of their favorite driver and team. The fans will vote by their applause on who wins and gets free passes to future racing events.
• May 2 – Free camping. Fans can bring their campers and motor homes and park in the camping area across from the track for free!
• May 9 – Mascot Night. Mascots from local businesses and organizations are encouraged to attend and help keep the crowd entertained.
• May 16 – Race into Summer. Free tickets will be given to every school in Sandusky County.
• May 23-24 – UNOH All Star Circuit of Champions. Meet and greet with several drivers prior to the night's racing.
• June 6 – the Second Annual Race of Legends Night and Hall of Fame Induction. Prior to the night's racing, the 2015 Fremont Speedway Hall of Fame Class will be inducted in ceremonies in the historic covered grandstands. Then, drivers representing hundreds of feature wins and track championships (open to the first 24 drivers who register who are 50 years of age and older who have not competed competitively for at least two years).
• June 19-20 – Johnny Auxter Days and Vintage Nationals with vintage race cars and a tractor show with live music and more each day.
• June 25 and June 27 – 33rd Annual Ohio Sprint Speedweek featuring Tony Stewart's UNOH All Star Circuit of Champions
• July 11 – Throw back night. Fans are encouraged to wear their oldest racing t-shirts and sweat-shirts
• July 25 – King of the Hill. Race teams in the 410 and 305 sprints will be pitted two cars each for two laps with the winner advancing until there's a King of the Hill who will get to start of the pole of the feature event.
• Aug. 1 – Ladies Night. The first 2,000 ladies coming into the grandstands will get free general admission tickets.
• Aug. 8 – Classic Cruise Night. There will be classic car show prior to the night's racing. It is also championship night for the FAST 410 and 305 series.
• Aug. 15 – Mike Hensel $5,000-to-win BOSS non-wing sprints
• Sept. 12 – Salute to champions night. All former track champions are invited to attend and an autograph session will be held. Also, it is track championship night for all the 410 and 305 sprints and dirt trucks.
• Sept. 18-19 – 8th Annual Jim Ford Class with Tony Stewart's UNOH All Star Circuit of Champions. There will be a band performing after the races each night and the speedway queen's pageant will be held Saturday morning.
• Oct. 3 – Family Fun Night with the BOSS non-wing sprint cars.
For more information about the 2015 season and Fremont Speedway go to www.fremontohspeedway.com or follow on Twitter @ FremontSpeedway and like on Facebook at www.facebook.com/FremontSpeedway.
FREMONT SPEEDWAY 2015 SCHEDULE
DATE DAY Tentative Racing Dates 2015
APR 11 SAT Tanks Meats
COLLEGE ID NIGHT 410 305 Trucks Lates
APR 18 SAT Level / Gressman
BRING A FRIEND 410 305 Trucks Lates
APR 25 SAT Adkins
FAN ZONE CONTEST 410 305 Trucks Lates
MAY 2 SAT Baumann Auto Group
FREE CAMPING 410 305 Trucks Lates
MAY 9 SAT Smith Family Foods
MASCOT NIGHT BOSS 305 Trucks Lates
MAY 16 SAT Roots Poultry
RACE INTO SUMMER 410 305 Trucks Lates
MAY 23 SAT Abdoo Brother Demo Meet & Greet ALL STARS 305 Lates
MAY 24** SUN Budweiser
Meet & Greet ALL STARS 305 Trucks
$10000 TO WIN ALL STARS
MAY 30 SAT CLOSED
JUNE 6 SAT Vison Quest
HoF LEGENDS NIGHT 410 Legends 305 Trucks Lates
JUNE 13 SAT Crown Battery
410 305 Trucks Lates
JUNE 19 FRI
Jonny Auxter DAYS Vintage Nationals & Tractor Show
JUNE 20 SAT
Jonny Auxter DAYS Vintage Nationals & Tractor Show
JUNE 25 THURS Burns Petro
Speedweek All Star 305 Lates
$5000 TO WIN ALL STARS
JUNE 27** SAT Ludwig
Speedweek Kick It All Star 305 Trucks
$10000 TO WIN ALL STARS
JULY 4 SAT CLOSED
JULY 11 SAT Kears Speedshop
THROW BACK NIGHT 410 305 Trucks Lates
JULY 18 SAT Closed Kings Royal
JULY 25 SAT Fort Ball Pizza
KING OF THE HILL 410 305 Trucks Lates
AUG 1 SAT Kistler Engines
LADIES NIGHT 410 305 Trucks Lates
AUG 8 SAT Miller Rigging
CLASSIC CRUISE NIGHT 410 305 Trucks Lates
AUG 15 SAT Hensel Family
MIKE HENSEL MEMORIAL BOSS 305 Trucks Lates
$5000 TO WIN BOSS
AUG 22 SAT CLOSED
AUG 29 SAT CLOSED
SEPT 5 SAT CLOSED
SEPT 12 SAT Kistler Racing Products
SALUTE OUR CHAMPIONS 410 305 Trucks Champ Night
SEPT 18 FRI All Pro
JIM FORD CLASSIC All Star 305 Trucks
Band both nights
SEPT 19** SAT JLH
JIM FORD CLASSIC All Star 305 Lates
$10000 TO WIN W/ Queens contest
SEPT 26 SAT Closed
OCT 3 SAT Flag City Recycling
FAMILY FUN NIGHT BOSS 305 Trucks Lates
Gates Open: 4:00 Racing: 7:00 (Times may vary on Specials)
TENTATIVE SCHEDULE – RACES MAY BE ADDED, CANCELLED OR CHANGED
SCHOENFELD MUFFLERS REQUIRED
Email: www.fremontohspeedway.com
** denotes if rained out will be made up the next day
^ denotes starting time of 7:30