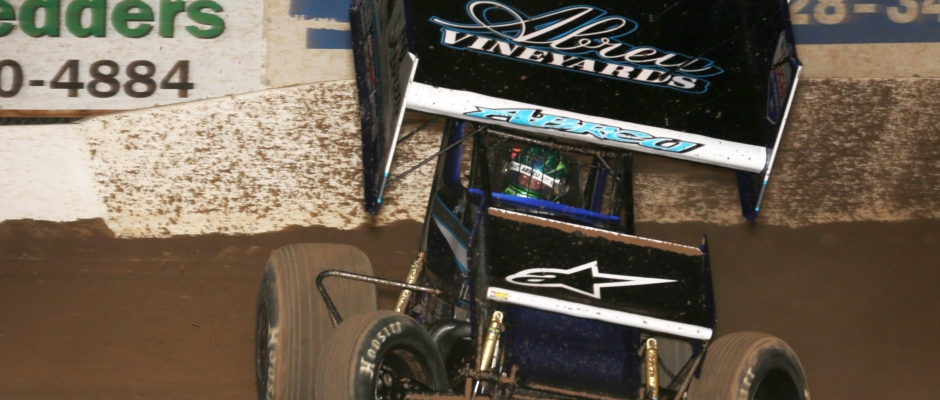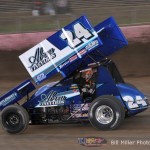 From Troy Hennig
Marysville, CA — (February 25, 2015) — Rutherford, CA wheel man Rico Abreu is set to return to his dirt track roots this Saturday night at Marysville Raceway. Earlier this year, Abreu announced a deal with HScott Motorsports with Justin Marks to drive the full 2015 NASCAR K&N Pro Series East schedule, a feeder series to NASCAR racing's highest levels. On February 15th, Abreu made his maiden voyage in the K&N Series and finished 17th.
The Saturday night race is in tribute to Sherm and Loree Toller. Sherm and Loree were passionate sprint car fans who loved working at the Marysville Raceway. Thirty other winged 360 sprint car drivers are expected to attend the opening Saturday night show at Marysville Raceway. Adding to the auto racing mix are the wingless sprints and sport modifieds.
The pit gate will open at 3 P.M. while the front grandstand gate will open at 5 P.M. Qualifying for the winged sprint cars will begin at 6 P.M. with racing to follow. General grandstand admission to this event is $15.00 for adults, $13.00 for juniors and seniors, military or disabled. Children, ages 6 to 11, are $6.00. Five and under are free.
In January Abreu was the winner of Saturday night's prestigious Chili Bowl Nationals in Tulsa, Oklahoma. Last year he won the USAC National Midget championship. Abreu is known as one of the most versatile drivers in the world. He has an iron man like racing schedule. Last season he entered 105 races and won 25 main events. This year he is slated to run 106 races. With his new asphalt deal, it has been over a month since he has raced against other competition on dirt. According to his schedule posted on line at this Saturday will mark his first of two scheduled Marysville events. Abreu will return on Friday night March 20th as part of the Civil War point race.
Adding to the prestige of the race is the big bonus offered by promoter Dennis Gage. The driver that wins this race will be in line for a chance to win the $10,000 bonus. If one driver can win the first six winged sprint car races between Silver Dollar Speedway and Marysville Raceway, that driver will win $10,000.
For more information about the track please visit www.marysvilleraceway.com