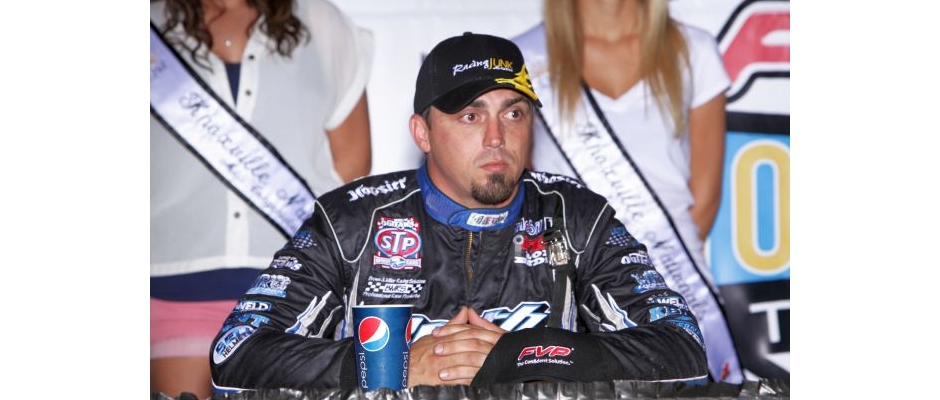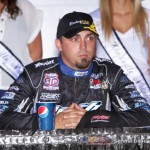 From Peterson Media
Tim Kaeding and Dave Lunstra are shaking things up in 2015. Both parties are excited to announce that they will be teaming up to go after three championships in 2015 as TK and the Lunstra Motorsports team will go after the new National Sprint League Title, as well as both the Knoxville Raceway and Huset's Speedway Championships.
"This is a great opportunity, and I am very much looking forward to teaming up with Dave Lunstra and his Lunstra Motorsports team in 2015," Kaeding said. "Being from California and growing up on short tracks, I am looking forward to getting a lot of track time on tracks like Knoxville every week, and really getting prepared for the Nationals. Dave has had a powerhouse team over the years, and we will definitely go out and have some fun."
With the National Sprint League forming in 2015, the Brandon, SD based Lunstra Motorsports team will be very busy as they contest the 29 race NSL schedule to go along with both the Knoxville Raceway and Huset's Speedway schedules with some added World of Outlaws races mixed in over the season, as well as the coveted Knoxville Nationals.
"I am very excited to team with Tim Kaeding," Dave Lunstra added. "He is a very exciting driver, and we are all looking forward to the upcoming season."
The Bammer Trucking/Folkens Bros. Trucking/Sioux Falls Ford backed entry will make it's debut at the 34 Raceway during the inaugural NSL event at the 34 Raceway in Burlington, IA a week before kicking off the Knoxville Raceway season.
"I am looking forward to getting back to racing, and again, I just want to thank Dave Lunstra, and everyone involved on his team for making this possible," Kaeding noted.
The Lunstra Motorsports team would like to thank Dammer Trucking, Folkens Bros. Trucking, and Sioux Falls Ford for their support in 2015.