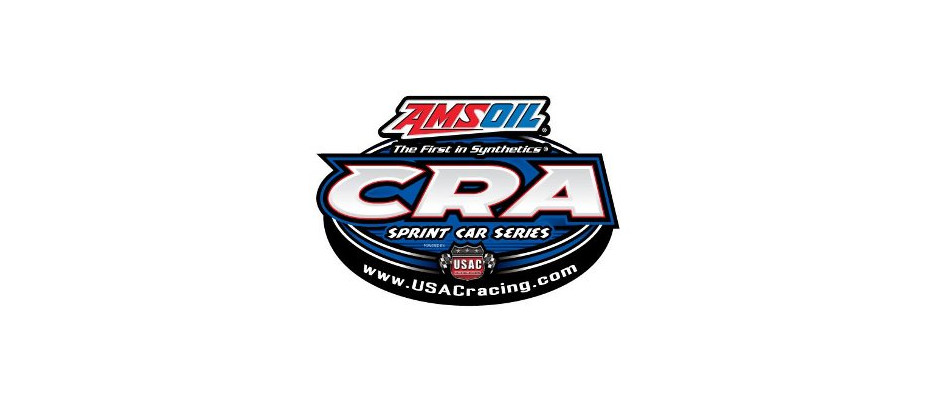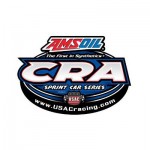 From Lance Jennings
Phoenix, AZ — (March 17, 2015) — Officials with the Amsoil USAC/CRA Sprint Car Series have announced the formation of a new racer incentive program. Designed to encourage more teams to travel and compete in the entire CRA Schedule, the program will go into effect on May 2nd.
Starting that night at Perris Auto Speedway, any car or team that has perfect attendance will be given ONE FREE PIT PASS at each event. Team owners will need to supply a name for the USAC VIP list throughout the year. That person will sign in at the pit gate to receive their FREE pass at each race track. To remain eligible for the free pit pass, that car / team must maintain perfect attendance.
The Amsoil USAC/CRA Sprint Car Series will travel to USA Raceway in Tucson, Arizona for two nights of action starting Friday, March 20th for the Eighth Annual "Copper On Dirt." Also featuring the West Coast Late Models and the winged ASCS SouthWest Sprint Cars, the event will mark the return of the traditional 410 sprints to the fast 3/8-mile clay oval since February 20, 2010. Advance tickets are on sale and for more information, visit www.raceusaraceway.com or call 520.664.2074.
The Amsoil USAC/CRA Sprint Car Series thanks Hoosier Tire, Circle Track Performance, Competition Suspension Inc., DJ Safety, Diversified Machine Inc., Extreme Mufflers, Huntington Beach Glass & Mirror, Keizer Wheels, Pyrotect Racing Cells, Rod End Supply, Saldana Racing Products, Ultra Shield Race Products, and Woodland Auto Display for their support. If you or your company would like to become part of the series, email PR Director Lance Jennings at lwjennings@earthlink.net.
For more information on the Amsoil USAC/CRA Sprint Car Series, visit www.usacracing.com or follow the series on Facebook (www.facebook.com/pages/USAC-CRA-Sprint-Car-Series/167535183297971) or Twitter (www.twitter.com/USAC_CRA). Mike Truex's Loudpedal Productions has DVDs available for purchase that feature the Amsoil USAC/CRA Sprint Car Series. For more information, call (805) 407-7229 or visit www.loudpedalvideo.com.
———————————————–
AMSOIL USAC/CRA SPRINT POINT STANDINGS:
1. Richard Vander Weerd-73, 2. Mike Spencer-67, 3. Austin Williams-66, 4. Damion Gardner-59, 5. Matt Mitchell-56, 6. Jake Swanson-51, 7. Hunter Schuerenberg-50, 8. Ronnie Gardner-48, 9. Cody Williams-42, 10. Brody Roa-38, 11. Geoff Ensign-35, 12. David Bezio-33, 13. Rickie Gaunt-31, 14. Terry Schank Jr.-28, 15. Mike Martin-24, 16. R.J. Johnson-23, 17. Michael Curtis-22, 18. Parker Colston-20, 19. Chris Gansen-18, 20. Logan Williams-14, –. Jace Vander Weerd-14, –. Johnny Bluntach-14, 23. Cal Smith-1, –. Tommy Malcolm-1, –. Jeremy Ellertson-1, –. Anthony Lopiccolo-1, –. Tobey Sampson-1, –. Tony Everhart-1