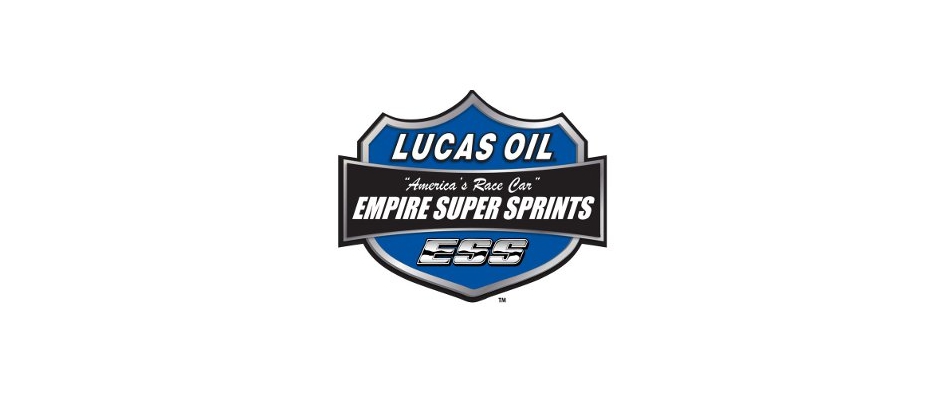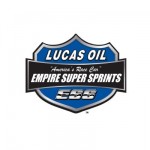 From Dean Reynolds
Syracuse, NY — (April 13, 2015) — One of the long standing traditions that spans well over two decades at an Lucas Oil Empire Super Sprint (ESS) event has been the four lap dash for cash. We are happy to announce that Chuck Hebing and Cobra Coaches from Ontario, NY is back as the series and point fund sponsor…but with a twist!
Ever since it's inception, the top two or top finishers in the qualifying heat events were rewarded by going to the dash and racing for a little extra money. For 2015, the man known as the "Cobra" wanted to make a change.
"Each year guys like myself, Steve (Poirier), Jason (Barney), Jeff (Cook) and others went to the dash and the money for the points also went to them." Said Hebing on his new idea." I just wanted to switch it up so others could share in the money and maybe get a victory lane where they might not have the chance as often."
In each full point show, when three heats are usually run the drivers that qualify 5th and 6th will now go to the dash. These are the drivers that missed the redraw and will start 13th on back. Then, the lineup will be heads-up from the heat finishes but the dash finish will now determine the starting spots 13-18 in the A-Main. With four heats, it will be adjusted some.
"When Chuck came up with the idea, we loved it." ESS President Chuck Miller noted. "ESS is a ban of some 20 teams and we need to keep all of them on the road. Here's a chance for some to get a little extra cash and also some extra track time to help with their setups for the A-Main."
The Cobra Coaches Dash Series awards points for each dash held, the top ten in the final points will collect from the point fund that will be handed out at the annual awards banquet. Nightly sponsorships for several dashes are still available and info can be obtained by contacting ESS Headquarters.
Cobra Coaches designs and builds custom motor homes and trailers. Their vehicle creations are specifically designed to meet our customer needs. Cobra has been setting the standard in vehicle design, luxury, utility, and functionality since 1994. For more information please log on to www.cobracoaches.net
The full point season and the quest for the 2015 Lucas Oil ESS championship begins Apr. 24 and 25 at Can-Am Motorsports Park and Mohawk Int'l Raceway. The Can-Am event will pay $2,000 to win with Mohawk awarding the winner $2,500.