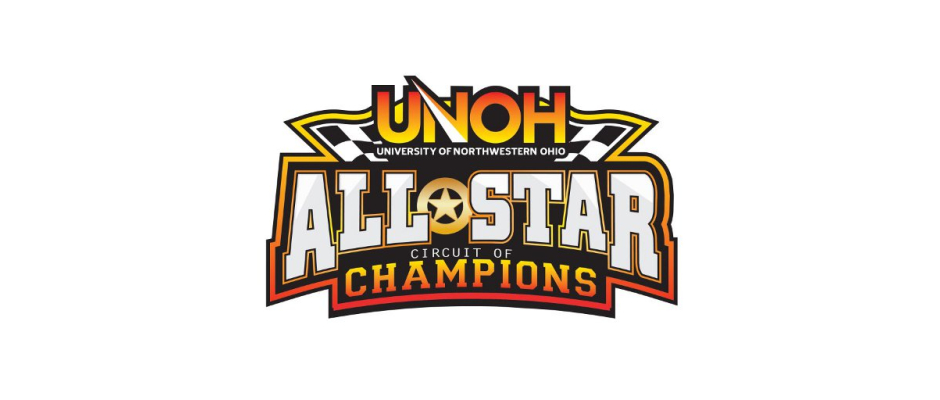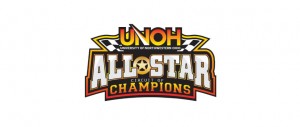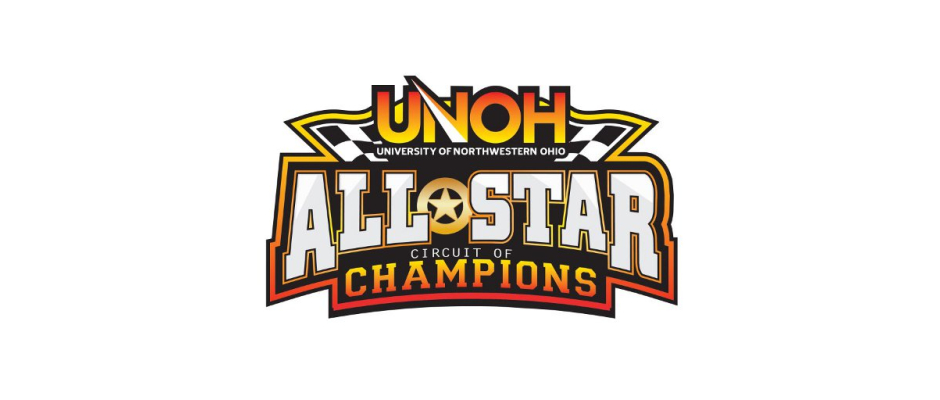 From Joe Crowley
Rossburg, OH — (April 16, 2015) — While the University of Northwestern Ohio All Star Circuit of Champions may have a new attitude and direction under new owner Tony Stewart, their second points event of the season heads to one of the series' original tracks – the Wayne County Speedway near Orrville, Ohio.
The three-eighths mile track helped give birth to the All Stars in 1970 and played a key part in the organization's success over the years. The track will host the UNOH All Stars four times in 2015 – April 18, May 30, June 22 (Ohio Sprint Speedweek) and Sept. 6.
There are several UNOH All Star competitors who have circled the Wayne County Speedway event scheduled for Saturday, April 18. Lodi, Ohio's Andrew Palker is coming off a second-place run on April 4 at Attica (Ohio) Raceway Park. He is a two time track champion at Wayne County Speedway and hopes to record his first ever series win at his home track.
Another who can't wait to tackle the paper-clip oval is Lee Jacobs, great-grandson of the speedway's founder. Jacobs scored his second career All Star victory at the facility on May 31, 2014. His uncle Dean also hopes to impress the crowd and add to his 25 career All Star victories including wins at Wayne County in 1996 and 1997.
Another racing family with deep ties to Wayne County Speedway is the Haudenschilds. In 2014 Sheldon scored his first career All Star win at the speedway. His dad, "The Wild Child" Jac Haudenschild hopes to add to his 28 career All Star victories.
Kunkletown, Pennsylvania's Ryan Smith hopes another new Ohio track will end with him in victory lane. The Kunkletown Kid led all 40 laps on April 4 at Attica Raceway Park to score his first All Star win.
Four time All Star Champion Chad Kemenah of Alvada, Ohio, is another former Wayne County Speedway champion as he looks to add to his 27 career series wins.
Five-time series champion Dale Blaney, who announced recently he has a new team owner and sponsor, has several of his 115 career All Star wins at Wayne County.
Cole Duncan scored his first career All Star win at Wayne County two years ago. And, another driver who has several great runs at the track is four time series champion Tim Shaffer.
After several years of no sprint car action at the track, it has roared back to life over the past five years and under the promotion of Jason and Kristin Flory, has built a strong weekly contingent of competitors.
Last season Brad Haudenschild, nephew to Jac and cousin to Sheldon, racked up six wins on route to the track championship. He will be joined by local competitors Jason Dolick, Mitch and Jordan Harble, Shawn Hubler, Russ Sansosi, Troy Kingan, Nick Patterson, Danny Mumaw, Broc Martin, Jimmy Pooler and more as they look to upset the traveling All Stars.
Joining the UNOH All Stars on April 18 will be the crate late models.
Wayne County Speedway is located 1083 North Carr Road, Orrville, Ohio. Ticket and event information is available by calling 330-465-2365 or www.waynecountyspeedway.com
The UNOH All Star Circuit of Champions Sprint Car Series is the original winged sprint car tour. Follow the All Stars during their 50 plus race season on Twitter.com/@ASCoC, www.facebook.com/AllStarCircuitofChampions and www.Instagram.com/AllStarSprints using the hashtag #TheNewAllStars. An all new website has been launched at www.AllStarSprint.com.