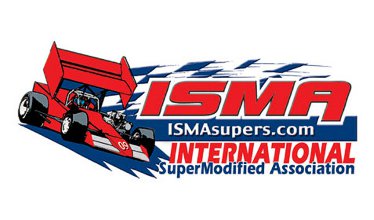 South Amherst, OH — (June 27, 2015) — The second day of the International Supermodified Association (ISMA) Series event at Lorain County Speedway, scheduled for Saturday, June 27th has been cancelled due to inclement weather forecasts.
Based on a forecast of 100% thunderstorms and a flood watch until Sunday, ISMA Officials and Lorain County Speedway have jointly determined that it is in the best interest for everyone to call the event rather than ignore the risk and forecast of bad weather.
"Our goal is to deliver fans top notch racing entertainment and a sensible run event," said Kevin Bonnema, owner of Lorain County Speedway. "Whenever possible, we try to avoid pointless and unnecessary down time and travel costs for both our race teams and valued fans."
"This decision, while difficult and disappointing, is our sincere best effort to do the right thing for everyone involved. One of our most promising events and impressive supermodified car counts to date had committed to this event.
ISMA & Lorain County Speedway are working to see if a rain date can be worked out. The rescheduled date for the Lorain County Speedway Dave & Buster's ISMA Summercade will be announced in the near future.
Tickets purchased in advance will be honored for the rain date, should one be established.
If the race is not rescheduled, ticket purchasers will have 2 options;
(1) Tickets will be good for any of the remaining dates on the 2015 Lorain County Speedway schedule at its face value (if there is a difference, a refund of the difference or the additional admission fee will be charged, whichever applies);
(2) A full refund will be given.
Please check the track's web page at www.loraincountyspeedway.com