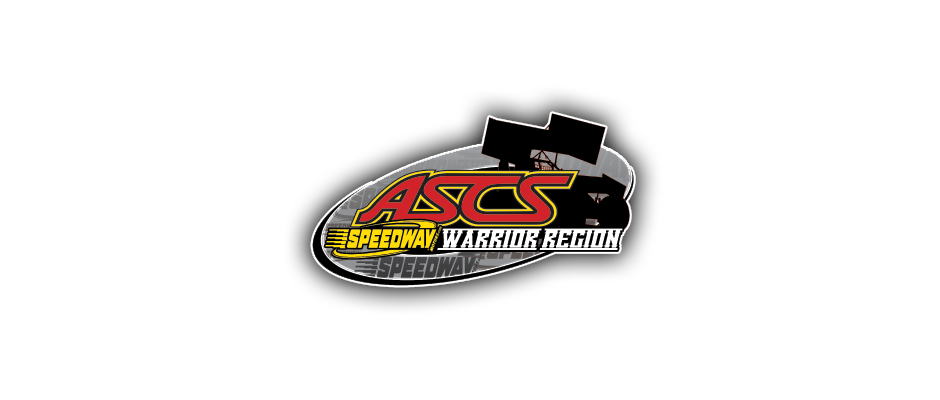 From Bryan Hulbert
California, MO — (July 27, 2015) — The Speedway Motors ASCS Warrior Region made a Sunday stop at the Double X Speedway with Jonathan Cornell claiming victory in the 13th annual Clyde Wood Memorial.
Taking over the lead on Lap 20 after Jack Dover's No. 53 rolled to a stop with mechanical issues, fifth starting Cornell was pressured at the finish by Ricky Stangl, who climbed from 10th with Tyler Thomas coming from 11th to complete the podium. Randy Martin and Cody Baker made up the top five.
Corey Nelson was sixth with Evan Martin seventh. Coming from 19th, Jay Russell crossed eighth with 20th starting Lanny Carpenter ninth. T.J. Muths completed the top-ten.
The Speedway Motors ASCS Warrior Region joins with the Lucas Oil ASCS National Tour for the return to the Missouri State Fair Speedway in Sedalia, Mo. on Sunday, August 23 for the $12,000 to win High Roller Classic presented by Casey's General Store.
Continued updates on the Speedway Motors ASCS Warrior Region can be found at http://www.ascsracing.com.
Race Results:
ASCS Warrior Region
Double X Speedway – California, Mo.
Sunday, July 26, 2015
Car Count: 33
Heat 1 (8 Laps): 1. 17-Josh Baughman; 2. 86-Tyler Thomas; 3. 28-Jonathan Cornell; 4. 75-Tyler Blank; 5. 1A-Adam Jones; 6. 72X-Josh Fisher; 7. 99-Mike Ell; 8. 33-Austin Alumbaugh; 9. 72-Curtis Boyer
Heat 2 (8 Laps): 1. 4-Evan Martin; 2. 9M-Ryan Leavitt; 3. 92J-J.R. Topper; 4. 65-Trevor (T.J.) Muths; 5. 76-Jay Russell; 6. 48-Dean Hathman; 7. 77-Rusty Potter; 8. 89-Todd McVay
Heat 3 (8 Laps): 1. 38-Cody Baker; 2. 20K-Kevin Ulmer; 3. 0-Randy Martin; 4. 34-Corey Nelson; 5. 18X-Nathan Ryun; 6. 49-Ben Brown; 7. 13-Clyde Knipp; 8. XX-A.J. Wirts
Heat 4 (8 Laps): 1. 53-Jack Dover; 2. 24-Ricky Lee Stangl; 3. 1X-Brad Ryun; 4. 41-Scott Comstock; 5. 75E-Brock Elliott; 6. 27-Danny Thoman; 7. 10-Will Register; 8. X-Lanny Carpenter
B Feature 1 (12 Laps): 1. 75-Tyler Blank; 2. 72X-Josh Fisher; 3. 76-Jay Russell; 4. X-Lanny Carpenter; 5. 18X-Nathan Ryun; 6. 48-Dean Hathman; 7. 41-Scott Comstock; 8. 27-Danny Thoman; 9. 10-Will Register; 10. (DNF) XX-A.J. Wirts; 11. (DNF) 13-Clyde Knipp; 12. (DNF) 99-Mike Ell; 13. (DNF) 75E-Brock Elliott; DNS 77-Rusty Potter; DNS 89-Todd McVay; DNS 33-Austin Alumbaugh; DNS 72-Curtis Boyer
A Feature 1 (25 Laps): 1. 28-Jonathan Cornell[5]; 2. 24-Ricky Lee Stangl[10]; 3. 86-Tyler Thomas[11]; 4. 0-Randy Martin[8]; 5. 38-Cody Baker[2]; 6. 34-Corey Nelson[7]; 7. 4-Evan Martin[6]; 8. 76-Jay Russell[19]; 9. X-Lanny Carpenter[20]; 10. 65-Trevor (T.J.) Muths[14]; 11. 1X-Brad Ryun[12]; 12. 75-Tyler Blank[17]; 13. 20K-Kevin Ulmer[3]; 14. 41-Scott Comstock[15]; 15. (DNF) 53-Jack Dover[4]; 16. (DNF) 72X-Josh Fisher[18]; 17. (DNF) 92J-J.R. Topper[13]; 18. (DNF) 17-Josh Baughman[1]; 19. (DNF) 1A-Adam Jones[16]; 20. (DNF) 9M-Ryan Leavitt[9]